Splash! star Dan Osborne may have a seriously ripped torso - but he's still nervous about stripping off in front of the nation tomorrow night!
TOWIE's
Dan has recently become a father to baby son Teddy
, meaning his gym schedule has pretty much gone out of the window.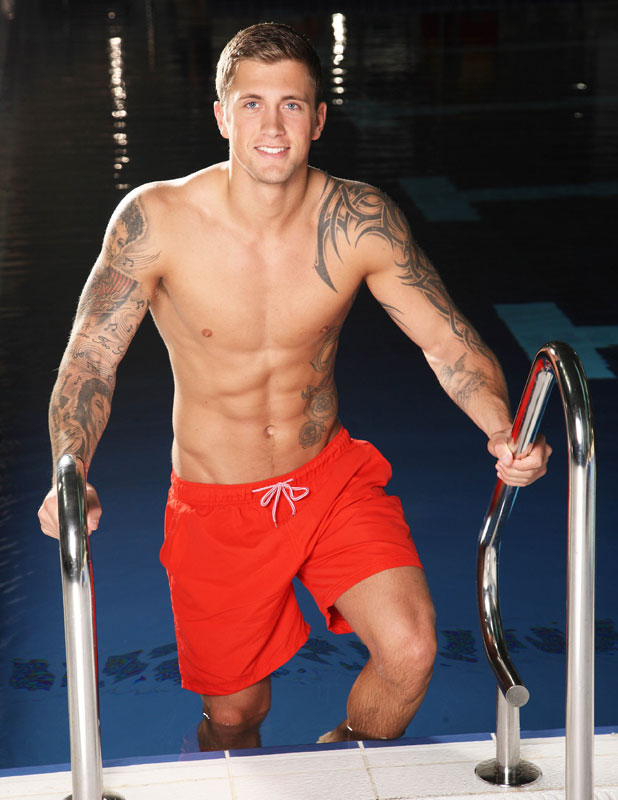 Given that just last month
Dan revealed his buff body when he agreed to be our Stripping Santa
, we thought he'd have no worries parading around on TV in a pair of trunks.
However, new dad Dan tells
Reveal
: "I've been a bit busy lately and haven't had time to go to the gym, so I'm not in my best shape!
"I've only managed to squeeze in a few sessions in attempt to get it back in time for the show. I know I always seem like I haven't got a shirt on but I do actually like to wear clothes!"
Dan has spent the past few weeks training for tomorrow night and will take to the board along with Danielle Lloyd, comedian Patrick Monahan, musician Paul Young and Conservative Party politician Penny Mordaunt.
However, he has not found it easy and even suffered a nasty injury from the word go.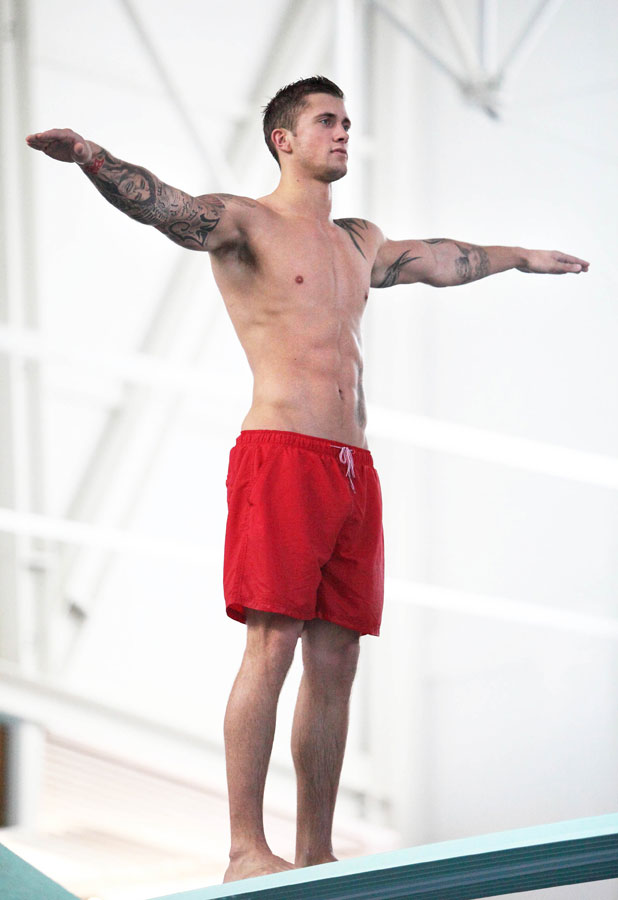 "I strained my back in the first training session, so I've been in quite a bit of pain. Every time I dive in it hurts my back," Dan admits.
"You can get some serious injuries, it's quite frightening. My back hurts a lot but I'm just trying to stretch it out and do some massage to help.
"It's very difficult at times but it's still good fun and I'm really enjoying myself. I've never in my lifetime done anything like this before and I'm not even a strong swimmer.
"I can swim pretty well underwater but I just seem to start sinking if I swim on the surface!"
Given his hunky physique, Dan is a pin-up to thousands of women across the land. However, his bulky body could be his downfall.
Dan reveals: "Being 6ft 5ins doesn't help, it makes diving hard. You can't cut through the water as well and it's difficult trying to keep your body straight.
"I'm not too keen on heights either, which makes me wonder why I've signed up to a show like this!
"I've jumped off the highest board feet first, but it's really scary. It's 10 metres which is the same as two double decker buses."
All the celebrity contestants have been put through their paces by Olympic diving champion Tom Daley - who Dan says is tough talking.
"He's brilliant. Obviously he's been diving since he was a child and is an Olympian so he knows exactly what he's talking about," Dan explains. "He's pretty patient and is honest. If you do something wrong he'll tell you."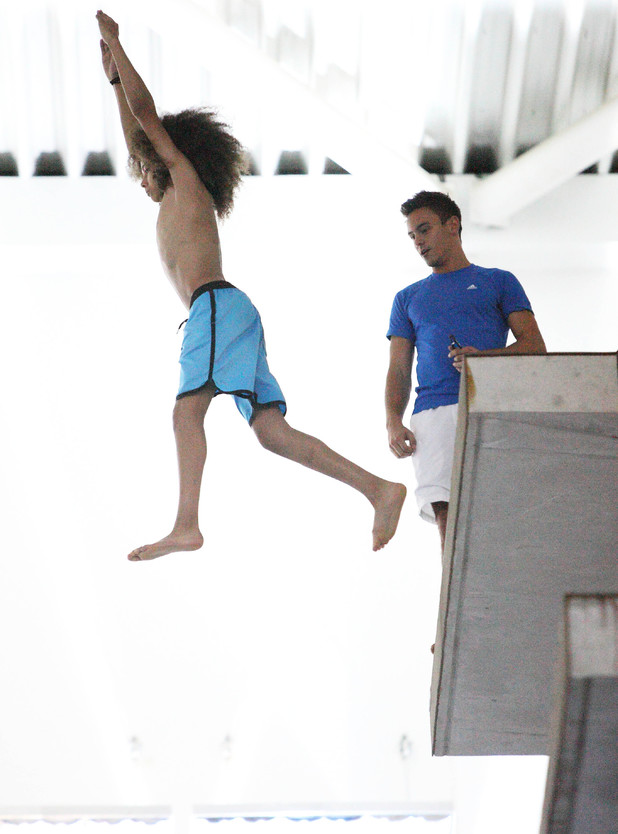 Dan has already been eyeing up the competition from his own group and the celebrities who have already made it through their first heats.
Giving us his thoughts, he adds: "Patrick is a bit of a dare devil. I get on with him really well - he's the funniest bloke I've ever met. He's great and I think he'll do something impressive.
"I saw Perri Kiely's dive in the first week and he was very good. He's one to beat if I make it past the first heat, but all I can do is try my best. Fingers crossed I'll be able to do something that will get me through!"
Check out Dan as our Stripping Santa below:
Copyright: Reveal