Coleen Rooney has shared a touching photo of her late sister Rosie and her son Kai watching television together.
Coleen's little sister
Rosie passed away last January aged 14
following a lifelong battle with the genetic disorder Rett Syndrome.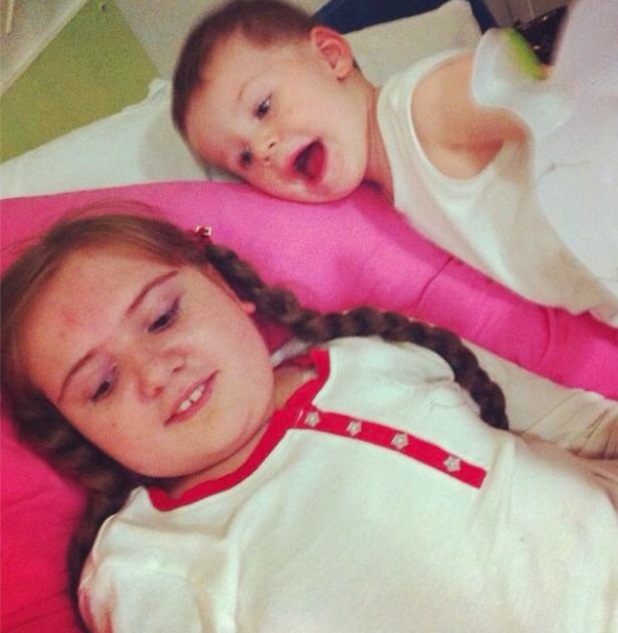 The mum-of-two, 27, has now uploaded a lovely new picture of Rosie smiling while lying on the floor next to Kai, now four.
Uploading it to Facebook yesterday (16 January), Coleen told her fans: "Throwback Thursday......Kai watching the Tweenies with his Aunty Rosie xXx."
Almost 8,000 people have 'liked' the photo and many have sent their best wishes to Coleen.
"What a beautiful memory to have at hand," one fan commented. Another added: "Precious memories, worth more than anything. They look very happy x"
Following Rosie death, Coleen released a statement describing her as a "special angel".
She said: "[Rosie] was such a strong little girl and an inspiration to us all. We shall cherish forever the memories we have shared and the love she showed us each and every day of her life."