Celebrity Big Brother housemate Casey Batchelor burst into tears yesterday over the growing tension with former love interest Lee Ryan.
The glamour model was filled in on the recent
comments made by Lee about her being a "game player"
and soon broke down as she tried to defend herself to her fellow housemates.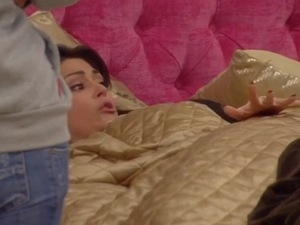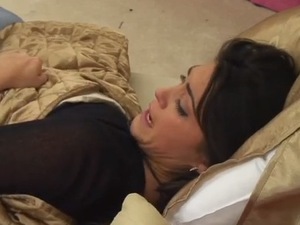 Casey denied that she had ever asked Lee to have a 'fake romance' in the house and slammed Lee's claim that she asked him why he didn't "just play along with it".
The glamour model, who was comforted by Luisa Zissman and Ollie Locke in the bedroom, claimed she would not speak to Lee "ever again".
"I don't want to speak to him," Casey said. "I don't want anything to do with him. I don't understand how someone can try and ruin someone's experience in here as much as he's trying to ruin mine."
Casey initially
accused Lee of giving out mixed signals last week
, after he kissed and cuddled her, only to move on and share a cheeky snog with Jasmine Waltz hours later.
"He's trying to hurt me," a tearful Casey continued. "Even after Jasmine's gone, he's still tried to do it. How much more can he do to me?"
Luisa and Ollie tried to get Casey to speak to Lee in an attempt to clear the air, but Casey refused to have any communication with the Blue band member.
Catch up with all the house highlights and find out who will get evicted in tonight's episode of Celebrity Big Brother at 9pm on Channel 5.