Joey Essex looked pretty happy to be back in the UK yesterday after jetting into London from Africa where he's been filming a new TV show.
The
TOWIE
regular was looking rather sun-kissed as he arrived at Heathrow's Terminal 5 on Thursday night (16 January) following a flight from Uganda.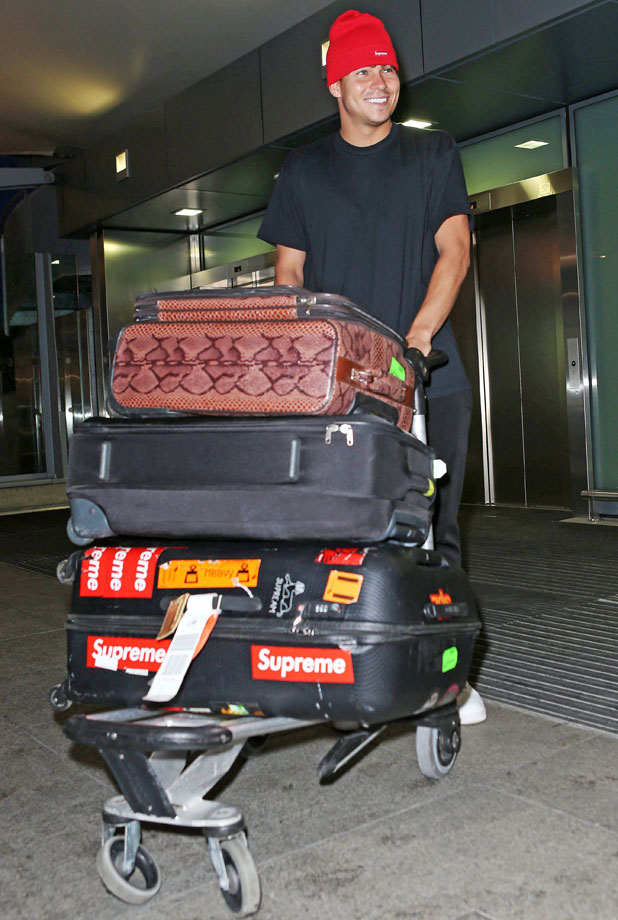 Joey had fun with the photographers, hiding his face under his black T-shirt. Sorry, Joey, but we reckon the bright red hat gave you away!
He's been filming a new ITV2 programme in Africa which sees him getting up close and personal with his favourite animals – monkeys and chimpanzees!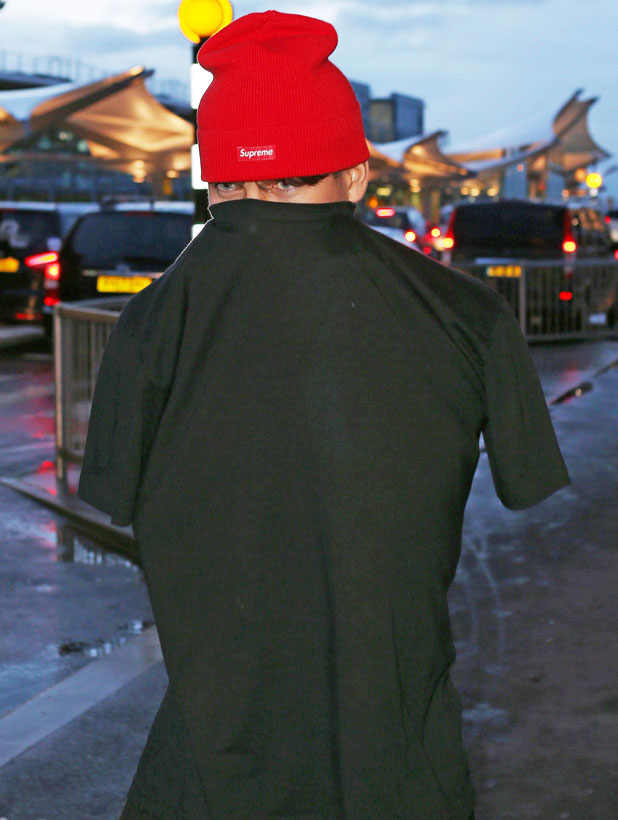 Unfortunately for Joey, his experience with the creatures didn't get off to the best start when he was bitten by a captive primate at a flea market and had to be taken to hospital where he was (thankfully) given the all clear.
He tweeted on 11 January: "It's true... I was bitten by a monkey out here in Africa. But I have seen a doctor."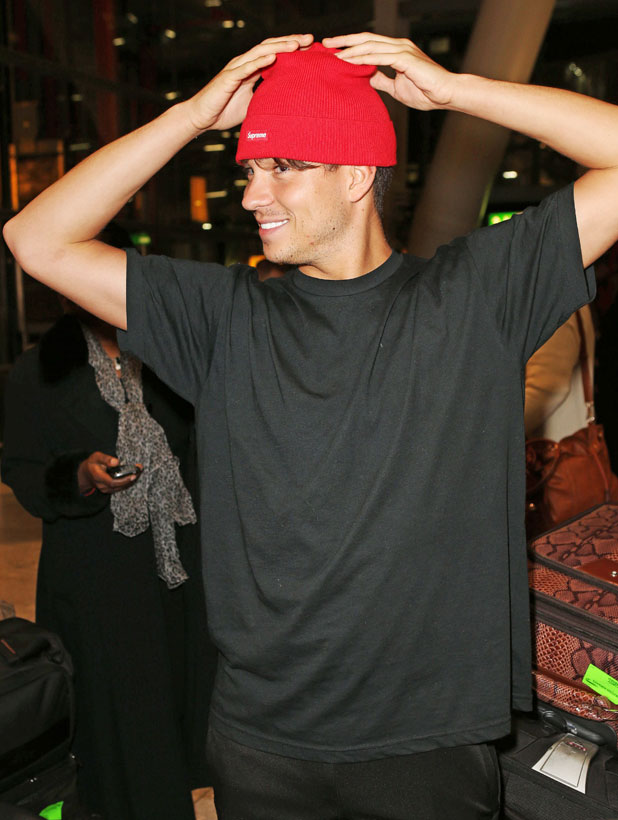 During his time in Africa, he visited Ngamba Island chimpanzee sanctuary where he met a chimp called Natasha, who is apparently the cleverest chimp in the world! He also met an orphaned chimp who'd lost its mother to a poacher's trap.
Aside from hanging out with primates, the former
I'm A Celebrity.... Get Me Out Of Here!
favourite got friendly with the locals, including one shop owner who was so impressed with Joey he now wants to stock the star's Fusey range.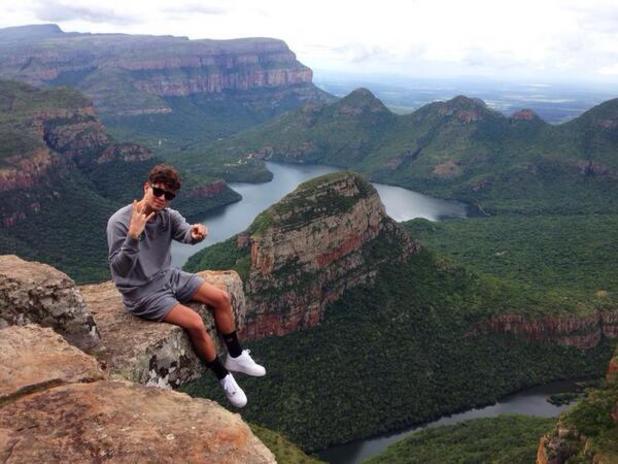 He also camped alone in National Kruger Park and brushed his teeth next to an elephant one morning! It almost sounds like the
Joey Essex
version of Katy Perry's 'Roar'.
So far, there's no TX date for the series or title but as soon as there is we'll certainly be marking our diaries!