Kim Kardashian has admitted that Kanye West is a hands on dad with their baby daughter North - apart from when it comes to changing nappies!
Kim, 33, spoke about her seven-month-old baby girl yesterday and confessed that, although he is besotted with their little one, Kanye is "not a diaper kind of guy".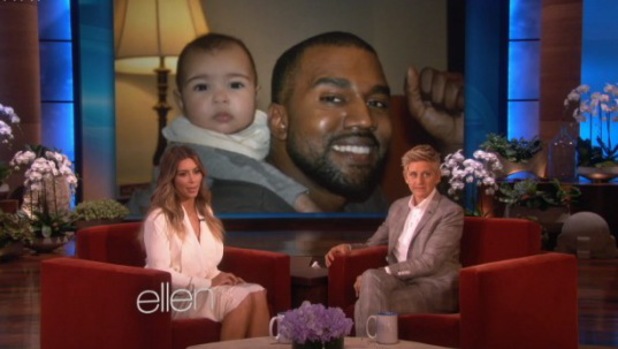 Speaking on
The Ellen Degeneres Show
, Kim said: "He is honestly the most amazing dad, he loves her so much.
"He's just gone out of town so I send him a picture and a video every day. He's like, 'She's changed so much!' I'm like, 'Babe, it's been a day'. Kanye really is a hands on dad."
But when Ellen asked about nappy changes, Kim admitted: "He's not a diaper kind of guy, but he will if it's an emergency!
"I know it sounds crazy, but I love my time with her when she's on the changing table. She tries to talk so much and I really enjoy that bonding time with her.
"Her personality is really cute. She is really calm and really quiet."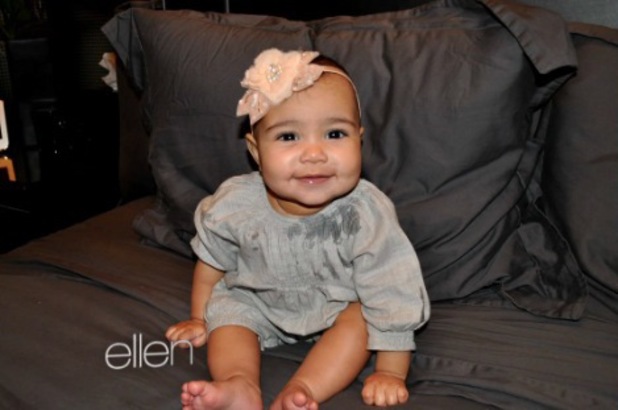 During the interview, Kim also shared some new pictures of North. In one, Kanye is carrying her on his back and Kim explained: "We were in Utah skiing in the middle of an intense Monopoly game and she just wanted to sit and watch us. He was giving her a little piggyback ride."
She also revealed two gorgeous pictures of North laughing at the camera while sporting headbands.
"This was her yesterday, I was trying on some bows. My niece Penelope wears a lot of headbands so I was trying all these bows of her and she really liked them," Kim said.
Ellen asked Kim if she wanted anymore children now that she is mum to North, however the US star admitted that the idea of being pregnant again doesn't fill her with much joy!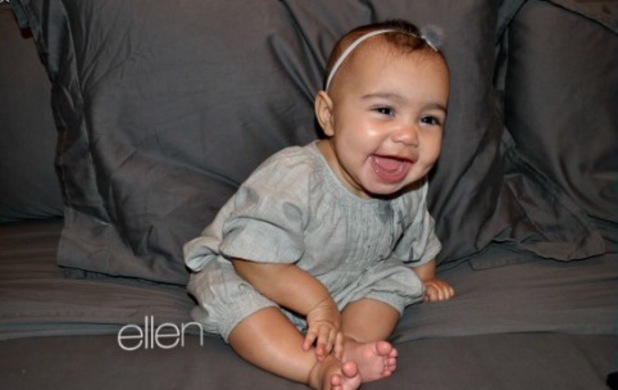 "I always wanted about six, after having her I would have a million, but I wouldn't wish the pregnancy on anyone," Kim laughed.
"It's so worth it in the end, so I would suffer through that, but it wasn't a good experience for me. My labour was easy, but the pregnancy was tough and I gained a lot of weight."
She added: "It's a real head trip. You're body is going through many changes you can't explain.
"Kourtney gave me
What To Expect When You're Expecting
and I sat in bed reading it hysterically crying. I was like, 'You made it so much worse - I'm giving it back and hope none of these changes happen to me!'"