Vanessa Hudgens got all giggly during a US TV interview last night when asked about her boyfriend Austin Butler - before admitting to a slight wardrobe malfunction at the Golden Globes.
The
High School Musical
actress blushed when
Tonight Show
host Jay Leno showed his audience a shirtless picture of hunky actor Austin, joking he didn't get what Vanessa saw in him.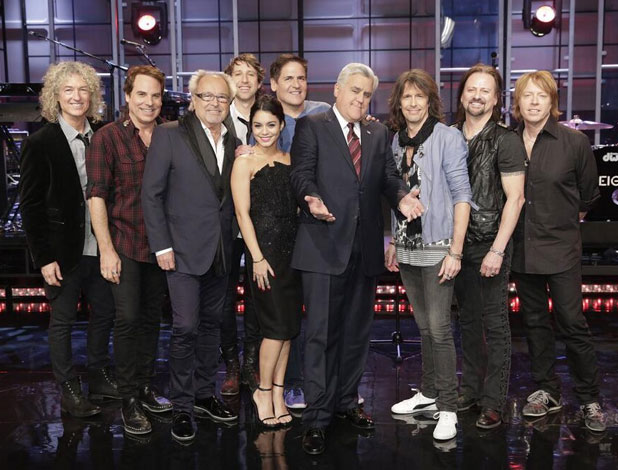 "You don't get it?" replied a laughing Vanessa, who played coy on their romance. They have been together since 2011.
"I'm so lucky he is not right here because he would be terrified," she said, before swatting at the picture. "Stop it! Take it away!"
She then added: "He's amazing. He's incredible."
Vanessa was on the US show to promote her new movie
Gimme Shelter
, which sees her playing a pregnant teenager who runs away from her abusive home to find her real father.
Fans will hardly recognise Vanessa, 25, in the film as she chopped off her long hair and wore fake tattoos and piercings to play the character who, according to Vanessa, really doesn't care about her appearance.
Vanessa, however, definitely cares about fashion and style, as we saw at the Golden Globe Awards 2014 over the weekend where she stunned in a pale gold plunging gown.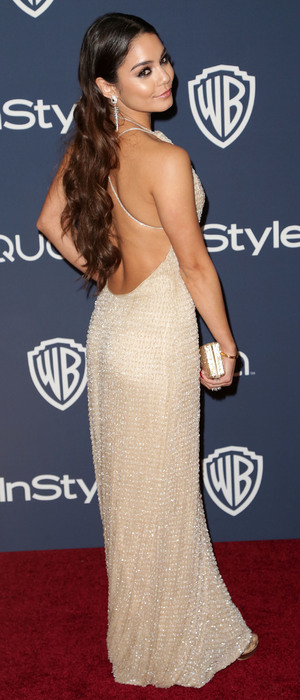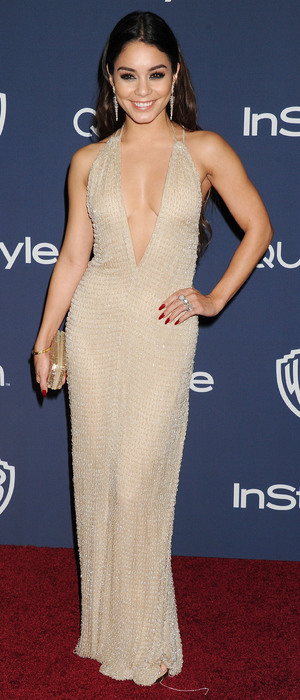 What we didn't see, though, was the slight problem she had with her gorgeous dress...
"That dress was amazing and I had so much fun wearing it but it's a delicate dress," she explained. "Those beads are sewn on one by one, it's very fragile, and I get crazy. I love dancing! I don't take the best care of that. Within five minutes of being at the party the beads started unravelling. At the end of the night I had a massive train of random beads following me like my little children."
Oops.
Watch Vanessa talking about her dress below: