Kris Jenner wore head-to-toe black yesterday as she arrived at a meeting in LA – just after telling an Australian radio station she's got Google Alerts set up on her kids!
The
Keeping Up With The Kardashians
star is mum to daughters Kim, Khloe and Kourtney Kardashian, Kendall and Kylie Jenner, and son Rob Kardashian.
She's also a step-mum to estranged husband Bruce Jenner's kids.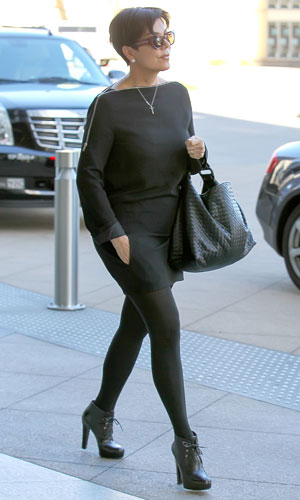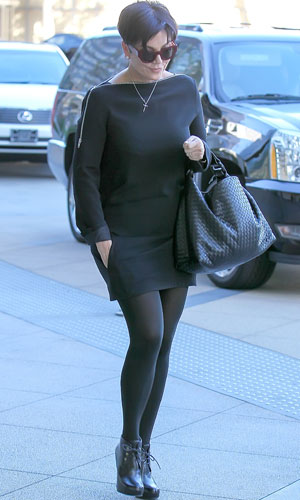 During a radio interview with
2DayFM
, broadcast yesterday, the matriarch admitted: "I do have Google Alerts because sometimes I need to keep track of these kids because they are everywhere! If I don't have my Google Alert every morning then how do I keep up with these Kardashians?"
(Yes, we see what she did there. Very clever, Kris!)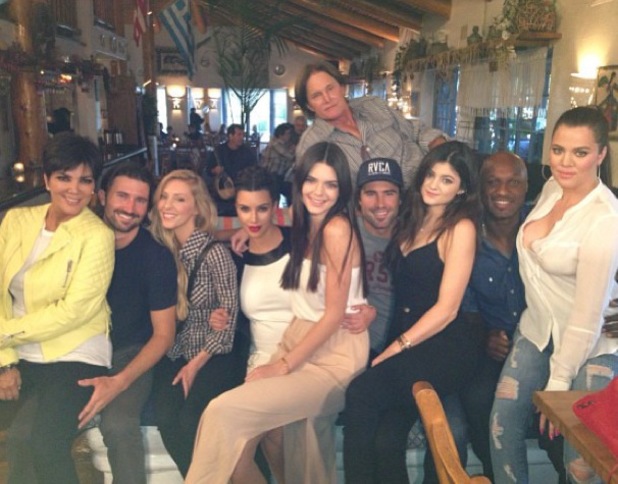 Kris, 58, also revealed she was happy to have filmed so many seasons of
Keeping Up With The Kardashians
as it was a nice collection of home movies of her family (even if her old fashion sense makes her blush!)
"They have these marathons at the weekend and I catch an old episode and it's cringeworthy to see my hair and what I wore. Definitely it puts you in check with yourself," she said.
"I feel so blessed that not only did I get to work with my family every day for the last nine seasons, eight years, I have the most amazing footage. I think my favourite footage is when Kourtney gave birth to Mason and pulled the baby out. When I watch it back it brings tears to my eyes. I feel so happy and lucky and joyful. My heart is full of gratitude for where we are right now, it truly is."
The new series of
KUWTK
begins on E! in the UK on Sunday, 26 January, and among the stories it will likely address is Kris' separation from husband Bruce.
Kris and Bruce shocked fans in October 2013 when they
announced their split after 22 years of marriage.
In a statement, they said they were living separately and "much happier" that way, adding they'd always remain best friends and put their family first.
Their daughter Kendall Jenner confirmed on
Chelsea Lately
last night that her parents are "still really close", adding: "It sucks not having a dad living with you but I talk to him every day."
So far, neither Kris nor Bruce has filed for divorce.
Celebrity splits of 2014 in pictures:
Copyright: WENN Apega