Demi Lovato has begun her New Year with an idyllic holiday in the sunshine, making us rather jealous by sharing a photo of her bikini-clad self on the beach.
The 'Skyscraper' singer hasn't revealed where she is but from the looks of her photographs it's somewhere very hot, very sunny and very, very scenic.
Us, jealous?!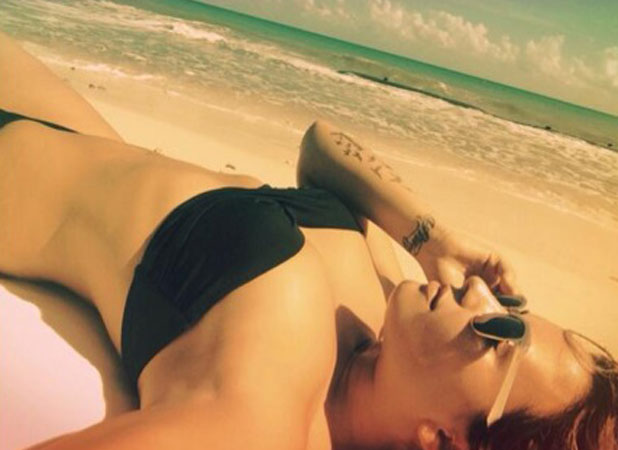 Showing off her bikini body in a beach selfie, the 21-year-old tweeted: "2014... feeling healthy, feeling rested.. Y'all ain't ready!!!! #NEONLIGHTSTOUR ."
In another picture, the former
X Factor
judge reveals her previously blue hair is now a shade of silver. The reason? She tweeted: "Too much swimming = silver hair.... And I don't hate it...."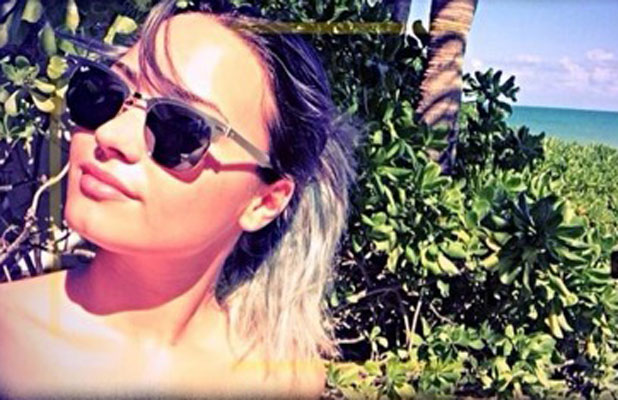 Demi is enjoying some relaxation time after wrapping the third series of
X Factor
US at the end of December. She served as a judge alongside Simon Cowell, Kelly Rowland and Paulina Rubio but
announced last year she wouldn't return for the fourth season
.
She's now concentrating on her music career which will include an upcoming US tour in support of her latest album. She's even been fitting in some rehearsals while on holiday, tweeting: "Damn... Singing Neon Lights while on the treadmill or jumping rope ain't easy... Getting ready for my #NEONLIGHTSTOUR."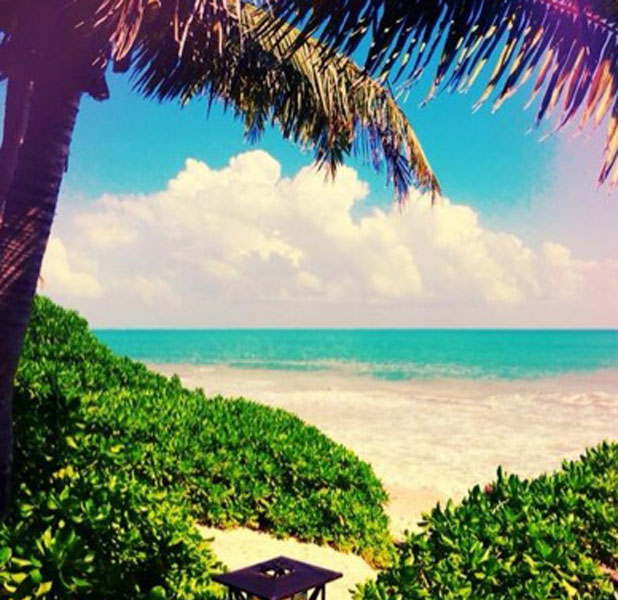 Demi's busy upcoming year is partly why she decided to skip the People's Choice Awards 2014 earlier this month, which disappointed some fans.
"Damn... Just hopped online to check twitter and some "fans" are being really mean :(," she tweeted at the time. "I'm not a the PCA's because as I have stated before, I'm taking as much time off this month as possible. I haven't taken a substantial amount of time off in a long time and now I am. Thank you for those who voted and understand why I am away."
Demi's tour, featuring support from Little Mix, Fifth Harmony and Cher Lloyd
, kicks off in Vancouver, Canada on 9 February.
Watch Demi's video for 'Neon Lights' below: