Kim Kardashian has shared a funny video clip of her mum Kris Jenner rapping with her friend Nicole Richie.
Kim took the footage at home and it shows Kris and Nicole performing Salt-N-Pepa's hit song from 1994 'Shoop'.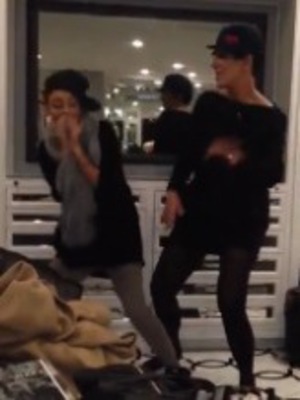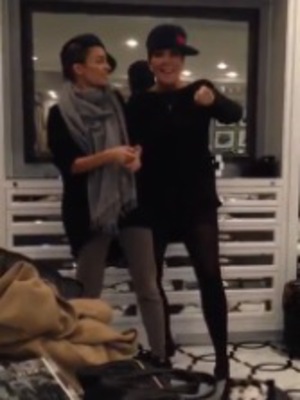 Both Nicole and Kris are wearing baseball caps in the short film and are busting out their best ghetto moves while laughing hysterically.
Kim posted the video onto her Keek profile, commenting: "My fave new rap group @nicolerichie @KrisJenner."
Although they were good friends at school, Kim and Nicole grew apart as their individual careers took off.
However it now seems they are firmly back in touch and spending time together once more.
Last week,
Kim tweeted a cute throwback picture of herself and Nicole
, which was taken when they were just 13 years old.
Watch Kim's video of Kirs and Nicole here:


Jan 15, 2014 | My fave new rap group @nicolerichie @KrisJenner by KimKardashian on Keek.com