Pregnant Drew Barrymore looked beautiful last night as she shared a kiss with husband Will Kopelman on the red carpet.
The
Never Been Kissed
actress and her handsome hubby looked happier than ever as they put on a PDA at a dinner hosted by Chanel in Los Angeles to celebrate her photography book
Find It In Everything
.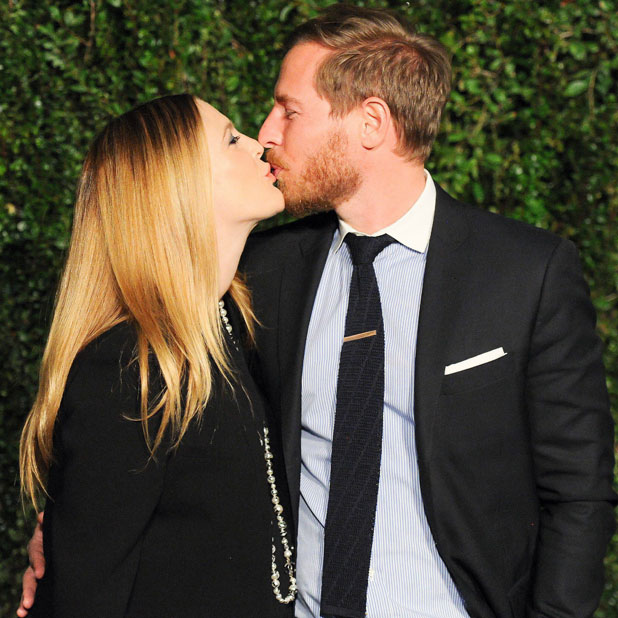 Drew nailed maternity chic once again, looking fabulous in a floor-length black dress and matching blazer.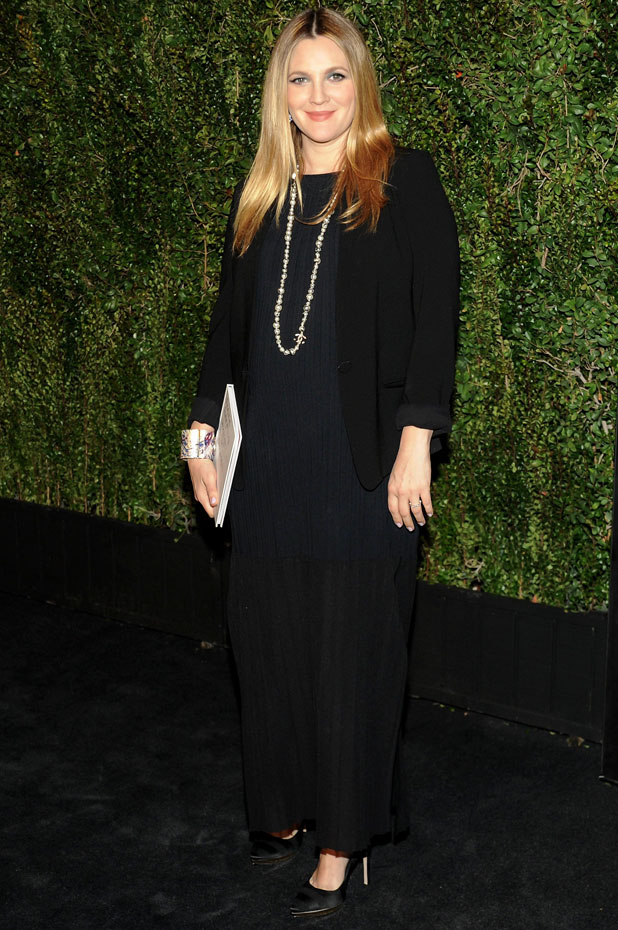 The 38-year-old and her art dealer husband are already parents to daughter Olive, one year.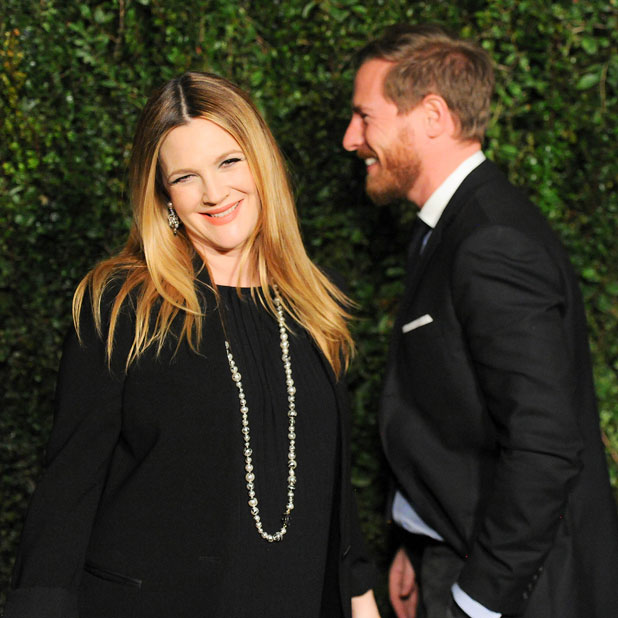 "I'm in second trimester bliss and I'm not complaining," said Drew, during an appearance on
The Ellen DeGeneres Show
this week.
Another thing she's not complaining about? Her pregnancy weight gain.
"I just eat everything I want which isn't healthy," she told Ellen. "I'm bigger this time than my first time. My doctor the other day was like, 'So, I think, maybe, pull back a little bit.' I was like, 'Really?' I still fit into those jeans. They hurt when I wear them but I'm still in them!
"But, listen, it takes nine months to make it, nine months to unmake it. I don't ever pose I'm just so fabulous and will lose it like that. I just want to enjoy the pasta right now. And it's not like it will look that much different. What is ten pounds?!"
The former child star confirmed at the end of last year that her second child will be a girl.
Drew's photography book,
Find It In Everything
, is a compilation of pictures she has taken of heart shapes found in everyday things in life, like a discarded straw wrapper and holes in clothing.
Watch Drew talking about her pregnancy on
Ellen
below: