Justin Bieber's mansion was raided by police yesterday and an acquaintance of his was arrested on a drugs charge following an investigation into the infamous egg throwing scandal.
Around twelve detectives are said to have swooped on the singer's home in a Calabasas gated community to gather evidence on Tuesday (14 January).
The raid came as police investigated an allegation that Justin egged a neighbour's home, causing thousands of dollars worth of damage.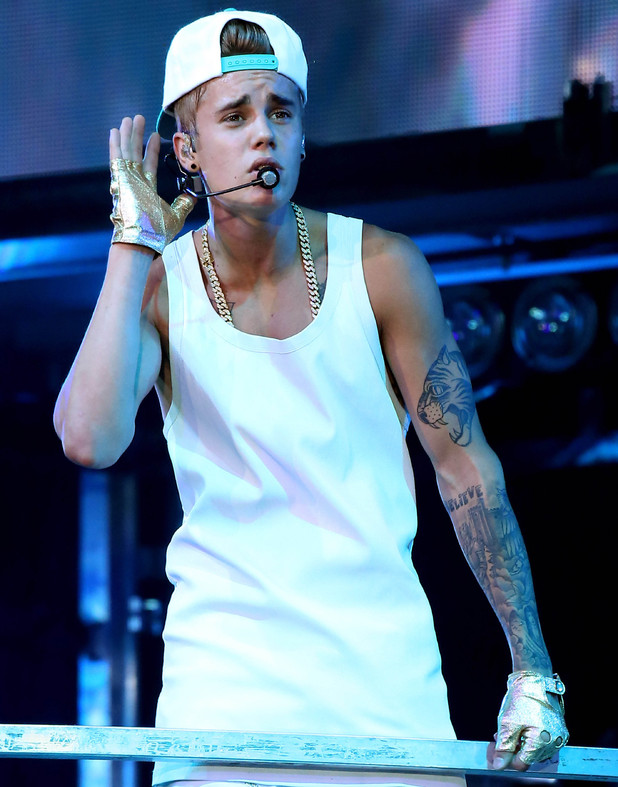 Police have said Justin, 19, cooperated fully with their search, adding he has "not been arrested, nor has he been exonerated".
According to reports, the teenager and around eight people were detained at the property during the search.
A member of Justin's entourage was arrested for alleged drug possession and detectives have said Justin was not involved. Police told
BBC Newsbeat
: "The alleged narcotics were in such a location that they were directly related to one person and not related to the house at large."
The department have yet to officially confirm the identity of the suspect, although internet reports claim it is a male friend of the singer who has been living at the property.
A spokesperson for the Los Angeles County Sheriff's Department added that he understood the public might think an investigation into alleged egg throwing was somewhat trivial but pointed out the neighbour's property had suffered significant damage. Any damage above $400 can be considered a possible felony. In this case, it's thought the cost of damage was high because of the imported materials used in the construction of the neighbour's home.
"The sheriff's department hopes to enhance the quality of life of all our residents," said Lt. David Thompson at a press conference (via
The Hollywood Reporter
). "I get that the eggs don't seem that significant, but it does rise to the level of a felony. There is a victim in this case who had extensive damage done to their home, so that is a serious issue. … I, as well as the sheriff's department, take that very seriously."
Justin has not referenced the incident via Twitter and his rep has yet to comment.
Some celebrities have, however, addressed the reports, with Kelly Osbourne, who recently hung out with Justin in LA, tweeting: "You play you pay but really who gets arrested for throwing a bloody egg! #Hollyweird."