The Big Reunion groups kick-started their rehearsals yesterday as they started filming for the second series of the reality show.
Eternal
, A1, Damage, 3T, Girl Thing and a new
Big Reunion
supergroup, 5th Story, which is formed of old favourites Dane Bowers, Kenzie, Kavana, Gareth Gates and Adam Rickitt, joined together yesterday.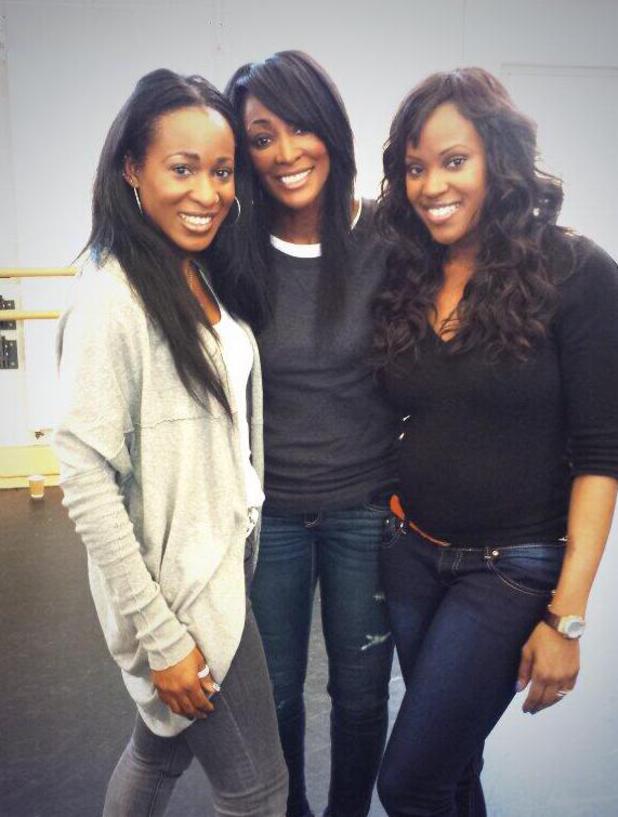 It was the first meeting where all the groups met each other, and we wonder if any competitive streaks came out?!
The bands also posed for a group photo, and for some, it was the first group snap in years. Eternal, comprised of Easther Bennett, Vernette Bennett and Kelle Bryan looked incredible as they cuddled up for a photo.
Fourth member Louise Redknapp, who initially left the group to pursue a solo career, will not be joining them for the show.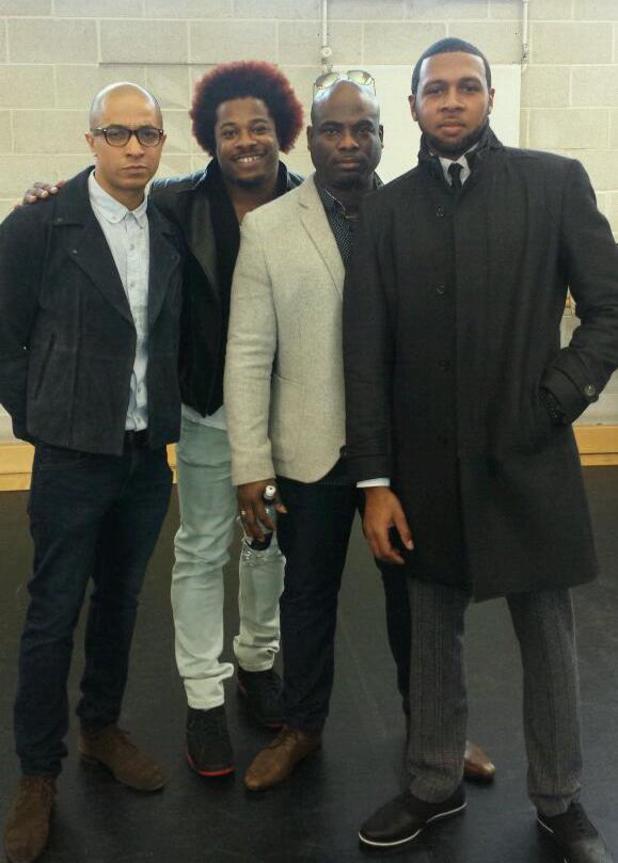 But the three girls looked ready to get stuck into a lot of hard work. Easther later tweeted: "Dear All.. Day1 Over. I was well nervous. Felt like being at school making new friends. Everyone's mad cool though. E x."
Meanwhile, R&B group Damage looked super smart for their first day. The group, who had been performing small gigs in London, were present without lead singer Coree Richards, who left the group to go solo. It's still not known whether Coree will be making a return, but we're keeping other fingers crossed!
The remaining members - Jade Jones, Andrez Harriott, Rahsaan J Bromfield and Noel Simpson - seemed to enjoy their first day and already teased fans about their live show!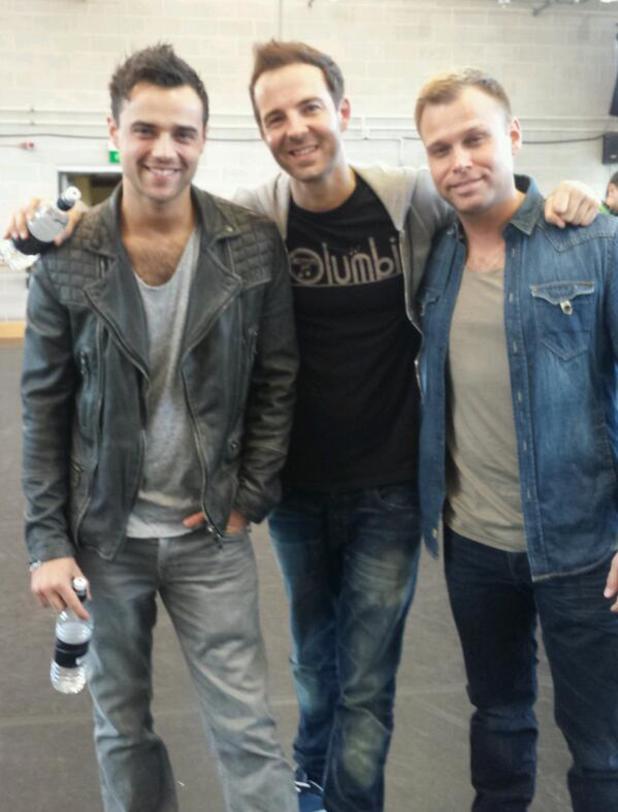 They said: "#DamageDiaries Day 1 at rehearsals and we had a ball!! The show will be electric, the stage will be on fire and YOU WILL LOSE YOUR VOICE singing all these hits in one night!!! #BigReunion." Damage also shared a little teaser of their rehearsals in a video posted to Instagram (see video below).
Also hoping to kick-start their music careers is pop group A1. Ben Adams, Christian Ingebrigtsen and Mark Read posed for a snap yesterday and it looks like they've never been away! Of course, fourth member Paul Marazzi, left the group in 2002 and will not be returning.
The group tweeted: "1st day of meeting the Big Reunion people. Gonna be a fun year!"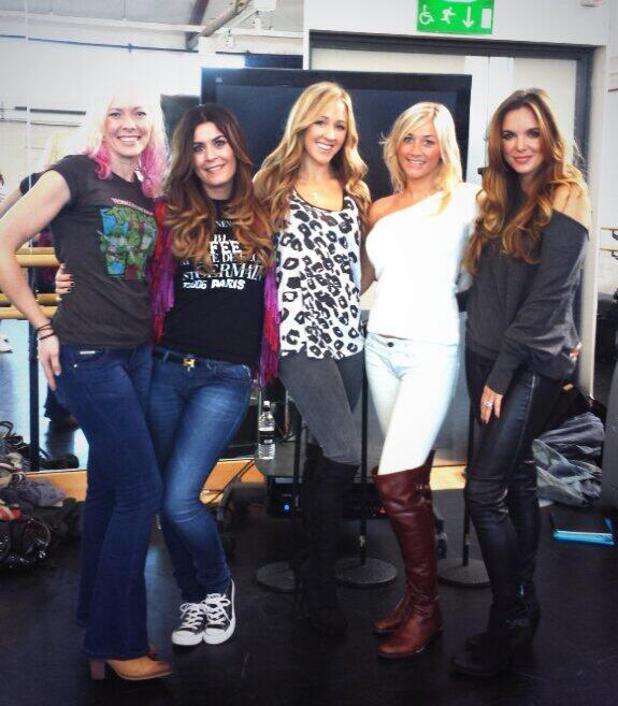 Also back to inject some fun in the competition is Girl Thing. The pop group is made up of Linzi Martin, Anika Bostekaar, Michelle Barber, Nikki Stuart and former
Hollyoaks
actress Jodi Albert.
The girls were all smiles for their group photo as they declared: "The girls are back in town!" Today, the group are going to warm up their voices with vocal coach Yvie Burnett.
They tweeted earlier: "We're going into the recording studio today for the first time in 14 years!"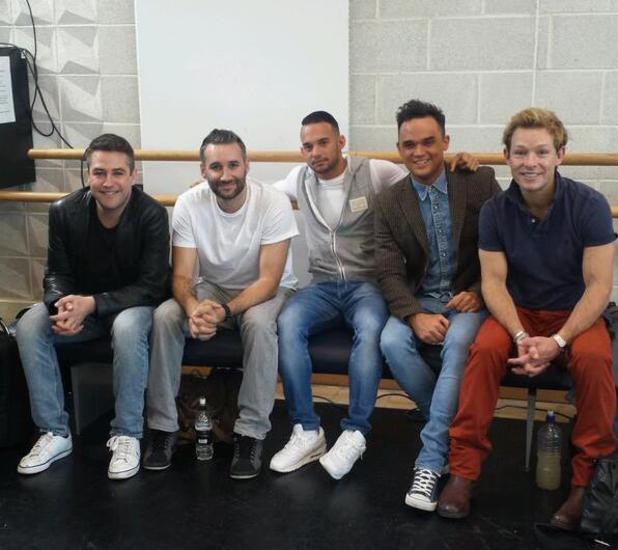 As a new group, 5th Story are literally starting from scratch, and
have been busy rehearsing in the past week
to get used to their new group surroundings.
They told fans last week: "We started out as five strangers but have quickly become a new family.
"The other bands only have to remember what they used to do... For us it's starting from the beginning. #NewStart."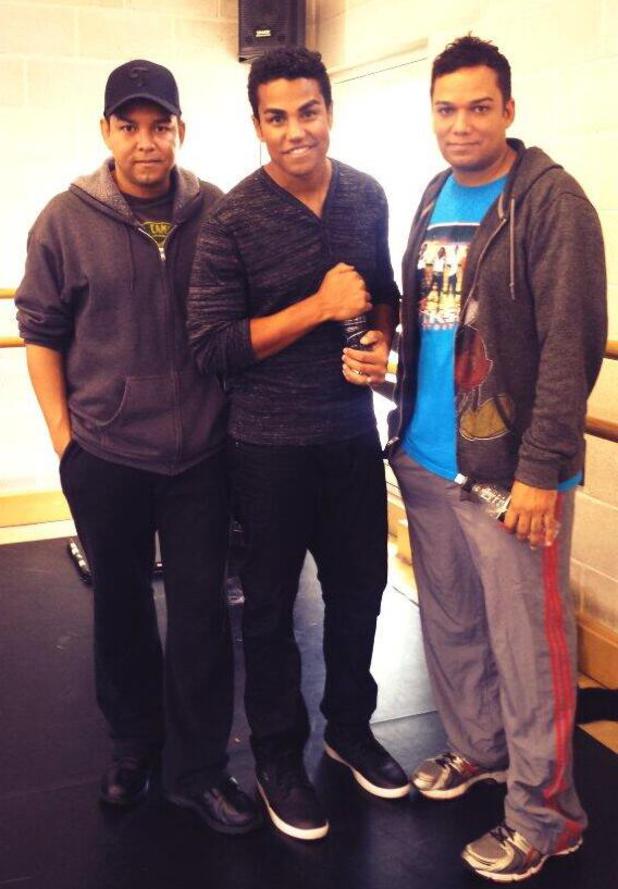 Also present yesterday was 3T, who are the sons of Tito Jackson and nephews of the late Michael Jackson. The trio flew over from the US, so the UK is new territory for them and they'll be making it their temporary home for a while!
We're looking forward to seeing how the bands get on and uncovering the rifts between the members, but of course, we're looking forward to singing along to all of their pop hits!
Which band are you most looking forward to seeing? Tell us below, as the best comment from across the website each week wins £50!
Check out Damage's behind the scenes video of their first rehearsal day below: