5ive star Ritchie Neville has enjoyed a swift pint - and some - while skiing in the French Alps.
Ritchie jetted off to the Alps last week for a winter break and it appears he's having a fab time in the snow.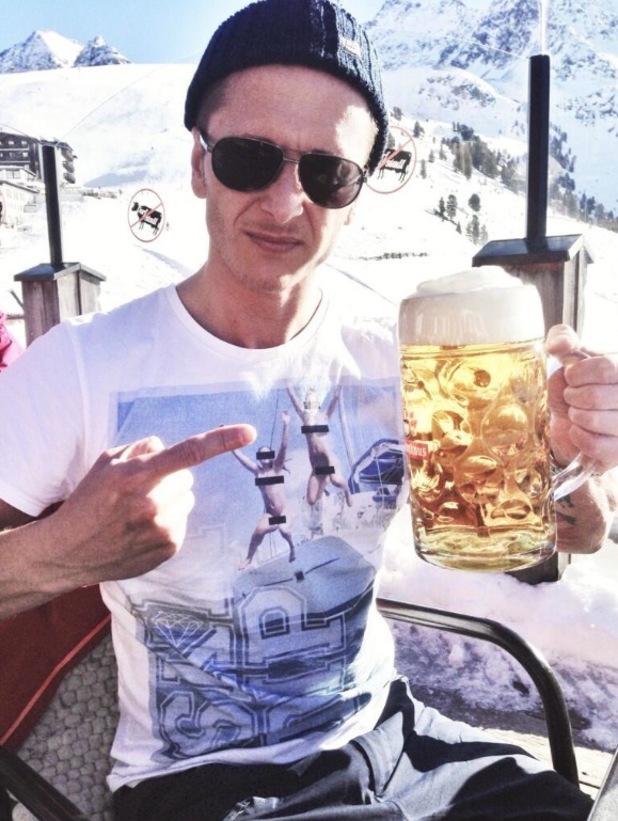 Not only has Ritchie been trying his hand at speed skiing, he has also been testing the local brews.
Sharing a photograph of himself while holding a MASSIVE drink, the boy band star tweeted: "Lunch time on the slopes, that's one big beer!! But I think I can manage it :-)"
We surprised Ritchie could walk after that tipple, let alone ski!
It seems that Ritchie's break to France has done him good following a busy year with 5ive, who reunited on
The Big Reunion
in February 2013.
He also told his followers: "I love the point I'm at in myself, I just care less about bullsh*t and it feels good."
Watch 5ive's throwback video for 'Everybody Get Up' here: