Katy Perry couldn't make this year's Golden Globe Awards because she was, um, doing the splits on the Great Wall Of China.
Seriously.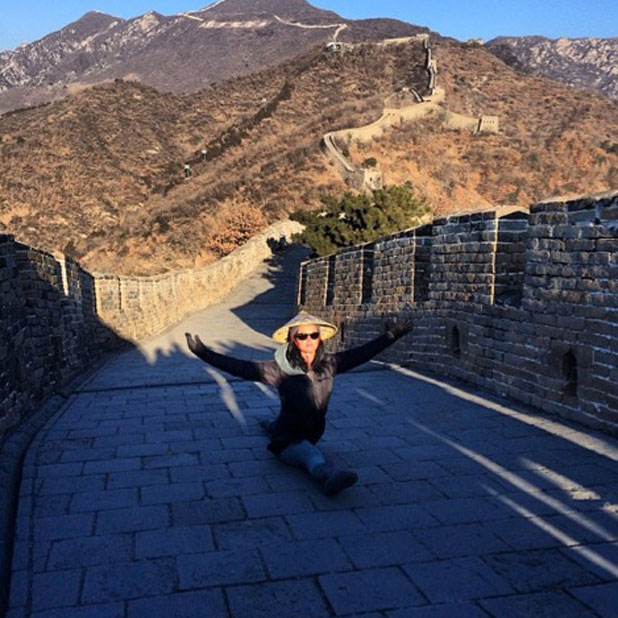 The 'Roar' singer uploaded a picture to Instagram on Sunday evening (12 January) showing herself demonstrating her gymnastics skills on the famous landmark.
She added the caption: "#bestdressed #goldenglobes."
Katy arrived in China on 9 January ahead of a Saturday night performance at the Beijing National Indoor Stadium for the 2014 Infiniti China Brand Festival.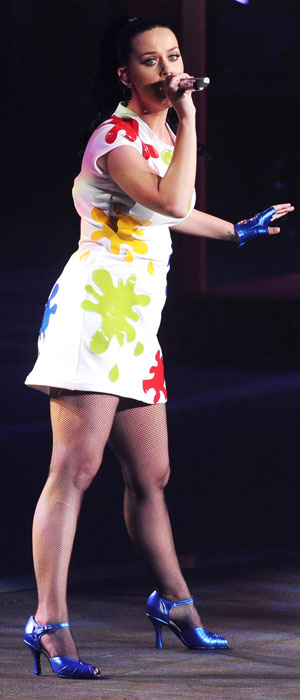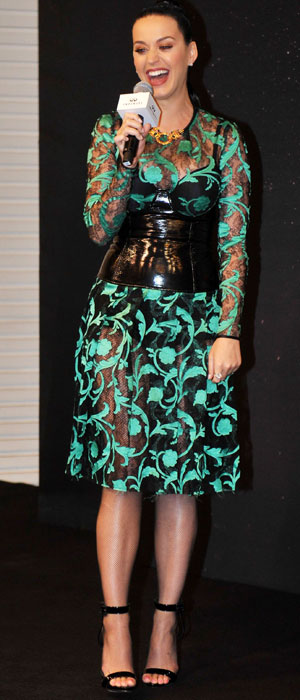 The superstar showcased several different looks throughout the evening, including a bizarre see-through green and black dress with leather corsetted waist. Is it just us or does that look a tad uncomfortable?!
During her China promotional visit, the 29-year-old also met with the head of the China Central Chinese Orchestra, where she was presented with a special award honouring her album
Prism
.
Katy's third studio album was released last year and has already produced the hit tracks 'Roar' and 'Unconditionally'.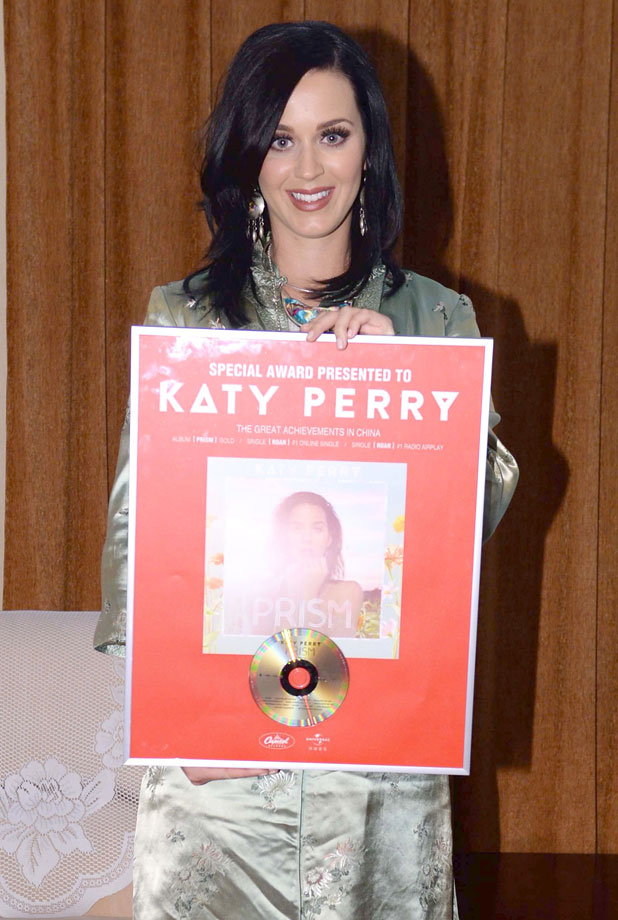 The third single will be 'Dark Horse' – and it's already proving a success.
"So... it really is the year of the Horse! Just landed in China to see Dark Horse at #1 on ITUNES US," she tweeted. "What an unexpected, lovely, surprise!"
Listen to Katy's 'Dark Horse' below:
Red carpet roundup for Golden Globes Awards 2014 below!
Copyright: Rex Features Broadimage