After giving birth to her youngest son last August, Danielle Lloyd was determined to get her body back into shape.
She cut out booze, embarked on a healthy diet and enlisted the help of a personal trainer.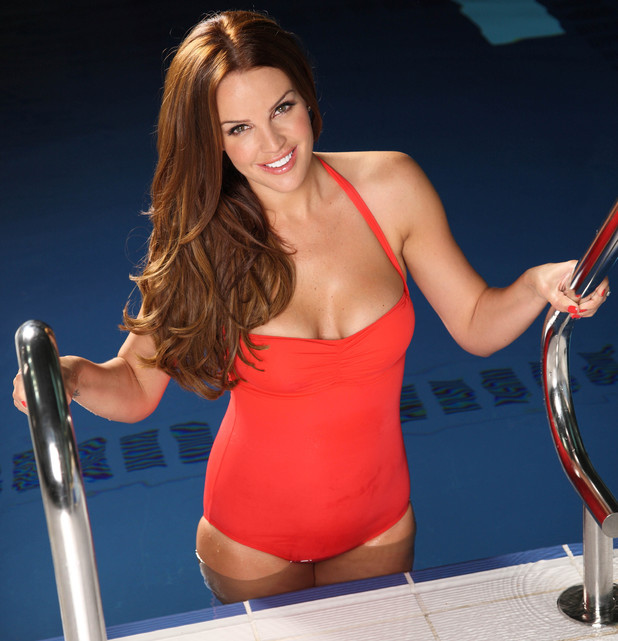 And now, just over four months on, she's slimmed down to a size 10 and is feeling confident in her body.
"I'd say I'm a seven out of ten right now," the 30-year-old tells us. "I've still got a bit of a mum tum – but I don't think that will ever go because I've had three kids, and I don't mind.
"People who have babies will know how difficult it is to get back into shape. Everything changes – the skin on your tummy get loose, you get stretch marks, and you've got bigger hips because they've moved."
She adds: "But I don't ever want to be stick thin. It's nice to have curves, because it's what real women have and I'm proud of my figure and my babies."
One of the major motivations to lose weight for Danielle, who is mum to Archie, three, Harry, two, and four-months-old George, was landing a place on Tom Daley's diving show,
Splash!
.
"I want to do more TV work, and this was a great chance to do something different,' she says, 'I'm terrified of heights and I thought this is a good way of overcoming my fears and get back into shape."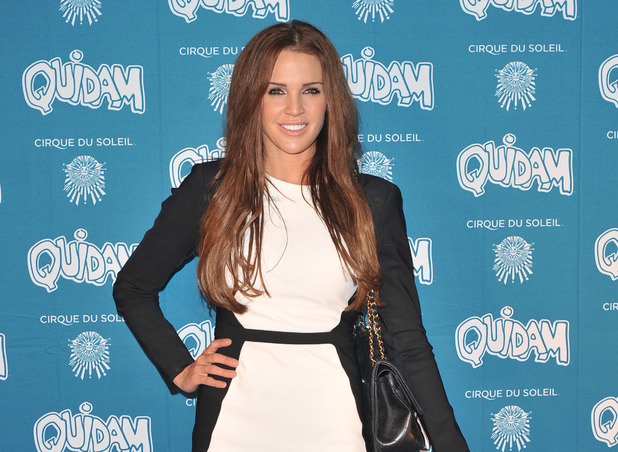 But the training has been a lot harder – and more painful - than Danielle ever imagined.
"It's been really, really difficult," she says. "I've really struggled because I'm not very good at the technical side of it. And there's my issue with the height – as soon as I got above one metre, I freak out. It's been rough.
"I saw that Gemma Collins badly bruised her chest – that looked horrible. I've had bruised thighs and felt really sore all over."
She adds: "But I'm starting to enjoy it now and I've become really close to the others in my group, especially Dan Osborne and Patrick Monahan.
"Plus, it gave me some motivation to lose my baby weight and get my bikini back on."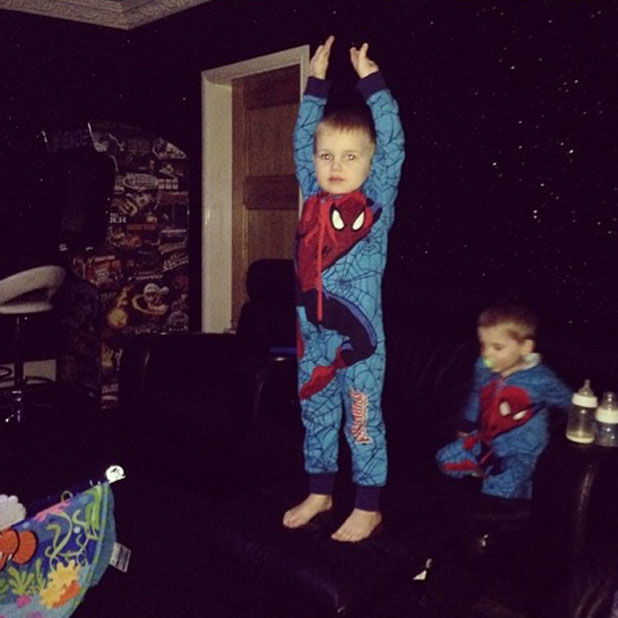 But getting her pre-pregnancy figure back hasn't been easy.
"I felt under pressure because I knew people would see me in a swimsuit on the show," she admits. "But if I wasn't doing the show, I don't think I'd have lost the weight so fast.
"I don't like stressing myself out. I've got three kids to look after, so it's been really difficult. I've had days when I've just wanted to cry because I'm so tired from the kids and I'm thinking, "I've got to lose weight and go for
Splash
! training". It has been really tough. I don't like putting pressure on myself."
Also not putting any pressure on Danielle is her footballer husband Jamie O'Hara, 27, who has been her rock over the past few years.
In 2012, Danielle was forced to have her breast implants removed after her boobs 'exploded', taking her from an E to AA-cup.
Last year she had a boob job taking her up to a C-cup, but she's still planning to have further reconstructive surgery.
Throughout it all, Danielle says Jamie has never made her feel anything less than beautiful.
"We're best friends really," she gushes. "We tell each other everything, we know how to have fun and we do stuff together all the time.
"I know a lot of men like going out with their friends, especially footballers, but Jamie's a real family man. He loves his kids so much and he's not one to go out a lot."
Following the birth of Archie and Harry, Danielle suffered from postnatal depression.
Thankfully, so far, she's feeling fine – which, she says, is down to all the exercise she's been doing.
"It's really helped me," she says. "I've not had time to think that I'm feeling down. I've literally been waking up, looking after the kids, looking after the baby, going to the gym and doing the school runs.
"Exercising has made me feel so motivated and it releases endorphins. So it's been fantastic really. And
Splash!
has given me that opportunity to lose the weight, so I feel good about myself."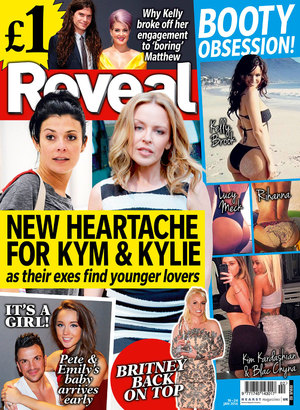 Despite being married to a footballer, Danielle insists she's not your typical WAG.
"I'm really not," she laughs. "I'm not glamorous at all. Literally, every single day I'm in my gym gear or in a tracksuit because I'm doing the school runs."
As for being a celebrity, Danielle cringes at the suggestion, saying: "I don't think of myself as famous! When people ask if I'm a celebrity, I always say no."
While Danielle does have a nanny, Lesley, to help out three days a week, the rest of the time she takes care of the kids herself.
"It is difficult, but it's what I want to do," she tells us. "I've got to have a nanny to help me out because I have to work. But the rest of the time, it's all me and Jamie. We're so close to the kids and they really love me and Jamie, and I think that's because we do spend so much time with them."
She's a former Miss Great Britain, an ex-glamour model, a TV star and a WAG – but how exactly would Danielle define her job?
"I'm a mum," she says. "That's my job. I used to be a model, but now I'm a mum. That's what I do every day."
Splash! is on ITV, Saturday nightsThis interview appears in this week's Reveal magazine - out now