When Jane Torvill and Christopher Dean announced that this year's Dancing On Ice would be the last ever series, no one was more shocked than professional skater Dan Whiston.
The skating champ, who has been on every show since it started nine years ago, is devastated that it's coming to an end, and reckons it's still got plenty more miles in it yet.
"People are actually really upset," he tells us. "The show has more life in it."
Reluctantly, he adds: "But I guess it's good that it's being taken away before it's ready to. We're leaving it on such a high."
On the new all-star series, Dan, 37, is reunited with his 2010 partner Hayley Tamaddon, 36.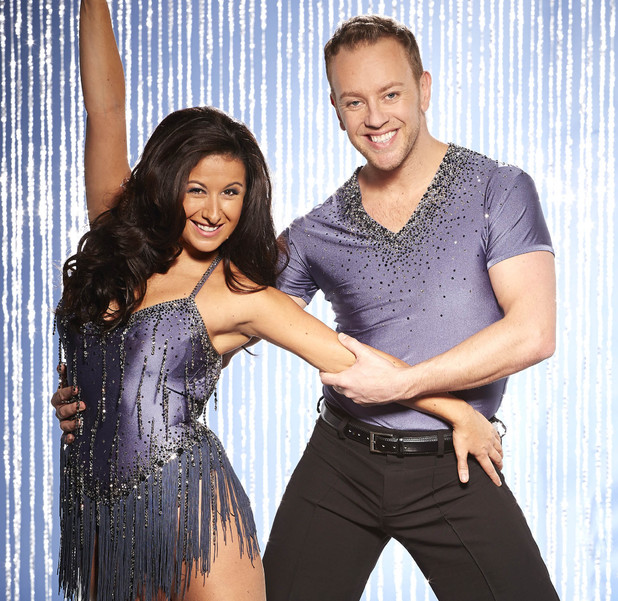 The pair won the show when they performed together, and they are hoping to reclaim the champio'sn title once again.
But also taking part in the competition is Beth Tweddle, 28, who was Dan's partner last year. And they too went on to win.
This year, however, Beth is dancing with Lucasz Rozycki.
"It's a bit strange seeing Beth skate with someone else," Dan admits. "We became very close and have worked together a lot since last year's show. In fact, we were in New York a few weeks back recording a TV show to be aired in America.
"I think it's weird for Beth to see me with Hayley too. It's a bit like having your wife and your mistress both in the same room. It's really strange. You have all these mixed feelings going on."
Hayley and Beth aren't the only partners Dan has got close to over the years.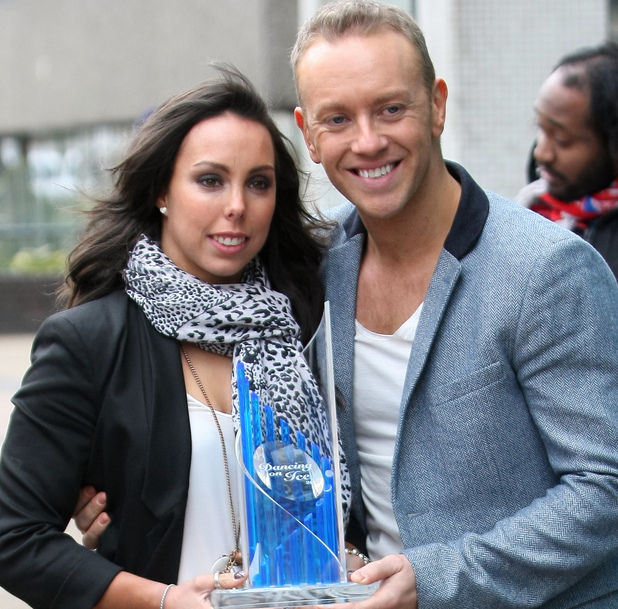 He's also good friends with Kerry Katona – his partner in 2011.
"Kerry and I talk on the phone all the time," he tells us. "She actually came to my house a couple of months ago with her new fella. She's happier than she's ever been. She's expecting and she's really happy in her private life. She's in a good place."
As for his ideal partner, Dan know exactly who he'd pick if given the chance.
"Katie Price! I'd quite like her. I think she'd want to do really well and she'd be interesting telly. She doesn't hold back, does she? She goes for it, which I admire."
Hopeful Dan adds: "Maybe I'll be able to headbanger with Katie Price yet!"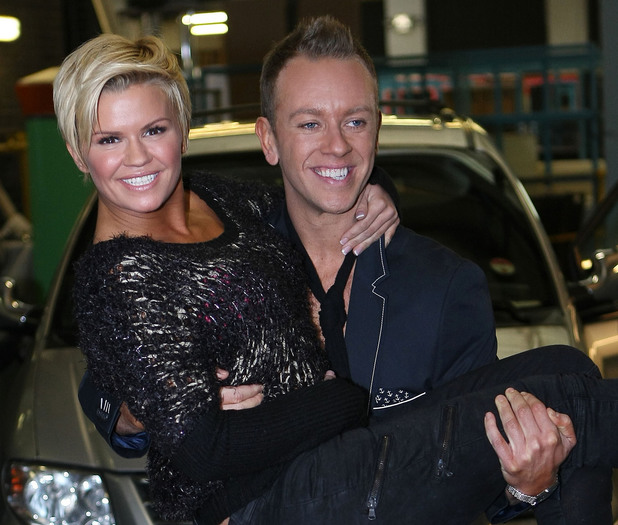 While single Dan is good friends with his celeb partners – he insists they are never more than friends.
But the same can't be said for some of the other professional skaters.
Dancing On Ice
romances include footballer David Seaman and Frankie Poultney, actor Matt Lapinskas and Brianne Delcourt, and resident lothario Sylvain Longchambon who dated Jennifer Metcalfe and, soon after they split, got together with his newest skating partner, Samia Ghadie.
So just what is it about the show that turns it into such a shagfest?
"I do understand it," laughs Dan. "It's to do with the closeness you get. You develop a trust with that person, a special friendship and a real sense of loyalty. And often it'll develop into something else. Will it happen again? Yes, I think it will."
Born in Blackpool, Dan began his love for ice skating when he was seven, after going to watch his sister on the ice.
"I was being annoying and wouldn't keep still so my parents put me on the ice. As soon I went on, they couldn't get me off."
He adds: "I still remember that feeling of going on the ice. And I remember just being able to skate. It was natural and loved it, I wanted to spend all my time on the ice. It's weird that I can now call it a job. I love it."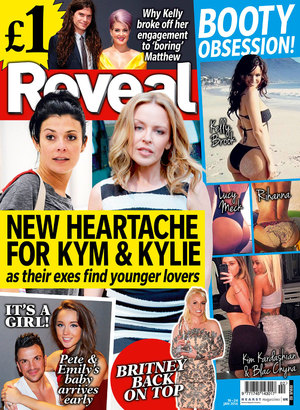 When he was 18, Dan auditioned for a show in Blackpool and his professional career took off from there.
His job has taken him all over the world, until nine years ago when he landed a place on
Dancing On Ice
after being recommended by his former ice skating teacher and show judge Karen Barber.
But it's not just ice skating that Dan makes a living from.
He's a keen property developer and, randomly, owns three franchises of sandwich chain Subway, with Karen.
On top of that, he still helps out at his dad's carpet shop.
"I get some funny looks when I'm delivering a shag pile!" he laughs.
"It keeps me grounded. With being on TV, people can sometimes float around and lose themselves. I would never be allowed to do that because I've got strong family and friends around."
This interview with Dan appears in this week's Reveal magazine - out now