Lee Ryan and Casey Batchelor have already had their first bust up since entering the secret Bolt Hole in the Celebrity Big Brother compound.
The pair were evicted from the main house yesterday only to find out it was a fake eviction and that they would be entering a secret room called the Bolt Hole.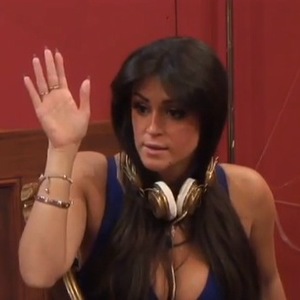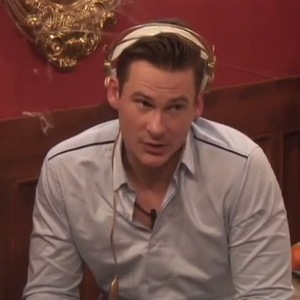 Lee and Casey came out to boos, but Lee assured the glamour model that the negative crowd's response was for him following his ongoing love triangle drama with herself and Jasmine Waltz.
However, within an hour of moving into their new temporary home, the pair began arguing over the recent drama as they watched their fellow housemates back in the main house on the screen.
Casey said: "I laid there all last night watching you both next to me holding hands blowing kisses at each other, watched you in the toilet with the tap on, obviously you know what you're doing. I saw it all."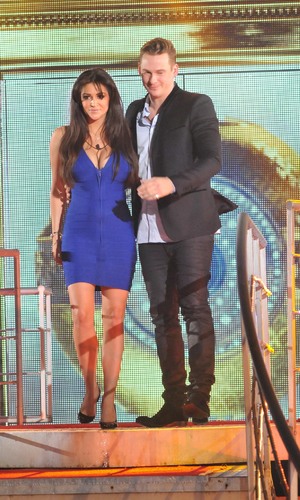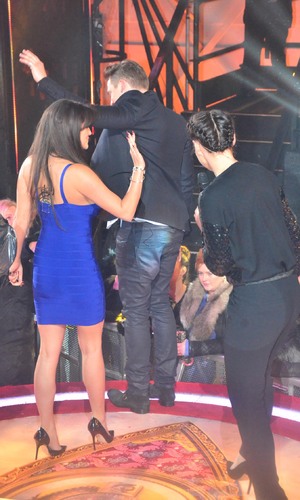 When Lee asked Casey why she was so bothered, Casey replied: "I'm bothered because you disregarded my feelings. I'm not bothered about being with you, I'm over that, I'm so over it."
Lee interrupted: "Well it don't sound like it. I haven't disregarded your feelings. We were chained together, I had a right laugh with you and we had whatever we had."
The pair went back and forth, with Lee continuing: "I didn't know that I'd have feelings for her [Jasmine]. It's hard when you actually do like someone."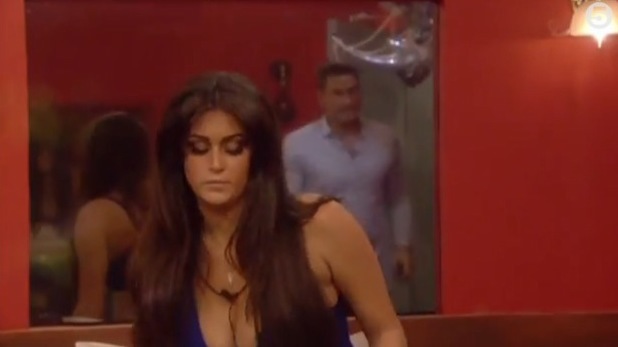 After more constant bickering,
Big Brother
made an attempt to calm the pair down and Lee walked off, saying: "I don't understand why you're so p***ed off."
Casey refused to let Lee have the last word and replied: "You don't understand? Well I think everybody else outside understands."
But soon after, Lee came back into the room and cleared the air with Casey before breaking down in tears.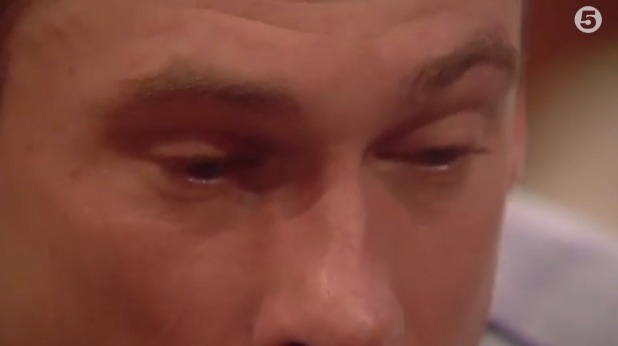 Lee, who apologised to Casey for his behaviour, said the situation was upsetting and admitted he has genuine feelings for Jasmine, in the scenes which will air on tonight's show.
Earlier in last night's show, viewers saw
Casey accuse Lee of giving out mixed signals after he kissed and cuddled her, only to have a cheeky snog with Jasmine hours later.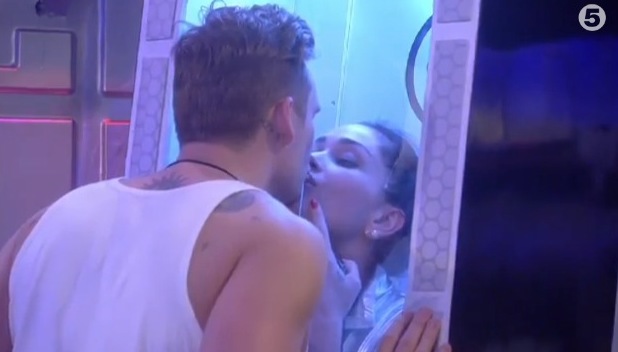 Lee and Casey will remain in
Big Brother
¹s Bolt Hole, secretly hidden away from the rest of the housemates, where they will watch the celebrities on camera.
The pair will return to the main house on Friday where they will then deliver a bombshell.
Watch Celebrity Big Brother tonight at 9pm on Channel 5.
Watch some of the drama unfold in the video below: