Alesha Dixon looked absolutely beautiful today as she launched her new perfume at her first public appearance since giving birth.
The
Britain's Got Talent
judge has been
keeping a very low profile since the arrival of her first child, daughter Azura Siena
, in October 2013.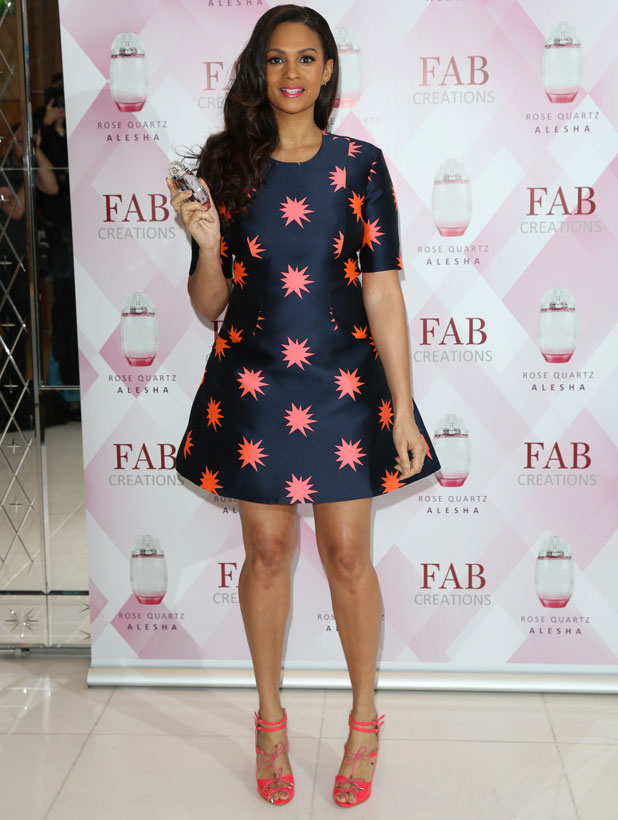 Today, she was back at work and back in the spotlight as she promoted her Alesha Rose Quartz fragrance at the St Martins Lane Hotel in central London.
She told one fan on Twitter about the venture: "Perfume has been ready for a while hun but I decided to wait till now because I've been on maternity leave :)."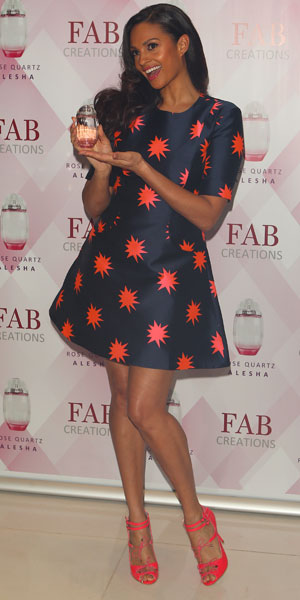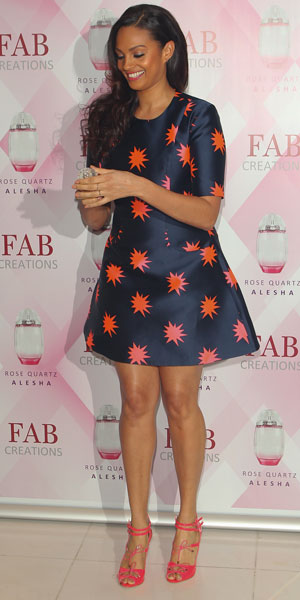 Despite it being mid-winter and freeeeezing cold outside, the singer looked dressed for summer as she bared her legs in a Little Blue Dress with pink star detailing and pink strappy heels.
Aside from promoting her new scent, the former Mis-Teeq star has been back at work on
Britain's Got Talent
, which returns to ITV for a new series later this year. "First BGT fitting! Let the bling begin!" she tweeted on 7 January alongside a photograph of a piece of jewellery.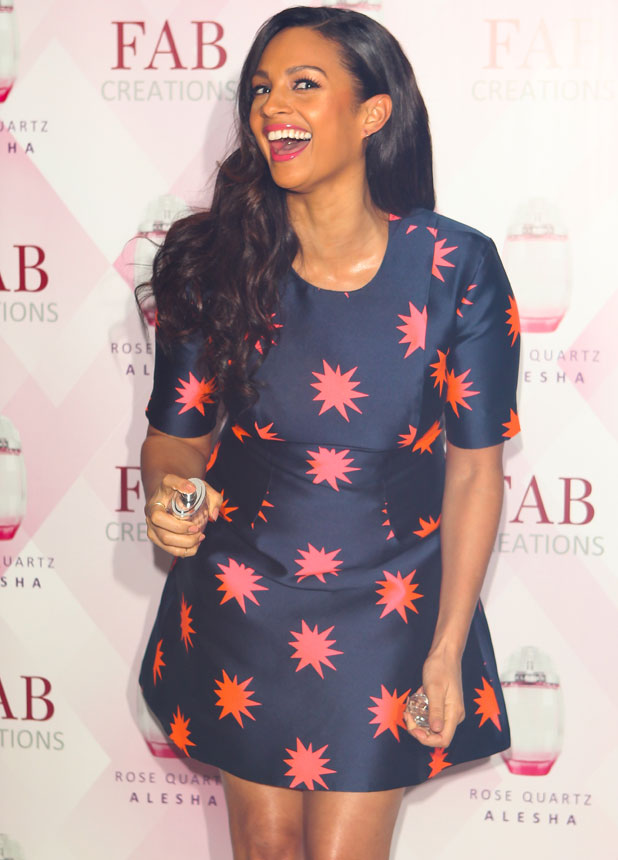 Alesha surprised plenty of us in October 2013 she announced the birth of her daughter, her first child with long-time dancer boyfriend Azuka Ononye.
"My baby girl Azura Sienna was born last week!!! I'm elated and over the moon :) x x x x x x x x x x x x x x x x x x x x x," she tweeted at the time. "It seems quick because I was hiding it for so long!!! I was in my 6 month of pregnancy at the Britain's Got Talent final! :)"
Alesha is thought to have been dating Azuka for several years, however she has managed to keep her relationship secret and away from the public eye.