Danny Cipriani is the latest celebrity to back PETA's anti-fur campaign, stripping off for the organisation's newest advert.
The rugby player goes shirtless to show off his impressive physique and tattoos while standing in what looks like a boxing ring.
We rather love a shirtless man on a dreary morning and even more so when he's an animal lover.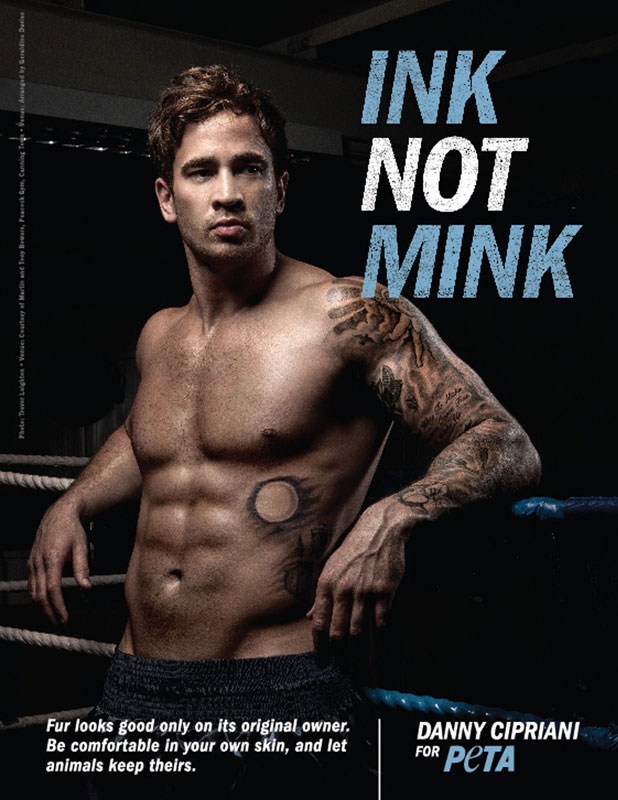 Danny's poster declares: "Ink Not Mink: Fur looks good only on its original owner. Be comfortable in your own skin, and let animals keep theirs."
The star said: "The rugby pitch is known for being a tough environment, but it's nothing compared to what some animals go through when being hunted for their fur. I'm proud to be helping PETA raise awareness of how to help these animals - all you have to do is not wear them!"
Danny's campaign was shot by celebrity photographer Trevor Leighton.
He follows in the footsteps of other high-profile stars to join the 'Ink Not Mink' campaign including Pink's husband Carey Hart and Linkin Park frontman Chester Bennington.