Kim Kardashian was feeling in a generous mood yesterday as she reportedly tipped a valet $100 after leaving a California department store.
The
Keeping Up With The Kardashians
star was snapped exiting Barneys New York in Los Angeles on Monday afternoon (6 January) and handing a wad of cash to the valet when she picked up her car.
According to photographers, it was $100!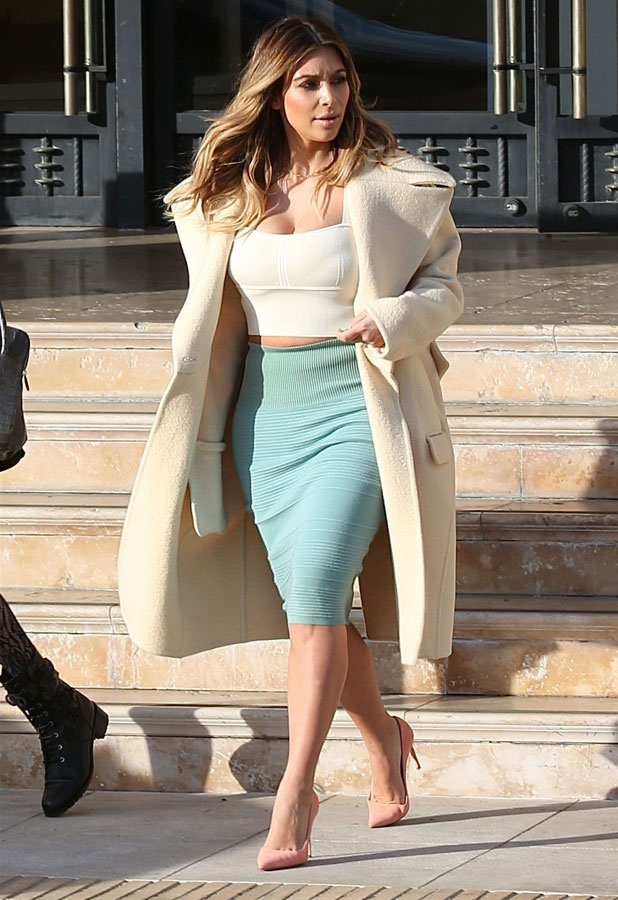 Kim was dressed in her usual uniform of skin tight clothing and an oversized coat, teamed with heels.
She gave us a glimpse of her stomach – and cleavage! - in a cream crop top, teamed with a high-waisted, stretchy turquoise skirt.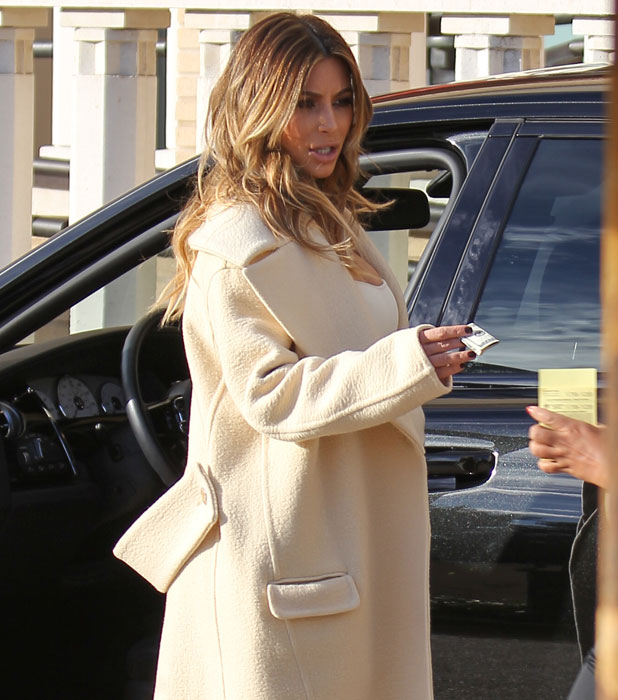 Perhaps the mother-of-one was keen to show off the results of her gym routine? After all, she did take to
Instagram over the weekend to post shots of her post-pregnancy bum and tum
…
Yesterday wasn't all about retail therapy for Kim, who told fans she'd also visited the Los Angeles County Museum of Art with a friend.
"Fabulous day of philanthropy brainstorming and LACMA visit with Laura Arrillaga-Andreessen @LAAF," she wrote.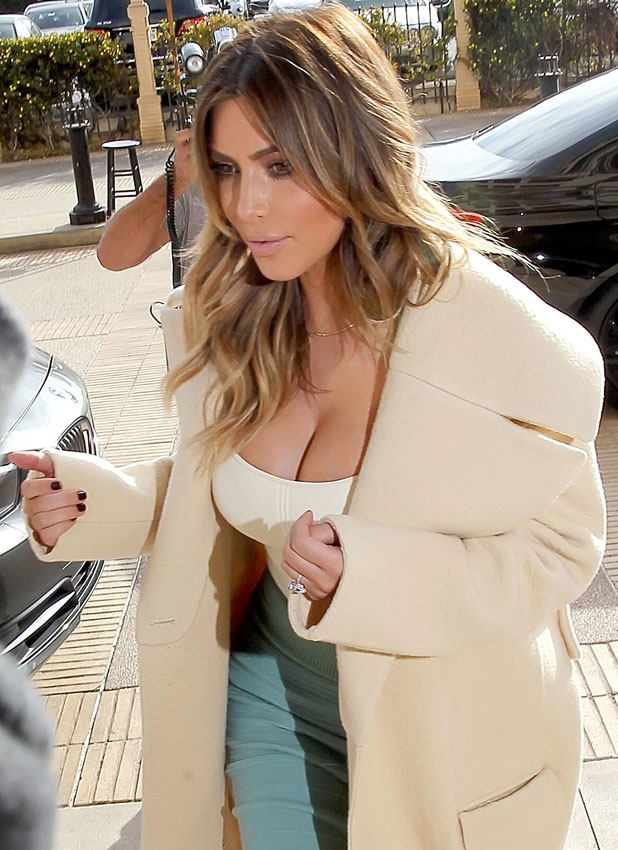 Meanwhile, it seems like Kim has been reminisicing about her recent skiing break with her family, uploading a string of photos from the trip to her official website.
"I hadn't skied in 10 years and it's not too fun having all the paps stand there waiting for a fall! LOL," she wrote. "But now we have these cute pics and good memories! Kourtney had gone the year before and assured me I would remember how. We always skied with our dad and I hadn't gone since I skied with him. It was so good to be out skiing again!"