Emma Watson has split from boyfriend Wil Adamowicz.
A representative for the notoriously private actress confirmed the break-up to
The Mirror
, saying: "Emma and Will separated last summer and are no longer in touch."
Emma, who rose to fame as Hermione Granger in the
Harry Potter
franchise, has always been very tight-lipped when it comes to her private life, although it's been reported she met American student Will while studying together at Oxford.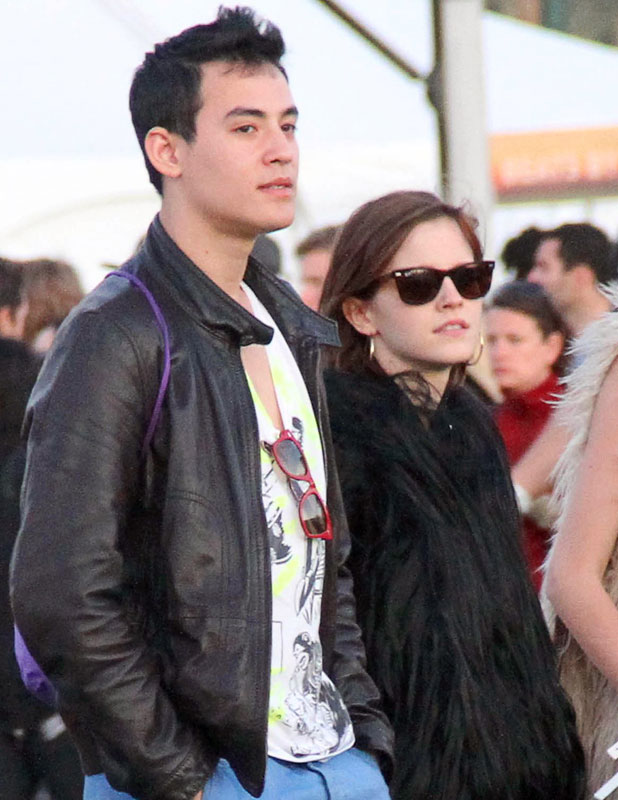 Their relationship became public knowledge in April 2012 when they were photographed kissing at Coachella Festival in California, something that Emma later admitted she was embarrassed about.
"My friend got me tickets for my birthday, and what am I going to say? 'No, I'm not going to go because I don't want to be photographed?'" she told
Glamour
later that year.
"But it was a huge crowd, and I thought there was no way anyone could get pictures of me, but somehow they found me."
Emma, as expected, hasn't referenced the split via Twitter, instead focusing her attention on work. Her last tweet was yesterday thanking Elle Magazine for a photoshoot.