Peter Andre's brother Danny has got engaged to his long-term girlfriend Sunny Nersian.
Danny, who regularly appeared on
Peter Andre: My Life
, popped the question to Sunny on her 30th birthday, which fell shortly after his and Pete's brother Andrew passed away following a cancer battle in December 2012.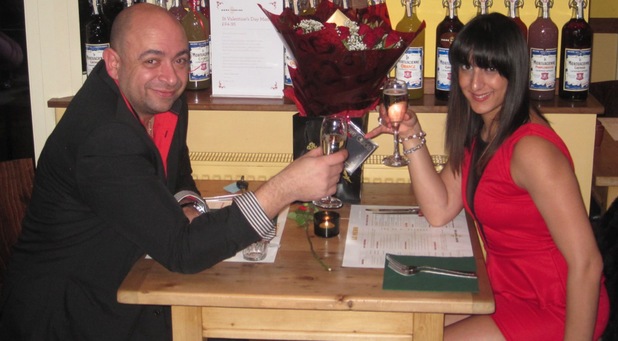 Danny said: "I actually proposed not too long after my brother Andrew passed away, so it didn't feel right to have a big celebration so soon after, but we feel the time is now right.
"The family are all over the moon and very happy for us. Pete, Chris and Mike are always saying, 'Come on bro, hurry up and have the engagement, we are due for a big party'."
Sunny, who describes herself as a model and TV personality, added: "Danny is very romantic, even though he comes across as a manly man.
"He has a heart of gold and that's what makes me love him so much. He does surprise me with things and getting engaged honestly for me was a true surprise and made me complete."
Danny and Sunny - who met on Facebook - hope to tie the knot on a beach in Cyprus towards the end of this year.