Rochelle Humes has been making us smile by sharing plenty of cute family pictures in the past week, but her latest photo is surely the sweetest so far…
The Saturdays singer uploaded a heart meltingly adorable picture of her husband Marvin planting a kiss on baby daughter Alaia-Mai.
She added the simple caption: "My world."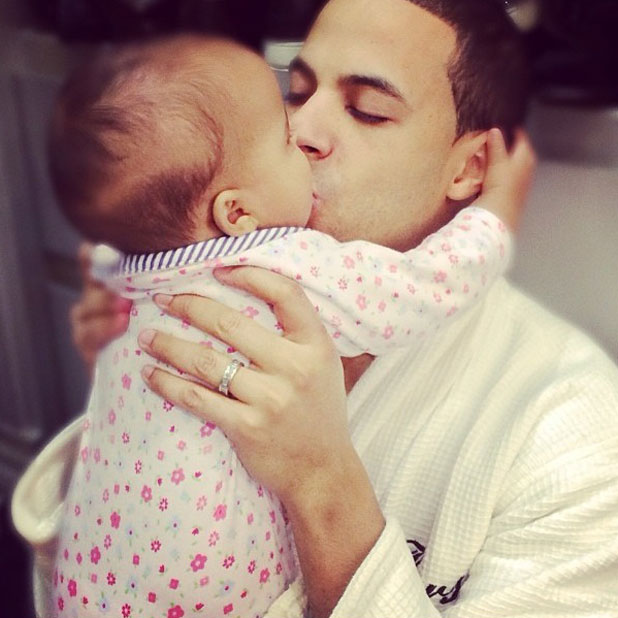 It seems like the picture was taken at bed time as Alaia-Mai is dressed in her pyjamas and Marvin is wrapped up in a white robe.
Rochelle and Marvin became first-time parents when
daughter Alaia-Mai was born
in May 2013, and she later told
Handbag
she'd decided on the name Alaia while over in the US with The Saturdays.
"I just really liked the name, I found the name when I was in America. I had literally just found out I was pregnant and I heard someone call their little daughter and she looked so cute... It's actually an Arabic name and it means joyful. I told Marvin and he fell in love with it and then he chose the Mai.
"She was originally going to be called Alaia-Rai because I liked that but then she was born in May and Marvin had this thing for the name May and so that's how that came about."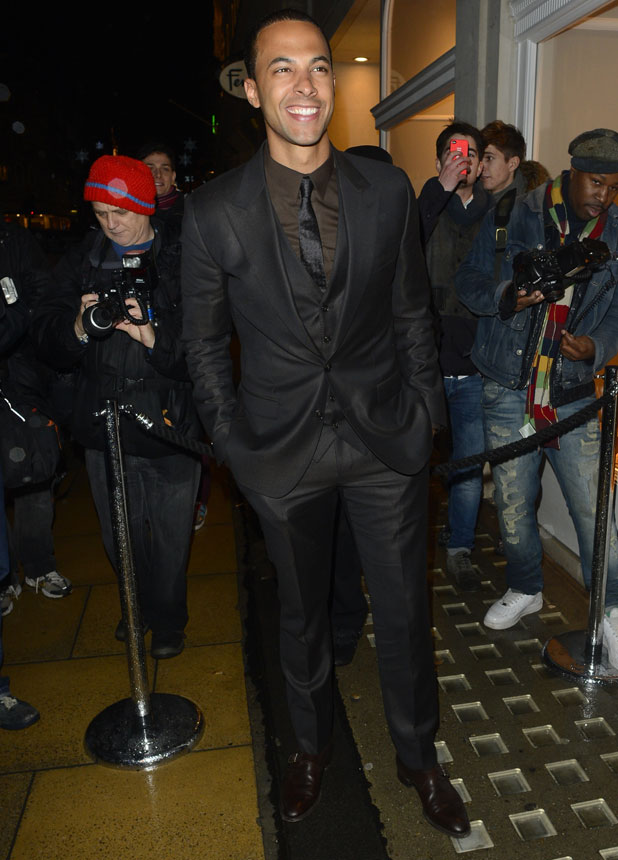 Rochelle, Marvin and little Alaia-Mai have just returned to the UK following a
sun-soaked post-Christmas holiday to The Maldives
. We know, we know, we're trying really hard not to be jealous too.
The family jetted back home over the weekend, with Rochelle sharing one final photograph of the paradise island where they had been staying.
"Gutted to leave all of this behind," she wrote. "Hoping to bring a bit of this back to stormy London...Bye Maldives."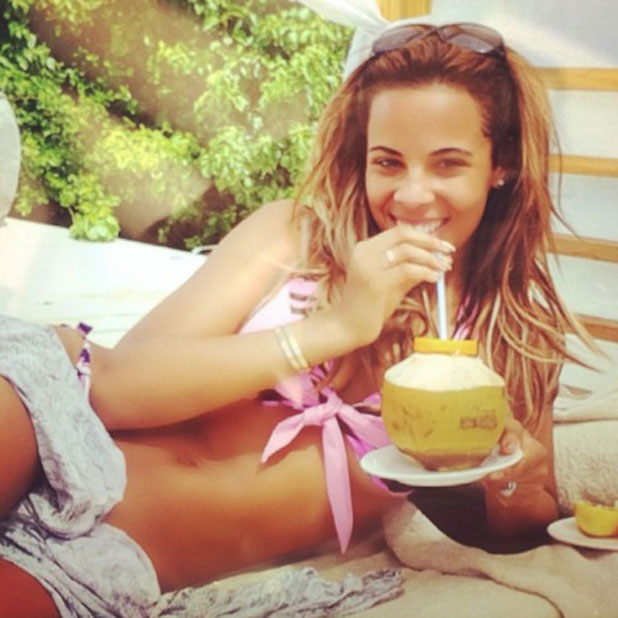 Judging by this morning's weather, we're not sure she's quite managed to bring the sun home with her, but we'll keep our fingers crossed for the rest of the week!
Now she's back home, next up for Rochelle will be an appearance on
Sport Relief's British Bake Off
, which will see sixteen celebrities competing across four shows between 13 and 16 January.
Good luck Rochelle!