Tom Daley has finally confirmed that Dustin Lance Black IS his boyfriend by sharing a loved-up photo of them together.
The Olympic diver, 19, has kept fans guessing since he told the world he was
"dating a guy"
in a YouTube clip that went viral.
But last night (4 January), Tom posted a picture of himself with Dustin enjoying a romantic meal together.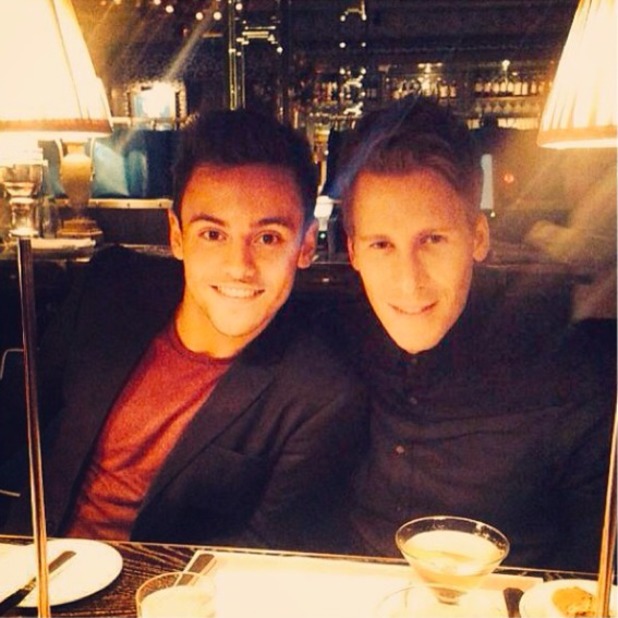 Despite previously
insisting who he dated didn't matter
, Tom couldn't help sharing his happiness with the world after a successful launch night of ITV1's
Splash!
Alongside the picture of them both smiling at the camera, Tom wrote: "#splash celebrations :) Beef Wellington...yes please!!!"
Earlier in the day, Dustin had also posted a photo expressing his feelings for Tom.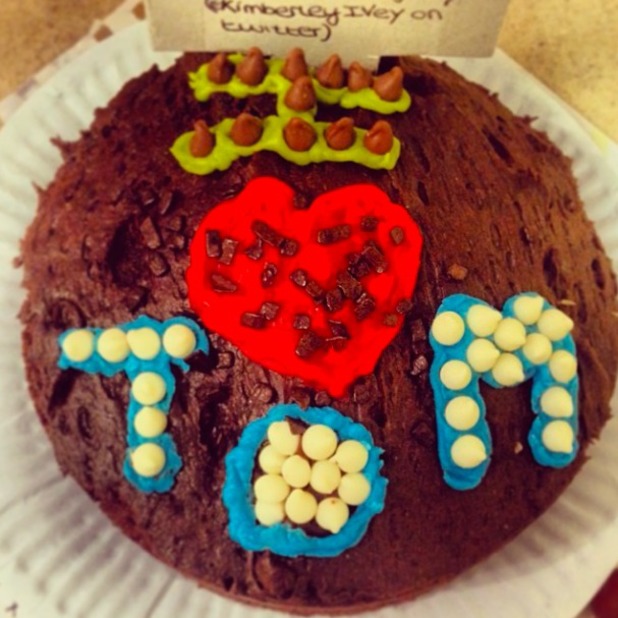 The American screenwriter, 39, posted an image on his Instagram page of a cake with the message "I heart Tom" written in icing across it.
Although the picture seemed to be of a cake made by a fan, Dustin said he shared the cake's sweet message, writing: "I concur. tomdaley1994 fans are the SWEETEST #forgetthediet."
Bless!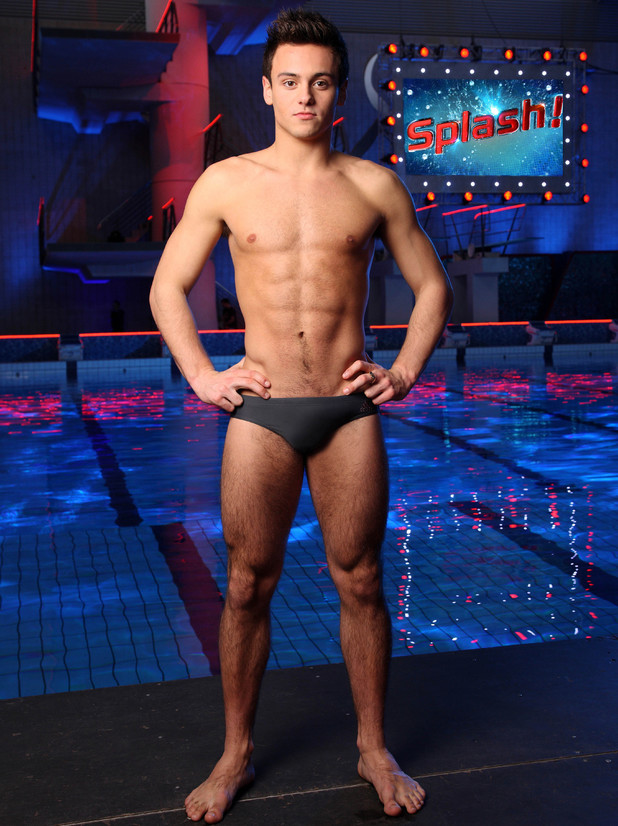 Dustin was seen in the audience of celebrity diving show
Splash!
on Saturday night as his boyfriend Tom made a return to the screen for the second series.
After the show, Dustin tweeted: "Congrats @tomdaley1994 #splash."
As the pair confirmed their romance, fans sent their best wishes. While many described them as a "sweet couple", one spoke for all of us when she said: "i am so glad that you are happy."
Do you think Tom Daley and Dustin Lance Black make a good couple? Tell us what you think below!
Relive the moment
Tom Daley
revealed he was "dating a guy and so happy":