The Wanted's Siva Kaneswaran and fiancée Nareesha McCaffrey have started their New Year by welcoming an adorable puppy!
Irish singer Siva introduced their new family member to fans via a rather heart-meltingly cute Twitter picture on Friday (3 January).
Siva wrote: "So @Nare_esha and I have a new addition to the TWfanmily. What shall we name him?!"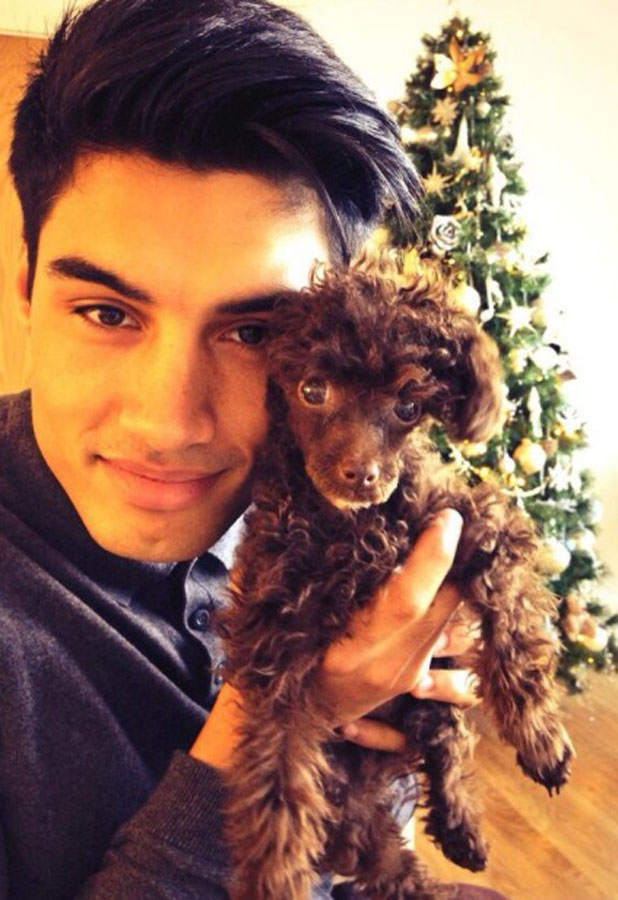 As expected, the hunky star was inundated with name suggestions from fans but there's no word yet on whether he and Nareesha have settled on one.
Nareesha brought their new puppy home just after Christmas but Siva had to wait a few days before meeting the fluffy canine as he was abroad with The Wanted.
Luxury shoe designer Nareesha, who is celebrating her birthday today, later told her followers the new arrival had been ill over the festive period, so she'd cancelled her New Year's Eve plans to look after him.
"Puppy is poorly so had to cancel my new year party plans," she wrote. Oon a lighter note the view of the London fireworks will be awesome from my flat."
Siva, who recently returned from a promo trip to Singapore, and Nareesha have been together for six years and
announced last month they'd become engaged
.