Beyoncè and her husband Jay-Z saw in the New Year in style by attending a lavish party thrown by their famous pal P Diddy.
The exclusive bash was held on a private estate in Miami, Florida, however Beyoncè gave fans a glimpse of what went on with several candid pictures.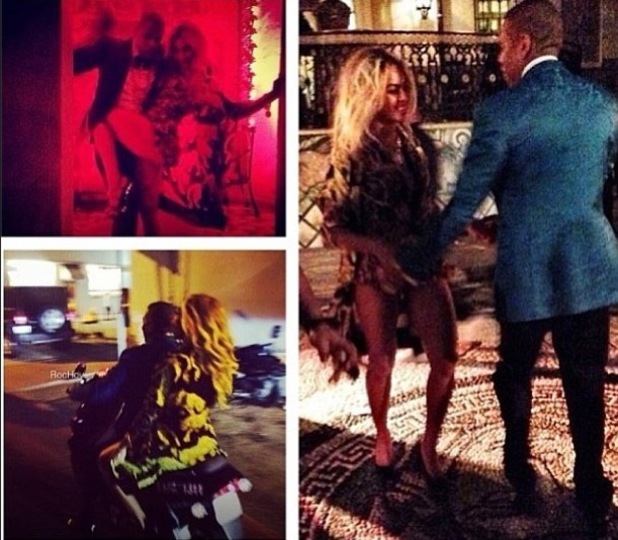 In one snap, which was part of a collage, Beyoncè is holding Jay-Z's hands and is smiling as they stand on a decadent mosaic floor together.
Another shows Beyoncè with her right leg raised up around Jay-Z's waist. They are both holding their hands out as they pose for the camera.
The final picture was taken from behind as the loved-up couple sped off together on the back on a motorcycle.
Last month,
Beyoncè and Jay-Z embarked on a 22-day "spiritual cleanse"
and switched to a strict vegan diet.
It definitely hasn't done them any harm - they look great!
Beyoncè and Jay-Z's daughter Blue Ivy: Our favourite pictures
Copyright: Beyonce I Am / Tumblr