Kim Kardashian has wished her fans a Happy New Year during a winter skiing holiday with her family.
Kim, her fiancè Kanye and the rest of the clan have hit the slopes in Deer Valley, Utah, to mark the start of 2014 and they have recorded several videos of their time in the snow.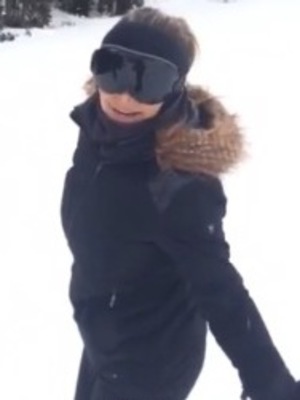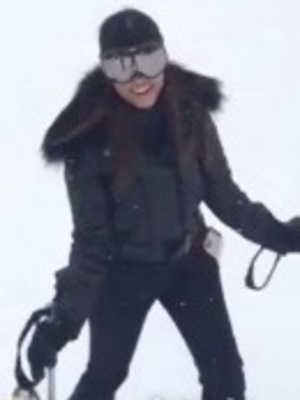 In one short clip, shared on social networking site Keek, Kim can be seen flying down a hill on her skis before coming to an abrupt stop.
Laughing, she says: "Hi Keekers! Happy New Year!" Dressed in all-black with goggles and a headband, Kim then confesses: "I haven't skied in 10 years. It's like riding a bike."
Meanwhile, in another video filmed by Scott Disick, Kim can be seen whizzing past the camera before Kourtney appears and wishes viewers a Happy New Year. The trio then break into raucous laughter.
The Kardashian/Jenner family apparently flew to Utah from Los Angeles in a private plane on 27 December.
Kim and Kanye's baby daughter North is thought to be there, however she was not present on the slopes. Boo, we would've loved to have seen North in a ski suit!
Watch Kim's skiing videos below:
| Happy New Year! by KimKardashian on Keek.com
| Skiing LOL by KimKardashian on Keek.com