Big Bang Theory actress Kaley Cuoco has treated us to a proper look at her pink Vera Wang wedding dress in new pictures from her big day.
The actress, who plays waitress Penny in the sitcom,
tied the knot with tennis player boyfriend Ryan Sweeting on New Year's Eve,
confirming the news by uploading a photo to Instagram showing them sharing a newlywed kiss.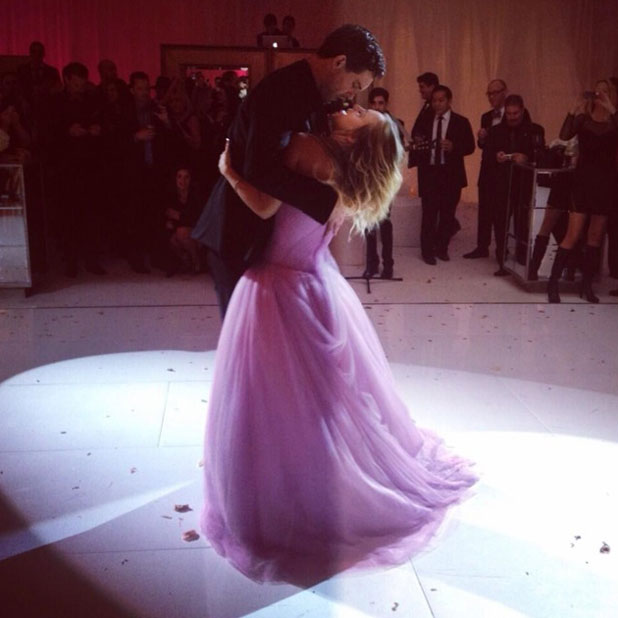 Kaley's snap only gave us a glimpse at her sugary-sweet dress but, thankfully, she's now shown off her gown in all its glory.
Alongside a photo of the newlyweds sharing their first dance, she wrote: "Thank you @VeraWangGang for creating my pink fairy princess gown :) it was a dream come true."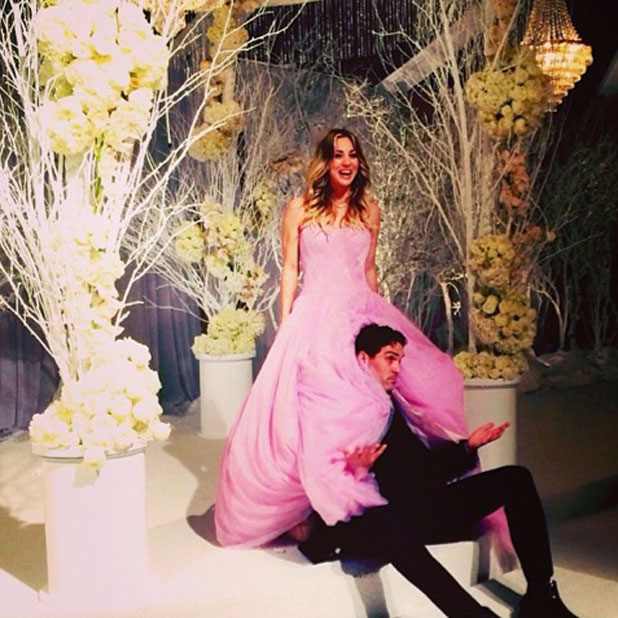 Kaley looked radiant on her big day, telling fans: "Greatest night of my entire life :) @ryansweething."
The couple married on New Year's Eve night at the picturesque Hummingbird Nest Ranch in Santa Susana, California.
According to reports, the ceremony was fire and ice themed – and judging by the wedding cake, it was a pretty spectacular affair!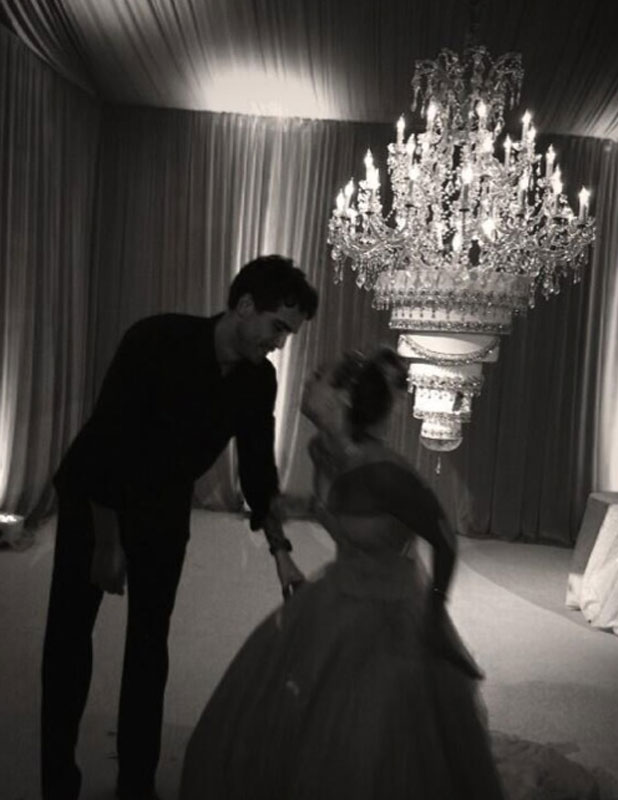 Kaley took to Twitter on New Year's Day to thank the Butter End Cakery for their incredible creation. "Thank you for creating our chandelier cake," she wrote. "Literally hanging fro the ceiling. EPIC."
We kind of want more information about this cake now. How does it stay up? What was the flavour? How on earth did they cut it?!
Kaley and Ryan announced their engagement in September after just three months of dating which raised some eyebrows. Kaley, however, defended their whirlwind romance, saying it felt right to them.
"We have all the same family friends," she told
ET Online
. "We grew up with the same people, we just never met. So I kind of feel that I've known him my whole life. I know that it seems a little crazy on paper, but it's what works for us."
Kaley and Ryan also have one major common interest: tennis! While Ryan currently plays the sport, Kaley competed in tournaments as a child.