Hilary Duff treated her son Luca to his first Disneyland trip over Christmas.
The former
Lizzie McGuire
actress uploaded a few sweet shots to Twitter showing herself and husband Mike Comrie at the California theme park on 28 December.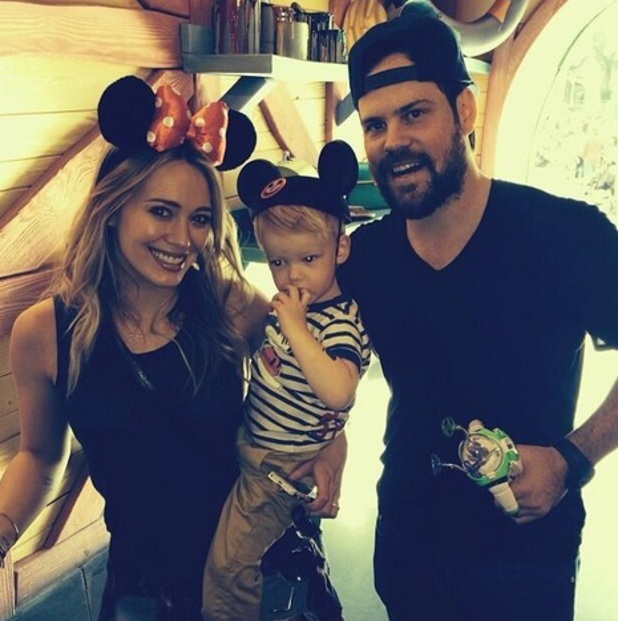 Getting into the Disney spirit, both Hilary and Luca donned Mouse ears. Mike didn't seem to have any themed headgear but we'll give him bonus points for clutching a Buzz Lightyear toy.
Hilary added alongside her snap: "We braved Disneyland yesterday! Luca's 1st time... "
To mark Luca's debut Disney trip, the one-year-old was treated to a personalised Mouse ears cap to match his Mickey Mouse T-shirt.
Of course, Hilary is no stranger to the world of Disney having shot to fame as a child star on the Disney Channel series
Lizzie McGuire
, which ended in 2004.
Hilary fans are in for a treat next year as she's promised to release some new music. Her last album was back in 2007 so we're definitely ready!
"It's such a different business now," she told QMI Agency via
Winnipeg Sun
. "Honestly, it can be intimidating. I'm not comparing myself to (Miley Cyrus) but a lot of the things that go on in pop music or not me or who I am. Or not yet.
"Who knows what I'm going to wake up tomorrow and feel like? I really just try to come and be who I am ... And one person that I think is a really good example is like Taylor Swift. She's really honest with her lyrics and her stage show isn't like some crazy thing that's controversial. But I think what Miley Cyrus is doing is really cool and I think she's being who she wants to be and that is important. And so I respect that."