Heidi Montag and Spencer Pratt shot to fame on MTV reality show The Hills, where we (and millions of others) watched their romance blossom. We shared their ups and downs, had a front row seat to their glamorous wedding, and were left feeling rather sad when they largely withdrew from the limelight after the show ended in 2010.
Thankfully, they returned to our screens on
Celebrity Big Brother
earlier this year, reminding us all why we were so fascinated with them in the first place - and proving critics of their relationship wrong by showing that even locked up in a house together 24/7 they were clearly as head over heels as ever.
Now, fans of the couple are getting the chance to delve behind the headlines and photographs and see what life has really been like for Heidi and Spencer over the last few years. The E! special
Aftershock: Heidi & Spencer
premieres in the UK on 5 January and promises a no-holds barred look at their highest and lowest points, and plans for the future.
Reveal
caught up with the couple this week to find out more...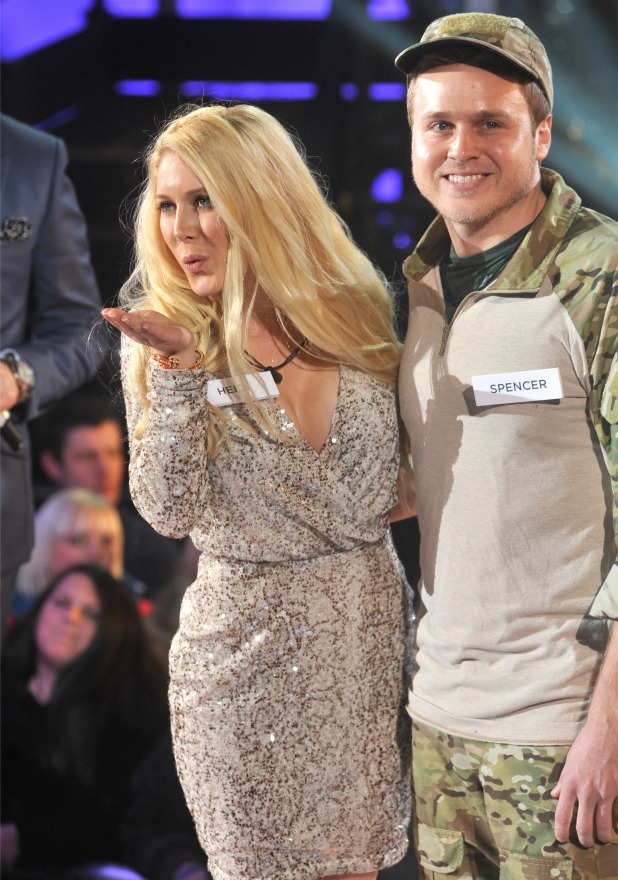 Why tell your story in such depth now? What was the motivation for the special?
Heidi: "We thought it would be better late than never. It was our opportunity to clear the air instead of reading about it in the media and speculation. We wanted to clarify what was going on and why we were doing the things we are."
The show promises to touch on so many of the stories we've read about you over the years since your rise to fame. What was the highest point of your fame and what was the lowest?
Spencer: "The lowest was when
Jersey Shore
came on and I knew our days were numbered. The highest was getting cheques for millions of dollars - making the most money for being so famous. The lowest point comes when it is about to be over."
What has been your biggest regret over the years and how did you handle it?
Heidi: "My biggest regret is my surgery. (Heidi underwent ten procedures in one day in 2009.) I've now corrected the surgery and reversed some of this damage I've done to my body."
How are you feeling now in regards to your face/body? You had your implants removed recently. Are you happy with them now and more comfortable?
"I think it was one of the best decisions I have ever made – I am more comfortable and secure. More like myself and much lighter. I'm very grateful I could take them out."
Are you getting a bit fed up with people comparing pictures of you now to how you looked at the start of The Hills?
"I like seeing pictures of me before
The Hills
– I don't mind at all."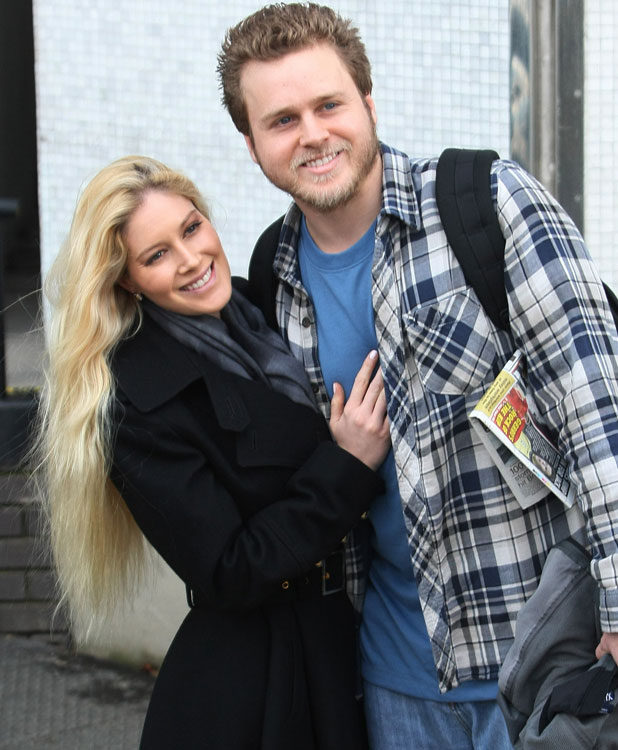 We'll hear in the special how you blew your earnings. Did you notice your bank account dwindling or was it a 'wake up one morning and realise it's gone' situation?
Spencer: "I think we knew – we were just spending every cheque we got and not saving anything. Our financial situation is okay now. We buy non designer clothes and still eat our favourite Mexican food and go to the movies. It is not like it was."
Some of that money went towards Heidi's album. Everybody should follow their dreams but do you regret that?
Heidi: "Yes I wish I hadn't spent so much money and time doing that, but at the same time I have pursued that dream and played it out. I do have a lot of people tell me they have enjoyed my album and say it's one of their all-time favourite pop albums."
Do you also think the album wasn't given a fair chance to succeed and maybe earn back money as the public had made up their mind about it before its release?
Heidi: "Yes absolutely, it was really bad timing with
The Hills
ending. I didn't fully promote it. I thought the record company would help with the advertising. I didn't have the normal advertising campaign and press support for an album launch."
After everything you've both been through together, how do you feel when people still question if your romance is real?
Spencer: "Most people don't know what to think with all the antics and made up stories. It doesn't affect us – I think it's entertaining at this stage."
Did Lauren Conrad ever apologise for doubting your romance?
Heidi: "No, she never has apologised for that "
We have to ask - as Lauren made a surprise appearance at your wedding can we expect a surprise appearance from you at hers?
Heidi: "I think she would be surprised to see us! I think she might have been paid to come to our wedding."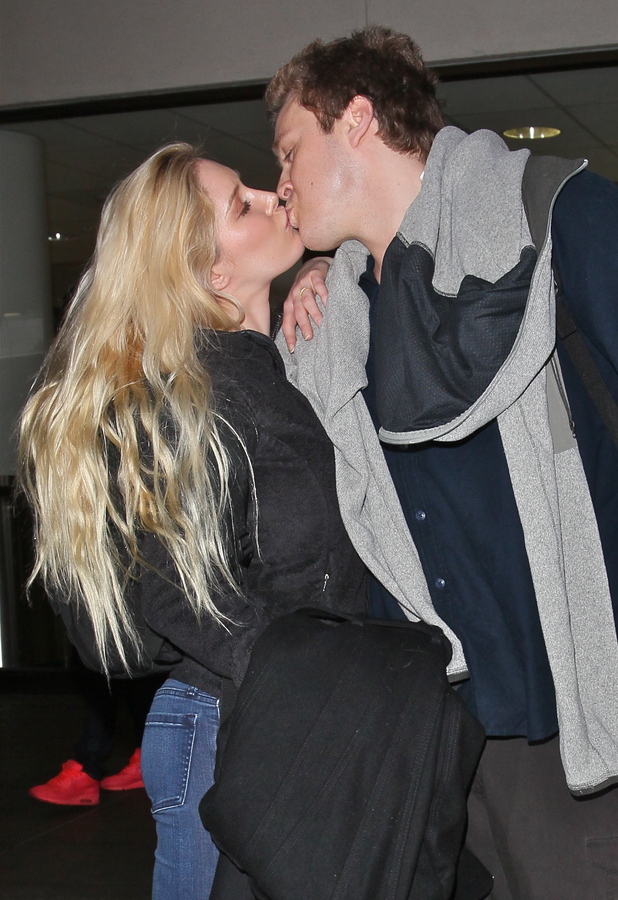 The Hills was the first but there are now dozens of reality shows - especially here in the UK. What advice would you give to today's reality stars about dealing with the fame?
Heidi: "It is a hard thing, when you are immersed in fame. You need to keep people you trust close to you and stay grounded and remember what is real and not. Go for nature walks – anything to keep you grounded. Just remember it's a moment in time. Don't compromise who you are."
Do you have any famous friends or any stars you'd like to be friends with?
Heidi: "I'm friends with Crystal Hefner, Coco, Kristin Cavallari, and Audrina Patridge, I would like to be friends with Miley and Rihanna, though!"
Spencer: "Tom Cruise!"
Out of 10, how famous do you think you are?
Heidi: "I'd say a one or two. It depends whether it is on the street or in the media. On the street we get recognised everywhere but we are not in the media anymore, we have a much smaller presence."
Heidi, congratulations to your sister, Holly, on her engagement! Has she started planning the wedding?
"She has started to plan it but has a lot going on – I will be there whenever she needs me. She is very in love and doing well and on track with their future."
And Spencer, your sister, Stephanie, was recently on our screens on Made In Chelsea. Did you watch any of it? What did you think of her romance with Spencer Matthews?
"I wish I could have watched it – it didn't air over here in the US and it isn't available on YouTube. I thought it was very entertaining, the two of them dating. I hope I can watch the DVDs one day."
What is the next goal for you both going forward? We know Spencer has just graduated USC...
Spencer: "I want to produce reality TV – I have a great grasp of it and think it's a realistic option for me. I'm not sure how my career as a politician would work out.."
Heidi: "I think a host or probably a housewife."
We have some major fans in our office who also wanted to know if you still frequent Don Antonio's?!
Spencer: "At least once a week – thankfully we get a nice little discount and free shots of tequila – oh yeah!"
And can you give us an update on Heidi's dog Bella?
Heidi: "My best friend still has her and she is doing great! My friend loves her so much."
Aftershock: Heidi & Spencer, premieres Sunday 5th January at 8pm, on E!
Heidi Montag: from
The Hills
to
Celebrity Big Brother
via the jungle!
Copyright: WENN