Selena Gomez, Taylor Swift and Demi Lovato have insanely busy schedules that take them all over the world but this weekend they gathered for a girls' night in - via Facetime!
The trio of close friends gave fans a glimpse at their catch up via screenshots uploaded to Twitter and, judging by those beaming faces, they had a good evening!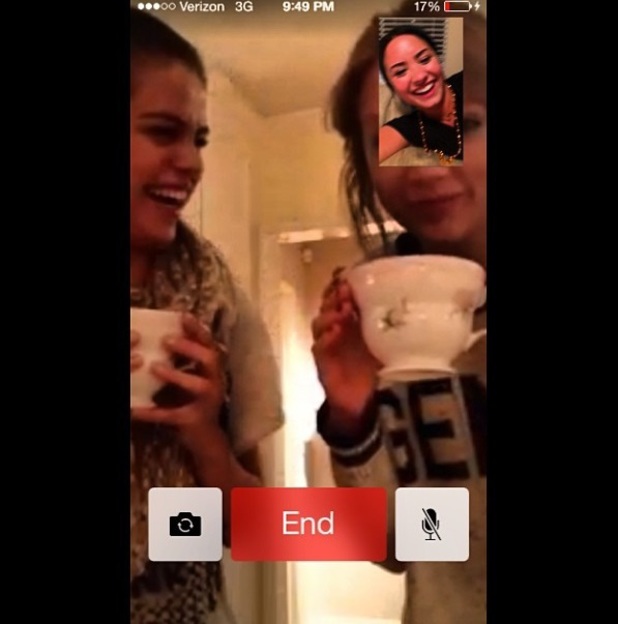 Selena and Taylor were together in person with cups of steaming tea, while Demi joined them via Facetime, a programme which allows callers to see each other in person via video link rather than just chat on the phone.
"Just a Saturday night. Taylor's tea, Demi's laugh. Honestly, can't complain," tweeted Selena, along with a picture of their gathering.
Demi retweeted her message and then added a couple of pictures of her own. "@selenagomez THESE are my favourites!!! Haha #saturdaynightfacetimeparty (sic)," she wrote.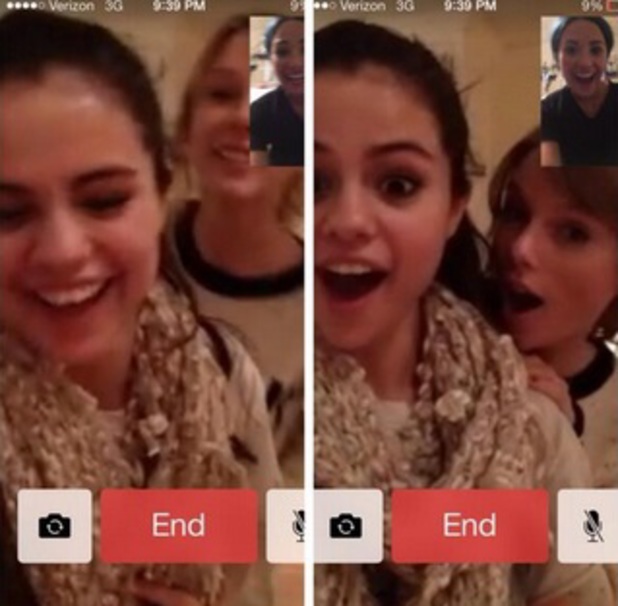 No doubt the trio had plenty to catch up on and discuss.
Selena is back in Los Angeles enjoying some time with friends and family after announcing she had cancelled a planned tour of Australia in order to focus on herself. Demi, meanwhile, has just stepped down as a judge on US
X Factor
, and Taylor is starting the New Year with another slew of Grammy nominations.
Can we join in next time?!