Brody Jenner has revealed his dad Bruce will deliberately do things to playfully "spite" his famous family, including growing out his ponytail.
The ex-
Laguna Beach
and
Hills
star told
New York Daily News
that his Olympic gold medallist father Bruce definitely has a naughty side when it comes to winding up the girls in the family, including his estranged wife Kris and stepdaughters Kim, Khloe and Kourtney Kardashian.
"One of the girls will make fun of his hair or say something about his hair, and he'll grow it longer just because they're saying that," said Brody.
"He's one of those types. Even though maybe he'll want to cut it, he won't just because when he goes over to the house, they'll say, 'Oh my God, what's going on with your hair?' "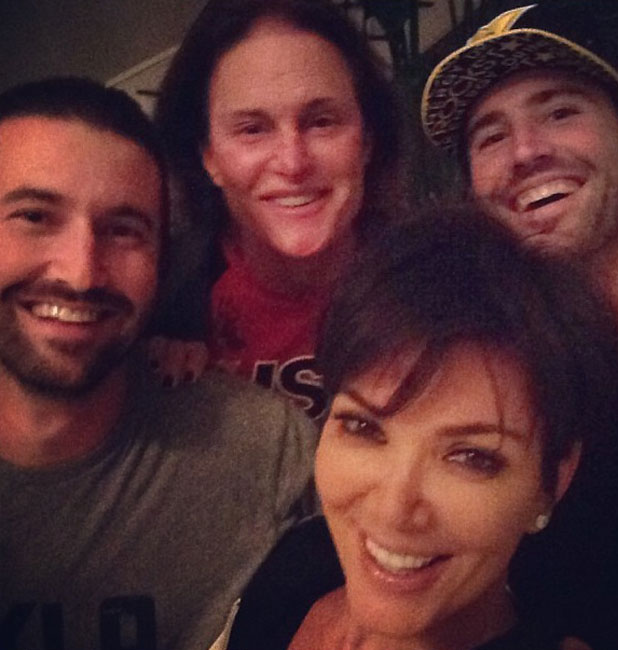 Bruce, meanwhile, joked of his ponytail last month: "It's driving them all crazy! It's absolutely wonderful."
Brody has said that Bruce is doing "better than ever" following his split from Kris.
Olympic gold medallist
Bruce, 64, and Kris, 58, stunned fans in October when they announced their separation
after 22 years of marriage.
In a statement at the time, they said: "We are living separately and we are much happier this way. Even though we are separated, we will always remain best friends and, as always, our family will remain our number one priority."
During their marriage, Bruce and Kris had two children together: Kendall, 18, and Kylie, 15.
Brody laughed off claims of a rift between himself and Kris
shortly after the split announcement, posting photos to Instagram showing himself, Kris, Bruce and his brother Brandon hanging out together.
Alongside one picture of himself and Kris cosying up to one another, he joked: "Kris Jenner and I are dating now and Brandon and Bruiser seem pretty chill about it hahah."
Kris also shot that speculation down by tweeting a picture of herself, Bruce, Brody and Brandon beaming for the camera. She added the caption: "Another amazing night… Too fun. I love you guys!!! Best hearts!"