Khloé Kardashian has revealed she can't wait for this year to be over and desperately needs a fresh start after her recent marriage breakdown.
Speaking exclusively to
Cosmopolitan
, Khloé gives a rare interview in which she shares her hopes for 2014.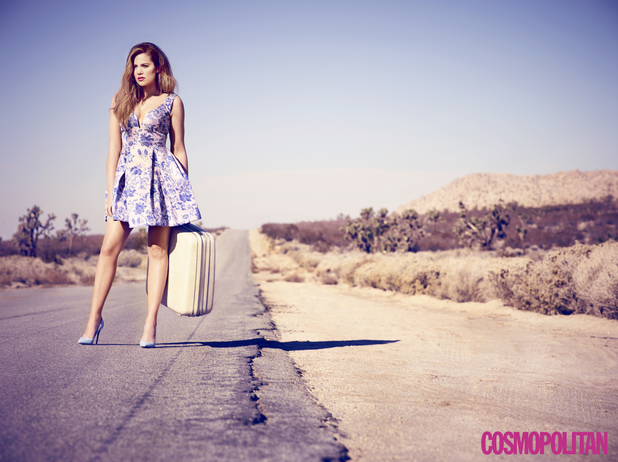 Having now
officially filed for divorce
from estranged husband Lamar Odom, Khloé is understandably keen to put 2013 behind her.
In new pictures, the reality TV star looks absolutely stunning in a floral dress, which shows off her sky-high toned legs. She's pictured holding a suitcase by the side of the road - symbolic of the new journey that lays ahead of her.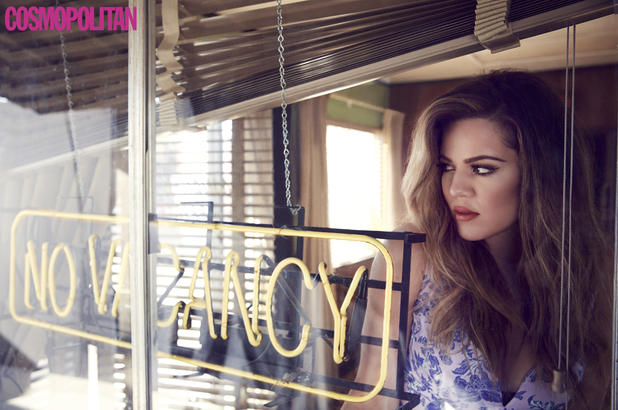 The cover star of the February issue tells the magazine: "I love the new year, new beginnings. I need a good fresh start; I'm excited for this year to be over with…
"You only live once so let's make that one time perfect. We can't fix our mistakes and imperfections, so let's have fun. You get what you give out in life."
Despite her recent troubles, 29-year-old Khloé insists she has no regrets.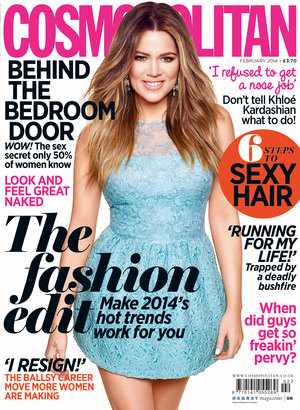 The
Keeping Up With The Kardashians
star, who also talks about losing 30lbs, says: "My life has made me who I am at this moment and I'm very happy with who I am. No matter if it's great, disgusting, beautiful or ugly; it happens and it makes you you. Life is about how you process things."
She also reveals she refused to get a nose job after both her mother and a make-up artist suggested she needed one!
"I've never resorted to surgery. I'm not against it; one day I probably will but it would be on my terms. I won't be bullied into it by social media or anyone else. I love my body and always have done."
The full interview appears in the February 2014 issue of Cosmopolitan, on sale 2nd January. Also available in digital edition on
Apple Newsstand
For further exclusive content, please go to
Cosmopolitan
What do you think of Khloé's new interview? Tell us your opinion below!