Rihanna has shown us exactly why she's a world famous superstar - the singer still looks amazing after the Christmas break!
Unlike most of us, who overindulge on chocolates, break out in spots and fail to get back into our skinny jeans,
Rihanna
continues to look every inch the pop star.
How does she do it?!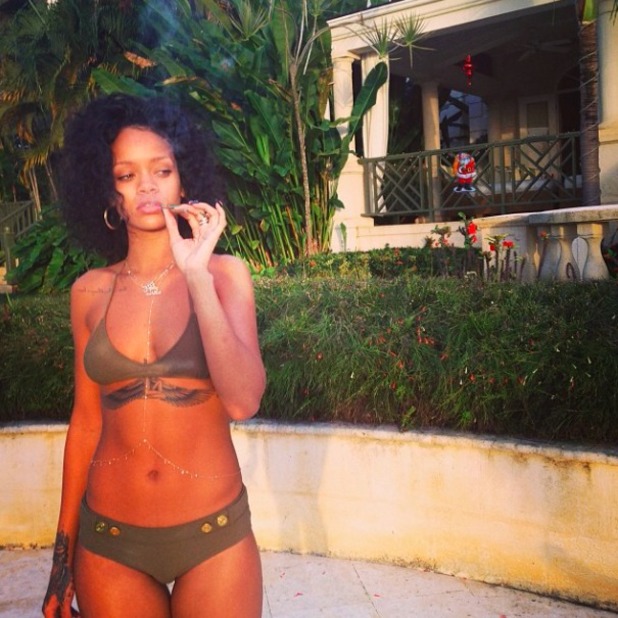 In new pictures shared on her official Instagram account, 25-year-old Rihanna looks healthy, relaxed and as stunning as ever!
Wearing a khaki bikini with gold button embellishment teamed with a gold body chain, the 'Pour It Up' singer appears toned and trim.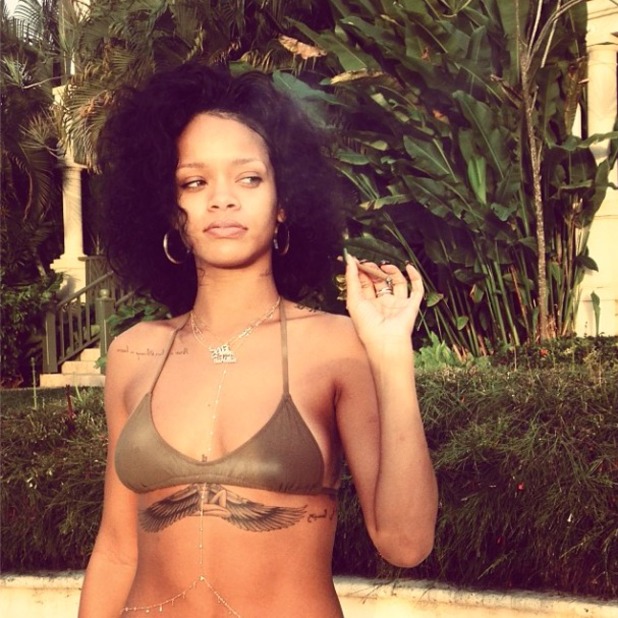 In a series of three shots captioned "love from Barbados", Riri can be seen without a scrap of make-up on and blowing out smoke from a roll-up.
Although she was forced to spend Christmas Day "in bed" because of the rain, Rihanna is enjoying a sunny festive break in her home country.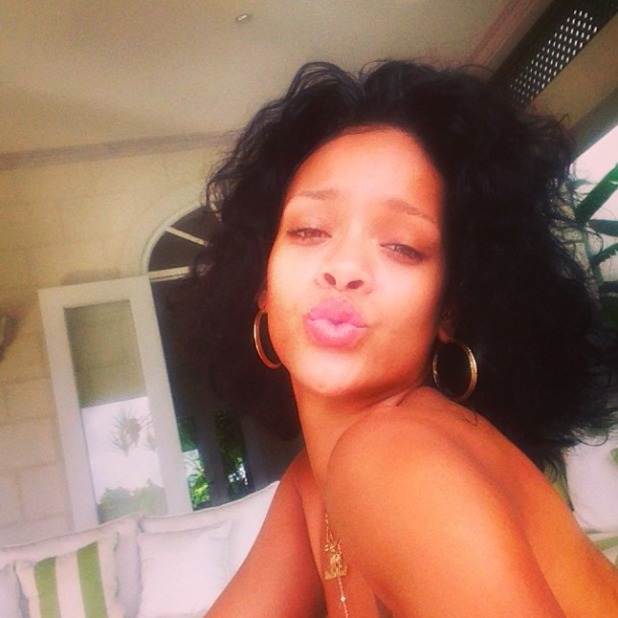 And she certainly deserves the holiday after a hectic year, which has included a world tour and a high-profile reunion and then split with Chris Brown.
She spent Christmas surrounded by friends and family, including her mum.
Do you prefer Rihanna with or without make-up? Tell us below!
Watch the video for Rihanna's single 'Diamonds':