Kim Kardashian has revealed fiance Kanye West gifted her with a unique, hand painted Hermes handbag featuring images of nude women.
The
Keeping Up With The Kardashians
star was clearly thrilled with the present as she gave it an outing on Boxing Day when she hit the shops with Kanye in Los Angeles.
Kim, 33, toted the enormous bag as she picked up some purchases at a sports store.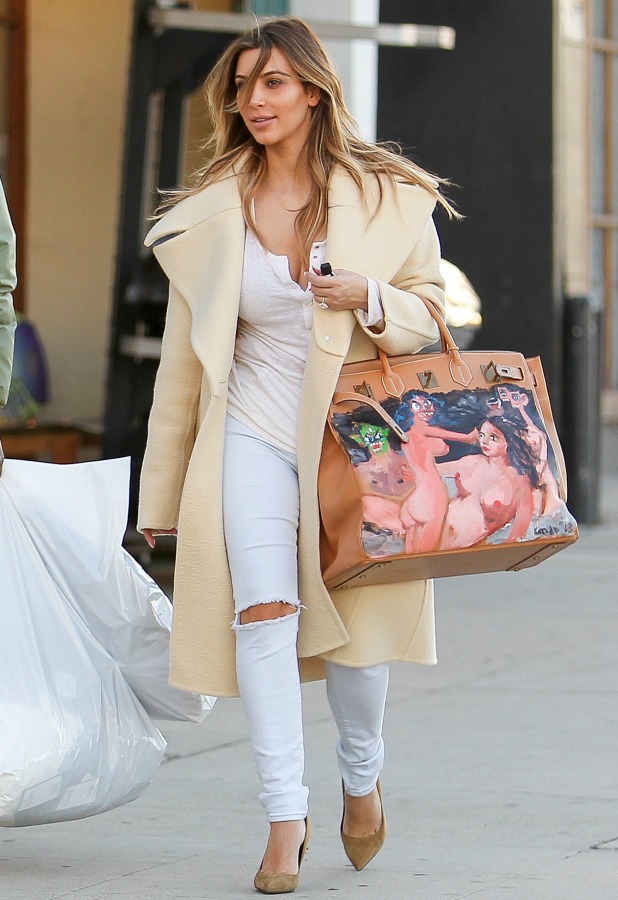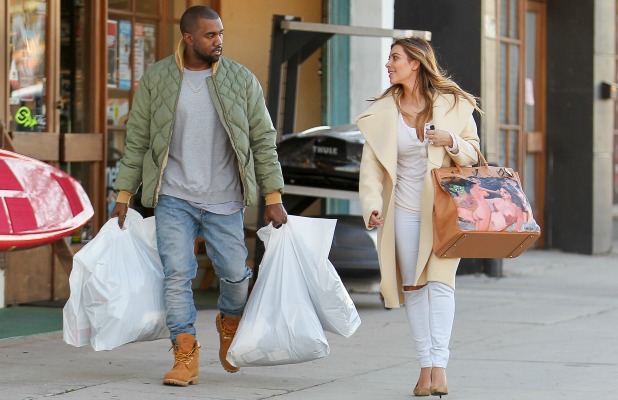 "#HandPaintedGeorgeCondo #HermesBirkin #OneofOne #ChristmasPresentFromYeezy," she wrote on Instagram, alongside a close up image of the bag.
The mum-of-one dressed down for her post-Christmas shopping spree, donning ripped pale jeans, a loose T-shirt and cosy oversized coat. She also appeared to be make-up free.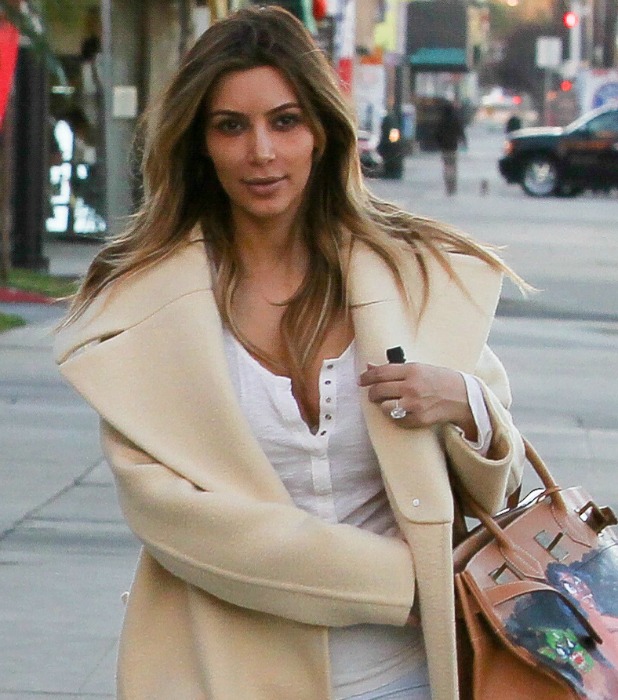 Kim and rapper Kanye were celebrating their first Christmas as parents, following the birth of their daughter North West in June.
Little North didn't accompany her parents on their Boxing Day outing, but judging from Kim's recent Twitter posts, the baby did just fine this Christmas in terms of gifts! Kim previously told fans the youngster had been given plenty of gorgeous clothes, shoes and accessories from famous designers.It's been a busy few days for Kim, who kicked off her Christmas Eve by visiting the Los Angeles Children's Hospital with sister Kendall Jenner to spread some festive cheer.
She then joined up with Kanye and the rest of the Kardashian clan for Kris Jenner's annual Christmas Eve party, before celebrating Christmas at home with the family.