The Kardashian family welcomed a new, very cute member over Christmas - a tiny kitten!
Kourtney Kardashian
uploaded a picture of the cat to Instagram on Christmas Day, adding the caption: "Wishing everyone a very Merry Christmas! Our newest member of the family."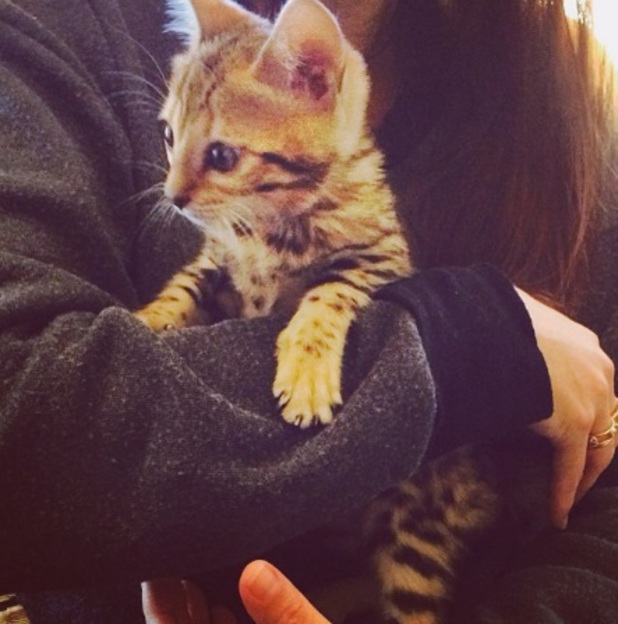 Kourtney didn't say which member of the family the cat belonged to but we're guessing it might be a pet for her children Mason, four, and Penelope, one.
The Kardashians are no stranger to having cats as pets: last year, viewers of
Keeping Up With The Kardashians
saw Kim's rapper fiance Kanye West gifted her with a fluffy white Persian kitten to keep her company while he was away on tour.
She named the cute feline Mercy as a nod to his song of the same name, but ended up having to give the cat to a friend of the family after discovering she was allergic.
Kourtney, Kim and the rest of the Kardashian clan celebrated Christmas together as a family at home in Los Angeles, where they rang in 25 December at a star-studded holiday party thrown by their mum Kris Jenner.
"I hope you are all having a wonderful time with your family," said Kourtney. "Christmas is one of our favourite holidays and it's all about family and celebrating together. Happy holidays, everyone!"