Tom Daley stripped down to just a 'Gay Icon' apron and his socks on Christmas Day.
Olympic diver Tom marked 25 December with his friends and family in the UK after jetting back home from the US where he's been training in Houston, Texas.
Tom, 19, shared pictures of his festive gifts via Instagram last night and said the gay pride rainbow had been a running theme among them following his announcement earlier this month that he's in a relationship with another man.
One such gift came from his friends - a rainbow apron emblazoned with the phrase 'Gay Icon'. And the teenager wasted no time on stripping off and trying it on on Christmas Day.
He also received a pair of rainbow socks.
Interestingly, the star and his rumoured boyfriend, Dustin Lance Black, posted very similar pictures of a pair of sock-clad feet, prompting us to wonder if they received the same Christmas present...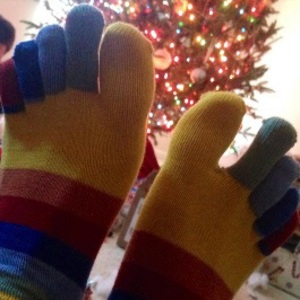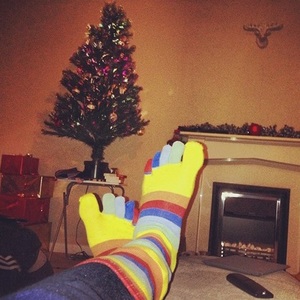 Dustin, who appears to be marking Christmas with his family in the US, thanked his mum for the gift. Tom didn't reveal who bought his socks... we wonder if they were from Dustin's mum as well?!
Splash!
host Tom has not commented on speculation he's dating Dustin, 39, although the pair were recently seen together outside the diving centre in Houston, Texas where Tom has been training.
Tom revealed via a YouTube video earlier this month that he is in a relationship with another man but did not identify who that was. When rumours it was Dustin started to circle, his only comment was that it shouldn't matter who he dates.
"Thanks for your support Still Tom. Still diving," he tweeted 4 December. "Going for gold in 2016. What I am or who I date shouldn't matter. #Road2Rio."
Tom jetted back into the UK on Christmas Eve but faced a bit of a nightmare journey home because of the terrible storms that affected so many other travellers. With trains cancelled, he had to wait in the airport until he could get on one.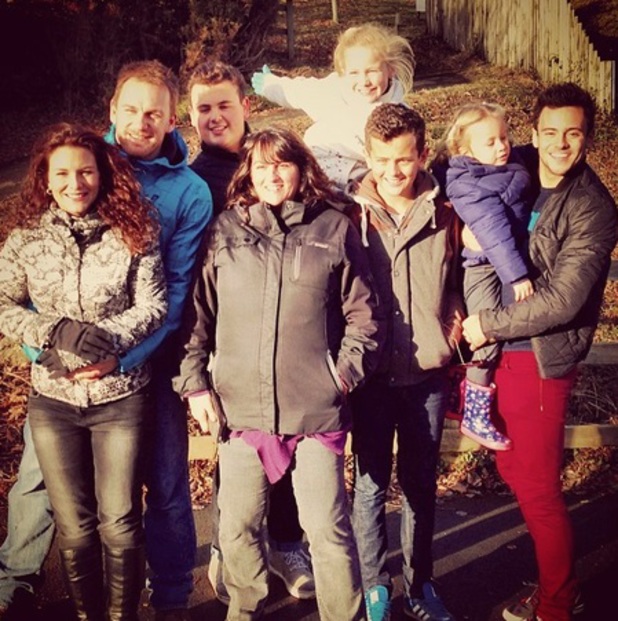 However, according to
Mail Online
, that didn't dent his mood, with one source saying: "He was in very high spirits talking to fellow passengers on the packed train about his training in the States. He even started handing cookies round at one point."
Hopefully he's having a nice, chilled out break as he'll be busier than ever in the New Year, with
Splash!
returning to our screens on 4 January.