Hilary Duff's adorable son Luca was spotted wearing a festive Santa hat as he joined his famous mum for a spot of Christmas shopping at the weekend.
Little Luca, two, looked ready for the big day in his cute cosy hat while out with Hilary in Beverly Hills, California on Saturday afternoon (21 December).
Adding to the festive mood, the tot also had Rudolph on his top!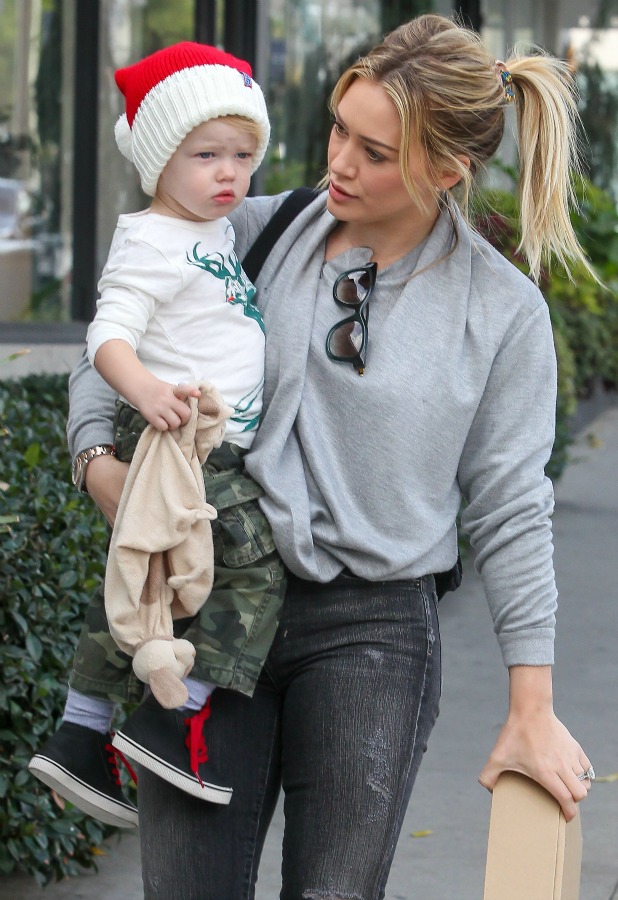 Hilary, meanwhile, looked effortlessly stylish as always in her skinnies, grey jumper and black ankle boots.
Last year, Hilary tweeted that little Luca was "getting his two front teeth" for Christmas. No word yet on what Santa is bringing this time around!
Next year will be busy for former
Lizzie McGuire
actress Hilary, 26, as she's preparing to release new music. Her last album was back in 2007.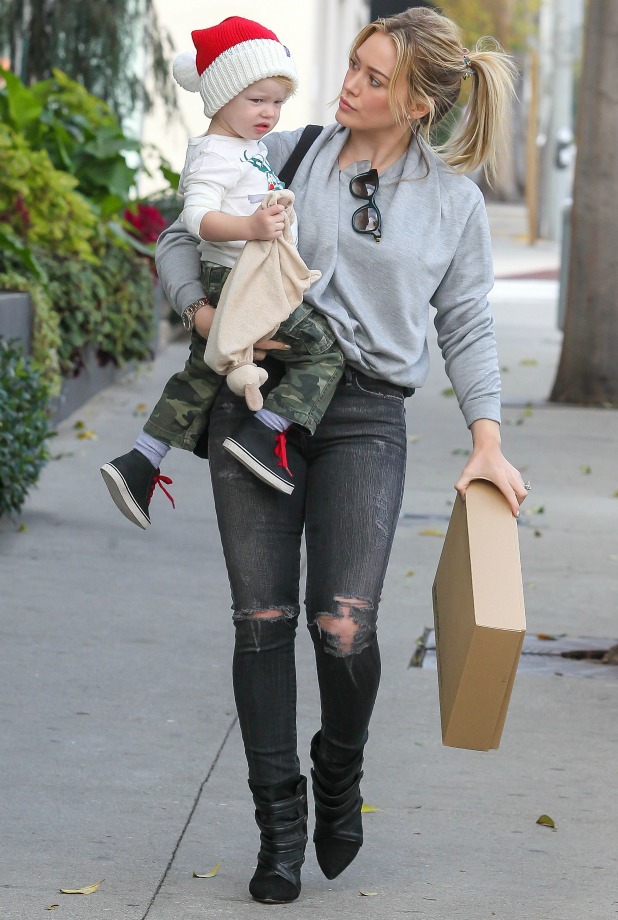 "It's such a different business now," she told QMI Agency via
Winnipeg Sun
. "Honestly, it can be intimidating. I'm not comparing myself to (Miley Cyrus) but a lot of the things that go on in pop music or not me or who I am. Or not yet.
"Who knows what I'm going to wake up tomorrow and feel like? I really just try to come and be who I am ... And one person that I think is a really good example is like Taylor Swift. She's really honest with her lyrics and her stage show isn't like some crazy thing that's controversial. But I think what Miley Cyrus is doing is really cool and I think she's being who she wants to be and that is important. And so I respect that."
She tweeted on 15 December: "Love all your tweets about my new music guys! Cool song almost finished today called "breathing room"."
We can't wait for a few new Hilary songs!
Celebrities meet Santa in Reveal's festive gallery below!
Copyright: Instagram ritaora