Coleen and Wayne Rooney's son Kai is determined to get on Father Christmas' good list this year - as he's paid him a visit twice already!
Earlier this month,
Kai was pictured with his little brother Klay and Santa Claus
after Coleen took them along to a grotto.
But it seems one trip was not enough for four-year-old Kai, as he's caught up with the big man again!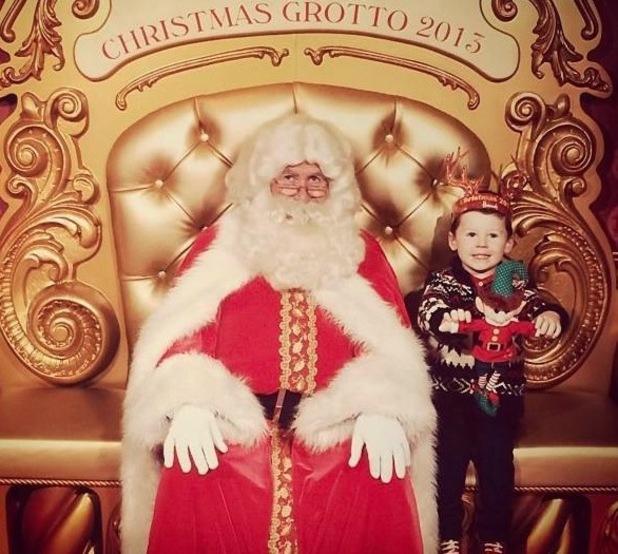 In a new picture, which Wayne shared on Facebook, Kai can be seen beaming with excitement as he stands next to Father Christmas - who is this time sitting in a gold chair with the words, "Christmas Grotto 2013" above his head.
Kai looks ever so cute as he proudly poses with a cardboard antler hat on his head and while holding a toy elf.
Alongside it, Wayne commented on his recent football performance. He said: "Great weekend. Good team performance on Saturday in the 3-1 win against West Ham and also had a great time at the Manchester United team meal yesterday.
"Looking forward to Christmas now with my family, here is a picture of Kai with Father Christmas." Coleen posted the link to her page, simply adding: "xXx"
Meanwhile,
Danielle Lloyd's sons were also lucky enough to meet Santa this weekend
.
Danielle and her footballer husband, Jamie O'Hara, took Archie, Harry and George along to Cadbury's World in Birmingham where he was making an appearance!
See who else has met Father Christmas this year in our gallery:
Copyright: Instagram ritaora