For the first time, Geordie Shore's Gaz Beadle is spending Christmas away from home.
The reality star and resident party boy tells
Reveal
all about his party plans in Australia, why family is important to him and whether he'll be wearing a Christmas jumper for the first time ever!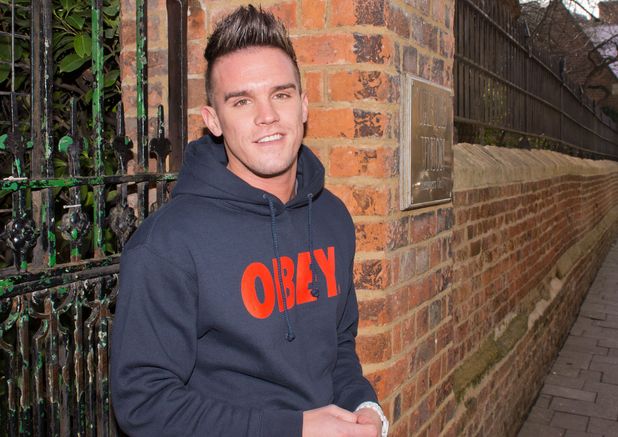 So, what are your plans for Christmas this year?
I'm in Sydney, Austrialia, for Christmas this year! Family is massively important to me, especially my Mum and Granddad and I'm always going home and seeing them, but I basically got offered too good of an opportunity to go to Sydney for some personal appearances.
What exactly are you going to do?
I'm doing a few things there on Christmas Eve, mainly partying! There's a festival happening on Bondi Beach on Christmas Day, and it'll start at 2pm and won't finish till sunset. I'm also in Australia for New Year's Eve, too.
Won't you miss being with your family?
I really will. I told my mum, 'look, as much as I want to be at home, this opportunity to go to Sydney is amazing'. I'll also be going to Thailand and then going back to Australia. My mum understood though, I'll actually be in Australia for five weeks!
This year won't be a traditional Christmas for you, but what is Christmas Day with Gaz usually like?
Well, for a start I never stay at my house. I always stay over at my Granddad's house. My mum and Dad have split, but the whole family is close and everyone speaks.
We exchange our presents in the morning but basically, the older I got, the later it got to open them! It was like 7am when I was 12, and 1.30pm when I was 21! But anyway, I get up and open presents and watch something like
Home Alone
while Mum makes dinner. My two girl cousins also come over with my auntie and uncle for more presents. I always spend Boxing Day with my Dad.
Will you be wearing a festive jumper for Christmas?
I've never worn a Christmas jumper! I need to get one. I might wear one on Bondi beach, but I'll probably get a bit hot! I'll be sweating my tits off in a Christmas jumper!
Subscribe to Reveal Mag for Android & Apple devices just £2.49 for 4 issues!
Check out how fab it is in the promo below!