"Girls are really hot right now! We're really on trend, it's like we're fashionable or something," laughs Drifters star Jessica Knappett, in her deadpan Yorkshire brogue. "It's amazing what happens when they let women be on the television. When they let women speak, sometimes it's funny. Who'd have thought it?!"
Jessica has a warmth that makes you want to spend the entire afternoon with her gossiping over a pint down the local. She's modest, smart and destined for even bigger things after the success of her self-penned comedy series
Drifters
last year. The E4 series, in which she played the main character Meg, was centered on three female friends in Leeds adapting to life after Uni.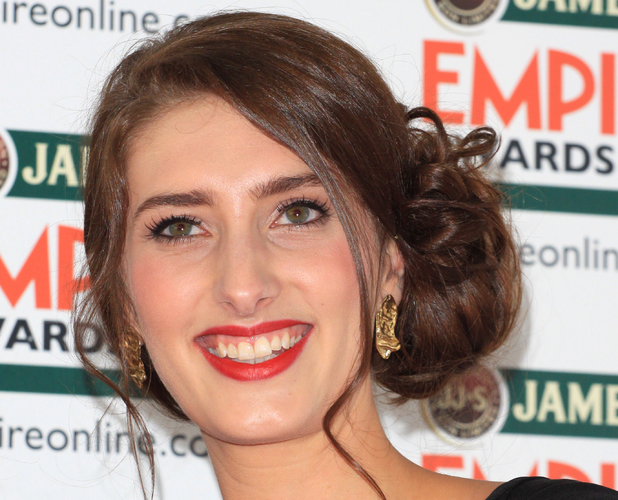 It was two years earlier, as the love interest of gormless Neil in
The Inbetweeners Movie
, that 29-year-old Jessica first came to our attention. In fact another of the Inbetweeners girls, Lydia Rose Bewley, also appears in
Drifters
, with Lauren O'Rourke making up the trio.
Jessica's run of luck on the big screen continued and she went on to appear in
2013's Alan Partridge: Alpha Papa
, saying of the opportunity: "I watched Alan as a kid, it's the bread and butter of comedy, as far as I'm concerned, so that was magic." Now, it's fair to say things are now going pretty darn well for the 29-year-old from West Yorkshire.
In fact she's already started writing the second series of
Drifters
, despite it not being commissioned yet. "I'm tempting fate a bit, but I've started writing it just in case. It's looking good and I want to be ahead of the game if it happens," she says, adding that the show has led to her garnering a strange reaction from well-meaning fans.
"I get recognised out and about a bit. It's not overwhelming, it's just very occasional and it's really nice when it happens. A lot of people just want to hug me, which is so sweet! I think they just think I'm… well, Meg from
Drifters
, which is fair enough really!"
Many of the sketches are based on her own experiences of "pointless" jobs and "terrible" relationships. "Well, you can't take yourself too seriously can you?" she laughs. "I really like self-deprecating humour and cringing and sometimes it's quite cathartic be able to write the pain away, especially when you're writing sketches about something that's really happened."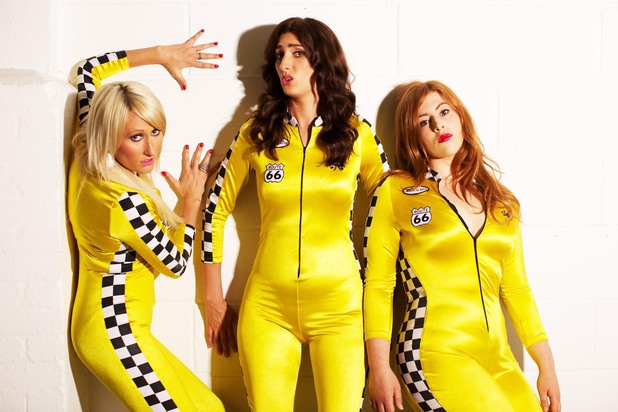 Jessica's first realisation that she was funny, while at school, could likely be one such occasion. "I remember the very first time I got a big laugh on stage. I was playing the cello in a superheroes-themed concert, so I thought I'd wear a superhero outfit.
"Turns out it was the music that was themed, not the costume. So I walked out on stage with my cello dressed as my version of Superwoman and everyone just fell about, I was so confused. Then I sat down and played some awful song on my cello really badly and everyone was laughing all the way through. So I was like, 'Oh right, people like it when you f**k up royally don't they?!'"
She cut her teeth on the comedy circuit as part of all-girls sketch group, Lady Garden, while studying English and Drama at Manchester University. But Jessica admits she didn't always take it seriously. "It started off being loads of people from Uni doing sketches and stand up for charity nights. Then we whittled it down to six girls. I just blindly went along with it, I didn't really know what was going on!
"I didn't even realise what a big deal the Edinburgh Festival was when we decided to perform a show up there. I thought it would just be a nice holiday with the girls!"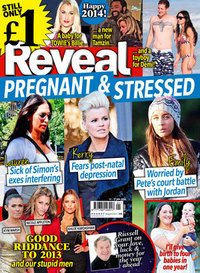 In fact, Jessica's career could have taken an altogether different route had she not agreed to go to the famous arts festival, "I'd actually sent off my application to be a teacher at that point. So things could have gone very differently. It's strange how one small decision can change things so much and you have no idea at the time."
Showbiz is not a path that's well-trodden in her family, who she says are all from a medical background, apart from her brother, a TV producer on the likes of
Alan Carr: Chatty Man
, "My parents are quite dramatic people, but they're not officially actors. They're unofficial performers and drama queens!"
Reflecting on her success so far, she muses, "I'm so lucky that I have a job that I love. I know it's rare. But I always have that feeling that it could be over any minute, so I'm just soaking it up."
We're tipping Jessica to achieve even bigger things over the next twelve months and, as 2014 gets underway, she's looking to the future, "Hopefully I'll be doing more Drifters this year and I'd like to do some more acting projects. In an ideal world, sling us another British comedy movie please!"
For more of our Ones to Watch in 2014, see Reveal magazine - out now!