Until a month ago, Kian Egan was, by his own admission, just "one of the blonde fellas out of Westlife".
But all that changed when he took part in
I'm A Celebrity… Get Me Out Of Here
, and won over the nation with his charming and thoughtful personality - earning him the jungle crown.
Since then his life has been a whirlwind of TV appearances, interviews and job offers – a situation he never thought possible after Westlife split in 2012.
"It's incredible," he tells us. "I feel as though I'm yet to return to normal life. I've never looked at myself as a celebrity. I was just a guy in a boyband who was lucky – and never more than that."
Unlike his former Westlife bandmate Brian McFadden, who is a regular on the party circuit, Kian, 33, generally shuns the limelight, preferring to stay at home with his wife Jodi Albert, 30, and their two-year-old son Koa.
"Our life is far from showbiz," he laughs. "We don't go out to the parties or most of the things we're invited to. I prefer sitting at home in my pyjamas watching a movie!"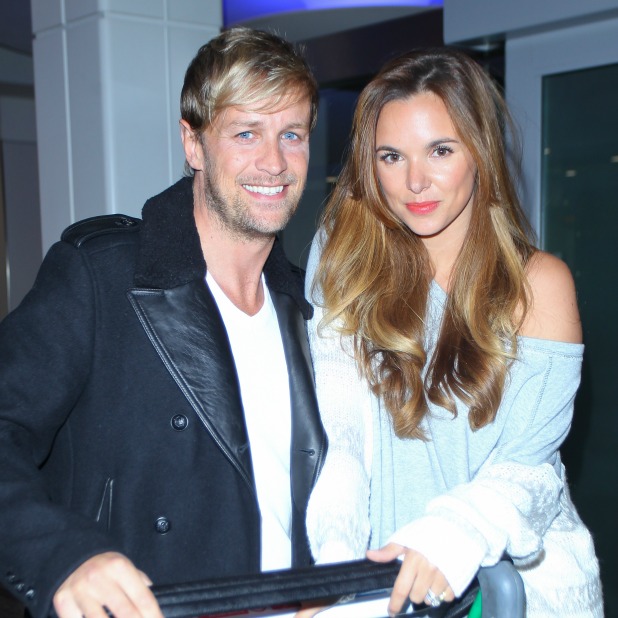 Kian met former
Hollyoaks
actress Jodi in 2003, after being introduced by his former manager Simon Cowell.
They married in 2009 and, while
X Factor
boss Simon wasn't able to attend, he did send them a very lavish gift – a £50,000 Louis Vuitton chest!
"Simon's present to us was amazing," says Kian. "We were like, 'Wow – what are we going to do with it?' We opened it up and there was a smaller one inside. We still don't really know what to do with it!"
In 2011 Jodi gave birth to a baby boy, who they called Koa – Hawaiian for "bold, brave and fearless".
"We had a book of Hawaiian baby names," says Kian. "And we loved the name Koa. There's also a Koa tree that's used to make surfboards, canoes and guitars. I'm a huge surfer, so all those things just made the name perfect."
While the pair have their hands full with little Koa, Kian is keen to expand his brood.
"I'm one of seven, but I think that's a bit much," he laughs. "But I would love four kids. Two girls and two boys would be perfect.
"I know Jodi would love more kids too – but we'll see. You never know what's going to happen or how hard it can be to have kids. Even if we have one more, I'll feel very blessed."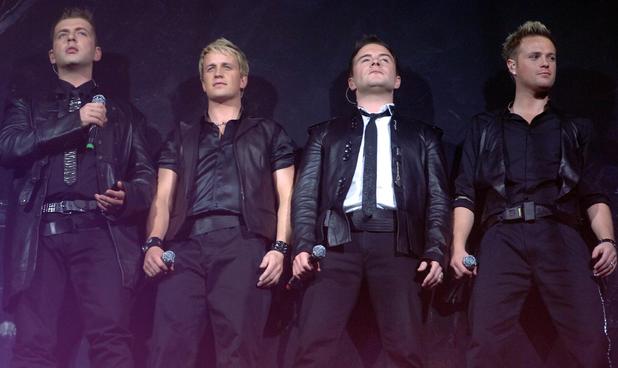 Kian joined Irish boyband Westlife at the age of 16 with fellow bandmates Brian McFadden, Nicky Byrne, Mark Feehily and Shane Filan.
They achieved 14 number one singles, 11 top five albums and sold over 44 millions copies of their albums worldwide – but split in 2013.
While Brian, who quit the band in 2004, recently told us he's "definitely keen" on a reunion, Kian isn't so sure.
"We don't have any plans for another reunion at the moment," he tells us. "Everyone has gone off on their own and, while we're all in contact, there are no plans for us getting back together."
With his wealth of experience, does Kian have any tips for younger boybands, such as One Direction?
"Don't throw it all away, that's the most important thing," says Kian. "A lot of people in these bands get to the point where they think, 'Oh I could probably do this on my own' and 'I've got more Twitter followers than that one', or 'I get more attention than that one'. But just remember: You are better as a unit."
In, what appears to be, a dig at ex bandmate Brian, Kian adds: "Don't ever think you're better on your own, because you're not.
"And enjoy and cherish what you have because it's not going to last forever. When the day comes and it's gone, you'll regret not enjoying it more."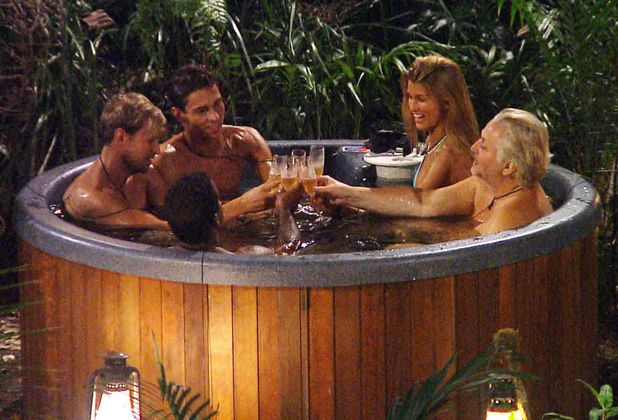 Kian also has some more advice: "Don't spend loads of money on designer clothes!"
In fact, Kian shared this nugget with his
I'm A Celeb
camp mate Joey Essex.
"I said to Joey, 'Dude, I'm telling you now, you're walking around in Armani shorts and things like that. Why? Why not just buy a high street pair and they'll be exactly the same,'" says Kian. "And he was like, 'But it's reem? It's reem innit?'"
"I said, 'Joey it's not reem. You'll look at your bank account in five years time, when the money's dried up and you've got a mortgage to pay and you've spent hundreds of thousands of pounds on designer clothes that have completely gone out of fashion!'"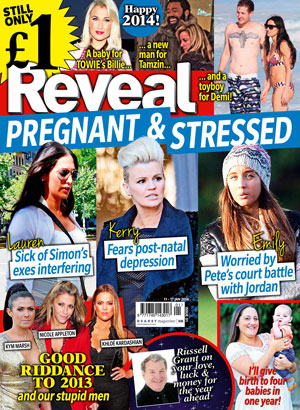 So is Kian speaking from experience?
"Put it this way, I have leather jackets that were £1,000 a pop that will never be worn again because they are so outrageous," he laughs. "And they were designer, high-end fashion – brands like Dolce and Gabbana, Gucci, Armani, things that I hadn't even heard of before Westlife!"
Speaking about Joey, Kian isn't convinced that things between him and Amy Willerton are the real deal.
"They were close in the jungle, but Amy always said that she didn't want to get into another relationship for quite some time. So I'm not sure what's happened between them," he says.
As for the
TOWIE
star's on/off girlfriend Sam Faiers, Kian tells us: "Joey didn't mention one word about her."
Looking back at footage of his time in the jungle, there's one thing that really stands out for Kian: "I was quite taken aback by just how good my hair looked! Even Jodi asked me how I managed to get it to look so cool every day. But trust me, I didn't sneak any hair products in with me."