Katy Perry and John Mayer conducted their first joint TV interview in the US earlier today, where Katy insisted they're a "regular couple" like anyone else.
The superstar pair were on
Good Morning America
to
premiere the music video for their duet 'Who You Love'
, which appears on John's current album
Paradise Valley
.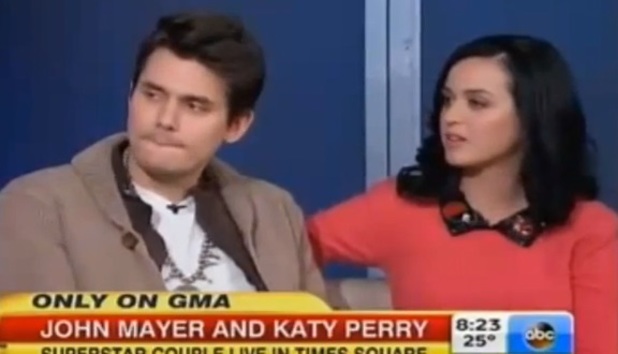 During the chat they answered questions from fans, including one who asked about their first date. "We just went to dinner like a regular couple," replied Katy. "We share music as a love together, it's a common interest."
Katy and John admitted in the interview that recording a song together made them a "moving target" for critics but insisted they wanted their collaboration to be about the music rather than their personal story.
"It's always been about the song," said John. "If the song is great, you're in a bubble of authenticity. It's a pretty big moving target to be a couple and have a song but I think there is an authenticity when you hear it."
Katy agreed, saying: "It transcends us and it's more about the message of the song."
The couple began dating in 2012 and had an on-off relationship until earlier this year when it was confirmed they are definitely very much back on.
John told CBS' This Morning earlier this year
: "I don't feel like I'm in a celebrity relationship. For the first time in my life I don't. I'm not in a high-profile… I know it's high-profile but it's hard to explain, it doesn't feel that way to me. And great, I'm glad."
'Your Body Is A Wonderland' singer John added: "For me it feels like something that's very human."
Listen to 'Who You Love' below: