Katy Perry couldn't keep the smile off her face as she left a US TV studio with boyfriend John Mayer this morning, shortly after they premiered the video for their duet 'Who You Love'.
Gorgeous
Katy was in the UK at the weekend to perform on the live X Factor finale
but hotfooted it back to the US in time to introduce the promo on
Good Morning America
.
LOVING the insanely warm looking furry coat, John!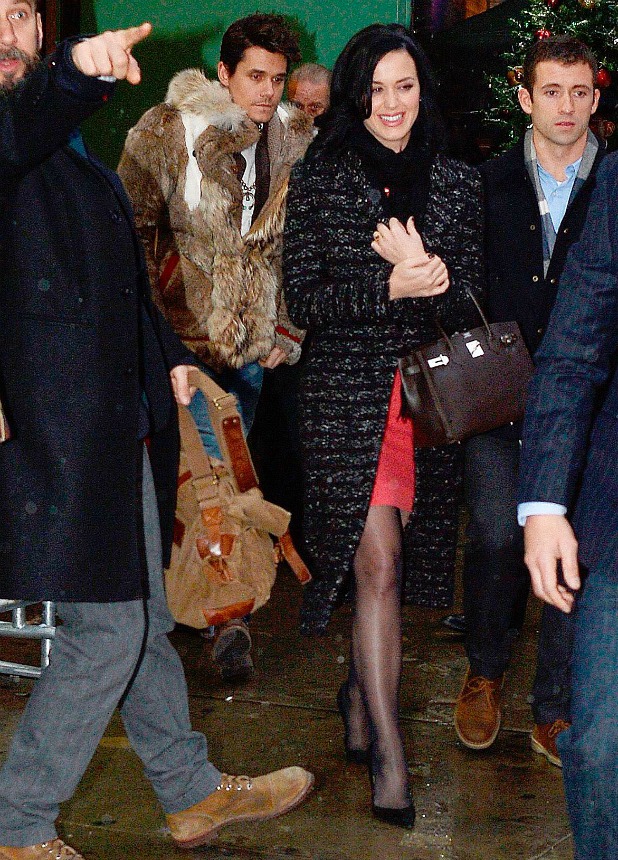 'Who You Love' marks the first time Katy and John have collaborated and, while some couples would prefer not to mix work and pleasure, they had no hesitations about teaming up.
It's the third single to be taken from John's new album
Paradise Valley
.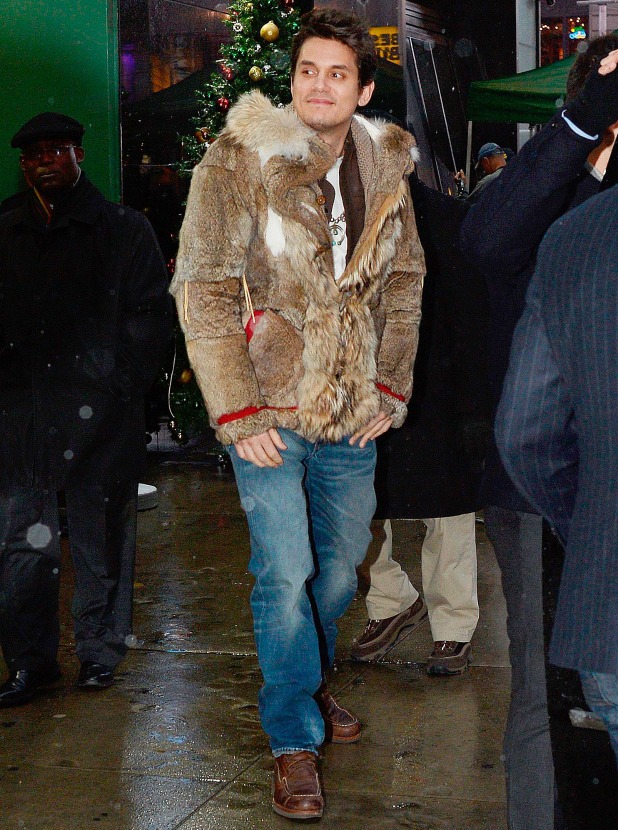 John recently told
Billboard
that he wrote his own verses for the romantic song before Katy took pen to paper with her contribution.
"I immediately thought about Katy and I was like, what a cool voice. What a cool artistic personality to have on. It was a really fun opportunity for her to write like, her answer to that. So you get these two sides to this relationship that are brutally honest but no less universal."
Katy, meanwhile, has a track dedicated to John called 'Legendary Lovers' on her own album,
Prism
.
She told
Entertainment Weekly
: "I actually wrote it in an email one time, and after I wrote it I looked - we had a long courtship before anything was [public], just writing letters to each other - and seeing 'legendary lovers,' it sounded so nice. Some things float into my mind, and I process them, and [then] I make songs about them."
Listen to 'Who You Love' below: