Ex-Disney star Dylan Sprouse has already owned up to the naked picture of him currently circling the internet but last night he decided to post a further, lengthy message to fans explaining why he wouldn't let it upset him.
The now 21-year-old shot to fame as a child star alongside twin brother Cole Sprouse on Disney series
The Suite Life Of Zack And Cody
. Their big break was in the Adam Sandler comedy
Big Daddy
.
However, a couple of years ago they stepped out of the spotlight to attend university.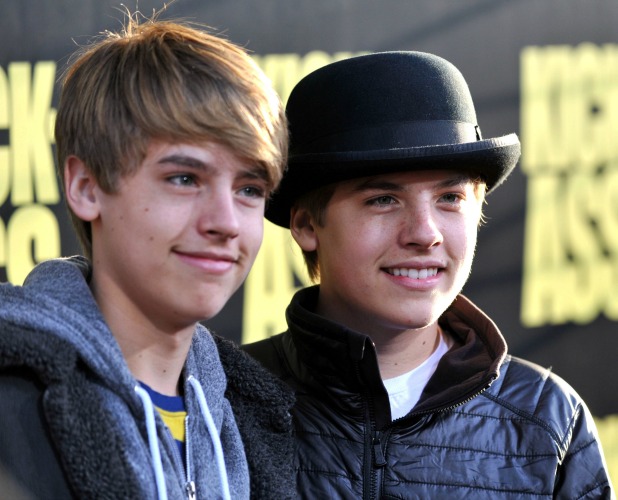 Unfortunately for Dylan, he found himself very much back in the spotlight this week thanks to two pictures that surfaced online. One showing him wearing boxer shorts and flexing his muscles, the
other completely naked but cupping his genitals with a hand
.
Dylan posted a
lengthy message on Tumblr
on Monday night (16 December) where he poked fun at his misfortune, admitted he's proud of his new body and even got a Beyonce reference in!
"First off, I will state that the reason I'm making light of the situation is because I don't think what I did was wrong. To be blunt, I was proud of my progress in the gym, thought I looked hot, and wanted to share it," he told fans. "I'm of the mindset that whoever you are, if you are proud of your body and want to show it off, so be it!"
However, he admitted the mistake had been sending it to someone who violated his trust - even though ultimately he was the one to blame.
"What is wrong is that, generally I try to stay cool and collected with my prose and a role model for kids (maybe not anymore shamefully) and this seemingly inconsequential act will likely affect the youth's impression of me. Not only that, but I worry somewhat for my artistic integrity, and my academic integrity.
"Not exactly ideal, but I'm to blame and I'll look this incident in the eye like a man. I did it, but I'd be damned if I didn't own that s**t like Beyonce would want me to."
And, showing his sense of humour, the star ended his blog post by actually reposting the offending nude picture, joking he'd be having a T-shirt made with the image emblazoned across it as everyone's seen it already anyway.
Later on, he posted a screengrab of Twitter's trending topics showing his name just below Christmas on the list.
"Glad holiday spirit is still more important than my penis," he wrote.
Meanwhile, twin Cole has been having fun at Dylan's expense via Twitter by joking: "Cold in that bathroom huh?"
He later added: "Now they've basically seen me naked which is weird I guess."