Miley Cyrus has finally opened up about her split from fiance Liam Hemsworth, saying although it was fun to wear a "fat rock" on her engagement finger, it's ultimately for the best they parted ways.
The former
Hannah Montana
star and
Hunger Games
heartthrob Liam began dating after meeting on the set of romantic drama
The Last Song
in 2010.
They announced their engagement two years later.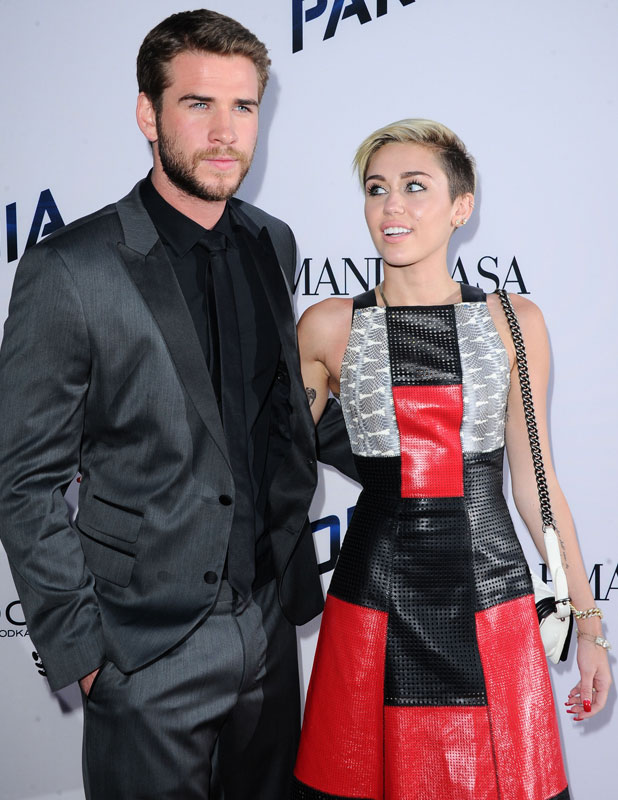 However, their relationship was plagued by rumours that all was not well and this summer, after only being seen together on one red carpet in more than a year,
they confirmed it was over
.
'We Can't Stop' singer Miley opened up about the separation in an interview with legendary US journalist Barbara Walters for her annual ABC
Most Fascinating
of the year programme.
"I don't think I realised what 19 truly is, and I got engaged at 19, and I definitely wouldn't change being engaged. It was so fun wearing a fat rock for a few years," she said.
"But now, I just feel like I can actually be happy. I wait for those moments of silence, when I'm just at my house, by myself."
Miley, now 21, added that she had a fear of "ever being alone" and learning that it's okay to be single is the most important thing she's conquered this year.
Other famous faces to make the annual 'Most Fascinating' list for 2013 include Kim Kardashian and Kanye West, Oscar winner Jennifer Lawrence and even baby Prince George.
Earlier this year, Miley admitted she was happier than ever following her recent split.
During an appearance on
The Ellen DeGeneres Show
she said: "I'm the happiest I've ever been - and that's not a dig. I am genuinely happy, finally, with myself. I think sometimes it takes you separating yourself from someone else to really be happy with who you are.
"I've never been able to be alone and I'm obsessed with being alone and hearing my thoughts."
Barbara Walters' full interview with Miley Cyrus airs during Barbara Walters Presents: The 10 Most Fascinating People of 2013 in the US on Wednesday night
.