Kim Kardashian has said she won't send out a Christmas card with rapper fiance Kanye West and their baby daughter North this year - although we might see one in 2014!
Fans of the Kardashian clan will know their annual holiday card is somewhat of a big deal with the entire family gathering (or being Photoshopped in if they're unavailable) for a glamorous, sometimes OTT result.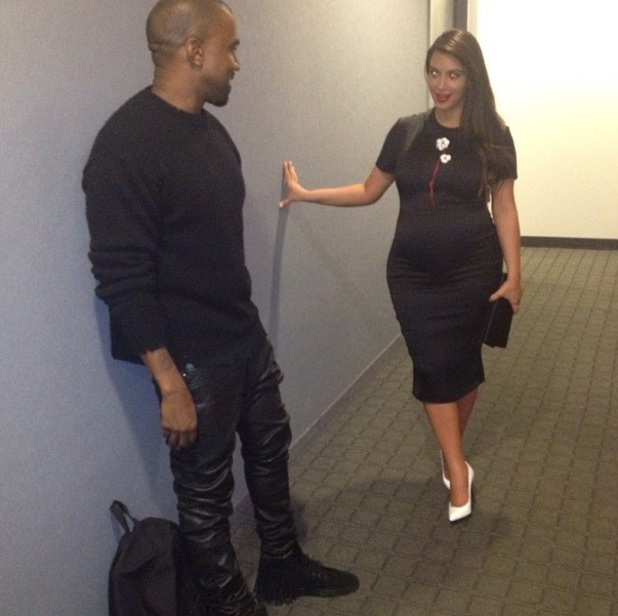 This year the card chose to focus mainly on the females of the family which meant there wasn't a place for Kanye.
Kim and Kanye's baby
daughter North, born in June
, was also a no-show.
When asked by a fan via her Mobio INsider app whether she, Kanye and Nori had their own card, she replied: "We wont be doing it this year. this year we got some good ideas and gonna brainstorm for next year, tradition is everything. This family card was so fun (sic)."
Interestingly, earlier this year, Kim's mum Kris Jenner revealed a lovestruck Kanye used to draw himself into the Kardashian Christmas cards standing next to Kim, then send them to Kim to demonstrate his love.
This year's circus-themed Kardashian card was shot by famed photographer David LaChappelle and features all members of the family except Rob Kardashian, Kanye, North, Scott Disick and Khloe's now-estranged husband Lamar Odom.
Kim and Kanye became
engaged on Kim's 33rd birthday in October when Kanye proposed
in front of her family and friends at a baseball park he'd hired for the night.
Celebrities meet Santa! Check out the festive stars in pictures:
Copyright: Instagram ritaora