Former Disney star Dylan Sprouse perhaps isn't having the most relaxing of festive seasons after a naked picture of him surfaced online.
The blond actor is best known for starring alongside brother Cole Sprouse in the Disney channel series
The Suite Life Of Zack and Cody
but, like many Disney stars before him, he's just shown us all that he's not a little kid anymore...
Two photos of Dylan he'd probably prefer us not to have seen appeared online over the weekend prompting him to own up and admit he "messed up."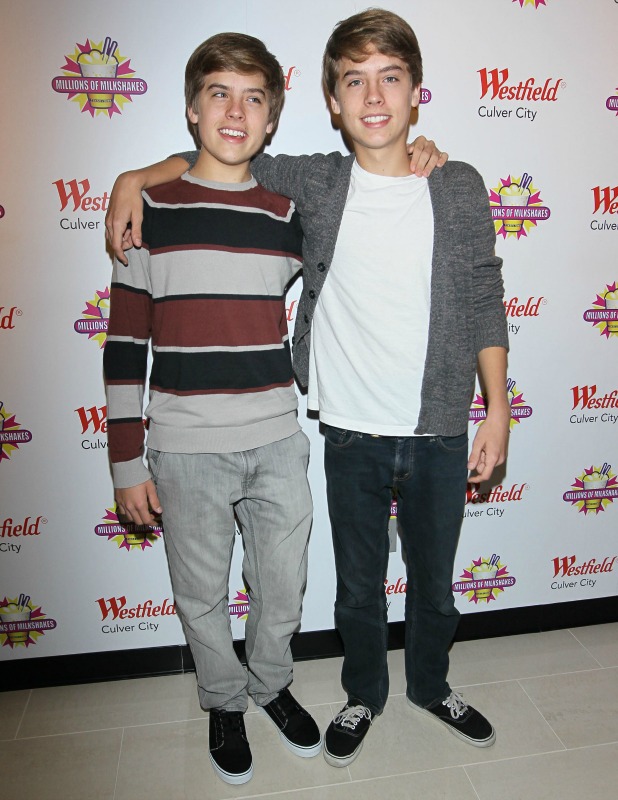 One picture shows the 21-year-old, who now attends university, standing in front of a bathroom mirror in just his underwear, flexing his muscles. Another shows him full frontal but slightly masking his genitals with a cupped hand.
Oops.
There's no word yet on how the pictures ended up online or whether they were intended for a specific person's eyes only.
Rather than denying it was him, Dylan 'fessed up to the pictures via Twitter, telling fans: "Whoops, guess I'm not 14 and fat anymore. I messed up... but I'd be a fool not to own up to it. Got to move past it I suppose."
Among those who responded to his tweet was twin Cole, who joked: "Cold in that bathroom huh?"
Dylan replied: "Love you too."
We suspect a camera may not be at the top of Dylan's Christmas list this year..