She always looks so glamorous, so we asked Emmerdale's Natalie Anderson to reveal her beauty secrets!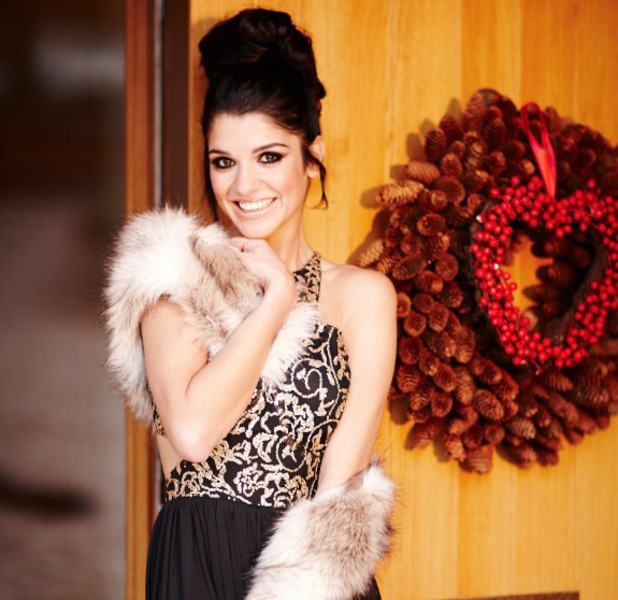 Who is your style inspiration?
Joan Collins, I absolutely love her.
When you go to events, do you do your own hair and make up?
No, I normally have someone who does it for me, just because I'm usually so busy with work and looking after a family, so its quite nice to sit and have five minutes to yourself. And when you do try and do it yourself, it can get a bit stressful.
When you're at the hairdressers, whose hair style do you ask for?
There's a girl who does it quite a lot of me, she works on
Strictly
and
The X Factor
as well, and she's brilliant. I always ask her for the Cheryl Cole look. I'm still stuck in 2008! But as I'm getting older, I'll just want to look like Joan Collins!
What's your idea of glamour?
My husband and I went to Marrakech one year and it's all very French there. These ladies were wearing massive hats and carrying little dogs in their Louis Vuitton handbags! People were sittingaround the pool and smoking cigarettes. I could have stayed forever. That's proper glamorous.
What's been your worst style experience?
I went to Paris for my hen do - the girls and me - and we had the best time. It was the year
Sex and the City
came out, when Carrie goes to Paris in the end, which is why we went. But, we booked dinner on a boat on the River Seine and we were in the highest heels and posh frocks. We walked from the hotel and I kept telling my friends, "We're not really that far from the Seine, we can walk, it's going to be fine." Fifty minutes later, we had blisters and everyone was grumpy and we had a massive row! But, eventually, we got there and we had the best time ever!
Any beauty tips?
A quick-drying, top coat nail varnish which dries in less than 60 seconds. They're so good because you can paint your nails with any varnish, then put on the quick drying top coat and the underneath colour is smudge proof. Also, mink lashes are the way forward!
Have you got any guilty pleasures?
I like One Direction. I like their new song. (Starts singing,
"Story of my life..."
).