Duncan James has had a roller-coaster year.
Blue are back with a bang, he's been inundated with offers for TV work, and he's just returned from an audition for a 'dream role' on a new US show.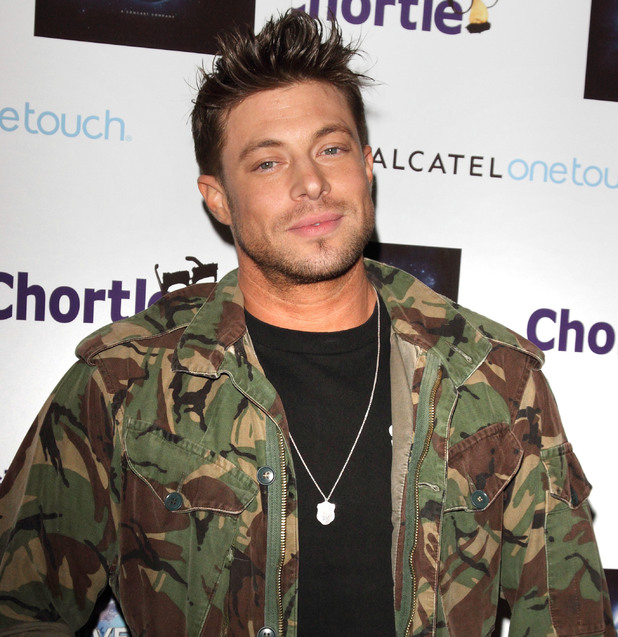 But it's not been all good for the 35-year-old star because, four months ago, he filed for bankruptcy after he was unable to pay off all his debts.
"It's been a busy year," Duncan tells
Reveal
. "But I'm happy. Everything happens for a reason and I finally feel like I'm in a really good place."
In September, Duncan revealed how he lost almost everything in the recession after investing all his cash in numerous properties.
He was even forced to sell the house he bought for his mum to pay off his debts.
As he struggled to come to terms with the situation, there was one friend who really helped him through – Kerry Katona.
The pair became close when 33-year-old Kerry's band, Attomic Kitten, took part alongside Blue on hit TV show
The Big Reunion
earlier this year. Kerry herself has been declared bankrupt twice.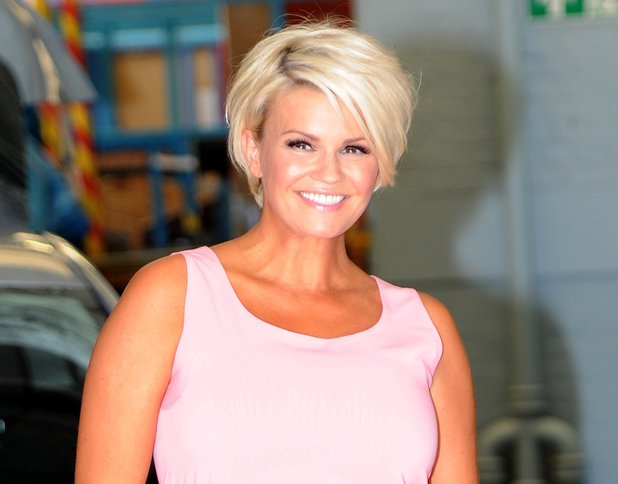 "Kerry has been amazing," he says. "With all the bankruptcy stuff she was so supportive. She took time to ring me up and talk to me, which was just so nice.
"Since then she regularly sends me messages checking I'm alright and saying she misses us. She came to watch our show and she's always so supportive of Blue."
He adds: "In fact, she actually wants us to perform at her wedding because she's such a massive fan. She loves us and thinks we're amazing singers. I'm a huge fan of hers too."
Despite the bankruptcy, Duncan says he's in a great place right now. One of the major factors in his happiness is that he's finally come to terms with being bisexual.
Four years ago, he publicly came out – a decision, he says, he still struggled to come to terms with until recently.
"I spent most of my life worrying about what other people would think," he admits. "I was paranoid that certain friends would stop speaking to me. I thought my fans would turn their backs on me. And, worst of all, I thought I'd get abuse and bullied – or even beaten – for liking guys."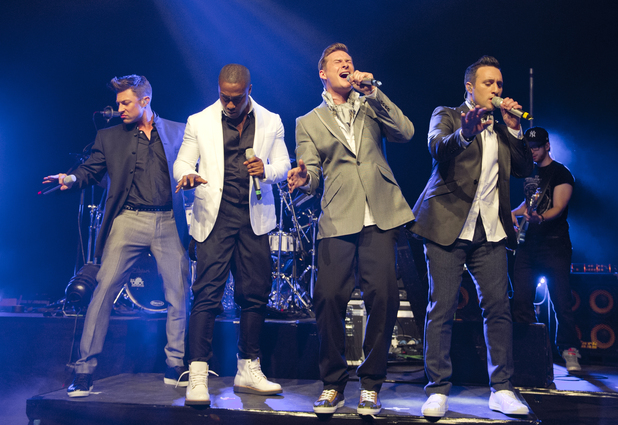 But, over the years, the highly-religious star has realised he doesn't "give a f***" what other people think.
"The only person who can ever judge you is God," he tells us. "I've learnt that it's important to be comfortable and proud of who you are. It's not a crime to like people of the same sex as you – God made you that way, so embrace it."
While Duncan is officially bisexual, he confesses he likes men a little bit more, although he's currently single.
"Unfortunately, yes, I'm single," he says with a sigh. "I did meet someone but we split a year ago and it left me a bit broken-hearted. I believe in making a relationship work, and putting everything into it, but everyone is different.
"This year's been all about Blue and working hard. But at the end of the day, it would be nice to have someone there waiting for me – that's what I miss."
When it comes to finding a partner, Duncan says the most important quality they need is to get on well with his mum, Fiona, and eight-year-old daughter Tianie Finn.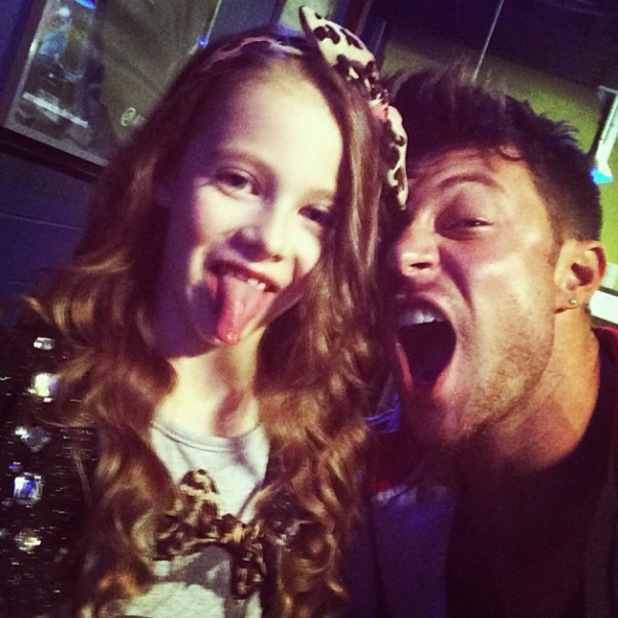 "My mum has to approve anyone I meet," he laughs. "She didn't really like the last person I was with, so that was quite hard. I have a very loyal, fiery and protective mother.
"And my beautiful daughter takes preference over everybody."
As for his ideal celebrity, he fancies Megan Fox "because she's got that dirtbag look in her eyes" and Will Smith, who he reckons "is someone I can bring home to my mum".
In the flesh, Duncan is even more gorgeous than he looks in photos but, surprisingly, he refuses to believe it.
"I'm really insecure about the way I look," he confesses. "I feel horrendous. I'm getting old and there are times I look at myself and think, 'Ugh!'
"I hate my eyes – I want to get surgery done to make them less puffy. I saw a picture of my father – I've never met my dad – and in this photo I saw that he had really puffy eyes too. I told my mum to make sure that the day I end up looking like him, she needs to take me straight to the nearest surgeon to get them fixed!"
He adds: "I'm also really worried about looking fat, which is why I'm always down the bloody gym! Sometimes I think I'm just disgusting. The industry I work in makes me really self-conscious."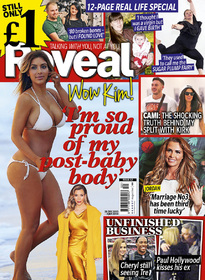 Even though he has insecurities, there's one thing Duncan is confident about – Blue.
Since appearing on
The Big Reunion
, their demand has sky-rocketed and they are about to release another single from their album, Roulette.
He says: "We've been together for 14 years, but we still had to prove ourselves and show people we aren't a bunch of washed-up has beens. We've grown up, our work ethos is better and vocally, we're the strongest we've ever been!"
Blue's new single AYO/Broken out on 27th January 2014.
Duncan spoke to us in the new issue of Reveal - on sale now!